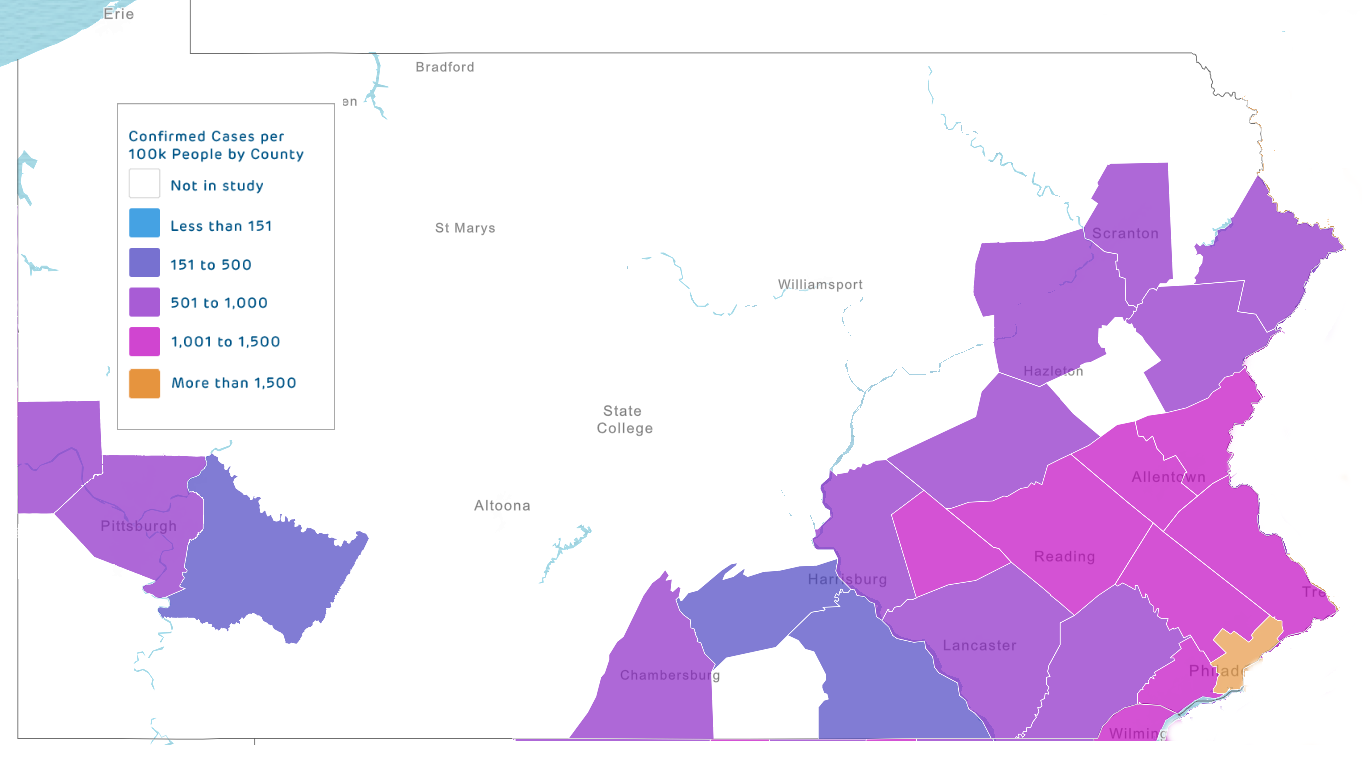 Lancaster County's Covid-19 case counts look likely to remain low and stable, according to the latest estimates from a Philadelphia research team.
The same, however, cannot be said of Philadelphia and other northeast cities, the PolicyLab at Children's Hospital of Philadelphia warned this week.
PolicyLab has been publishing weekly forecasts based on its Covid-19 model, which incorporates weather, social distancing patterns and other factors.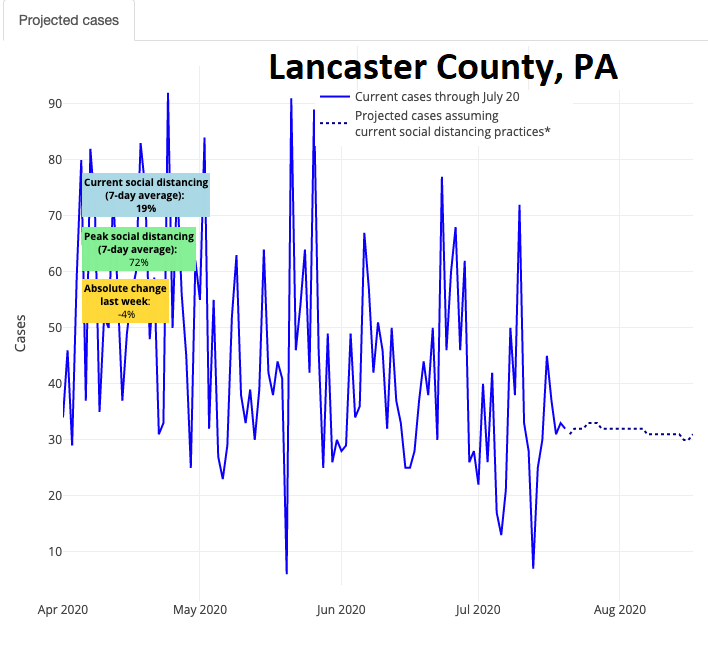 This week's projections for Lancaster County show an ongoing case count of about 30 a day, consistent with recent data. Counts are projected to fall in Pittsburgh's home county of Allegheny, where recent spikes led Gov. Tom Wolf's administration to tighten restrictions statewide.
Philadelphia, on the other hand, is on track to have 200 cases a day by mid-August, PolicyLab said. In Maryland, meanwhile, Baltimore is experiencing the fastest growing outbreak among major U.S. cities.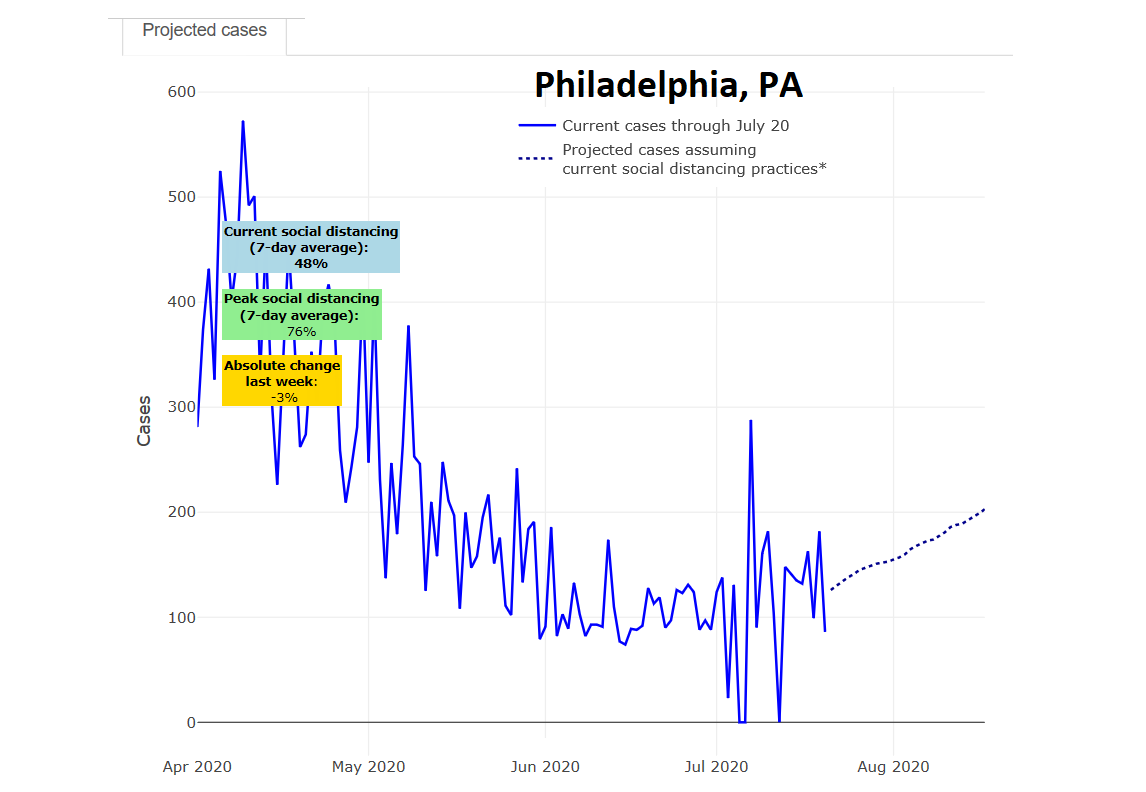 In a blog post published Wednesday, titled "Dominoes are Falling," the PolicyLab team said the U.S.'s piecemeal approach to combating Covid-19 "has largely failed." It notes there is evidence of Covid-19 spreading along major travel corridors such as Interstate 95.
In a statement, PolicyLab director Dr. David Rubin called on political leaders to embrace universal mask policies, plus "smart sensible approaches to social distancing, like reducing gathering sizes and bar closures."
"Otherwise, we're threatening our ability to regenerate our economy this fall and protect the health of children and families in advance of what could be a difficult fall and winter season," he said.
For more information and projections, visit PolicyLab's "Mapping Covid-19 in Your Community" dashboard.