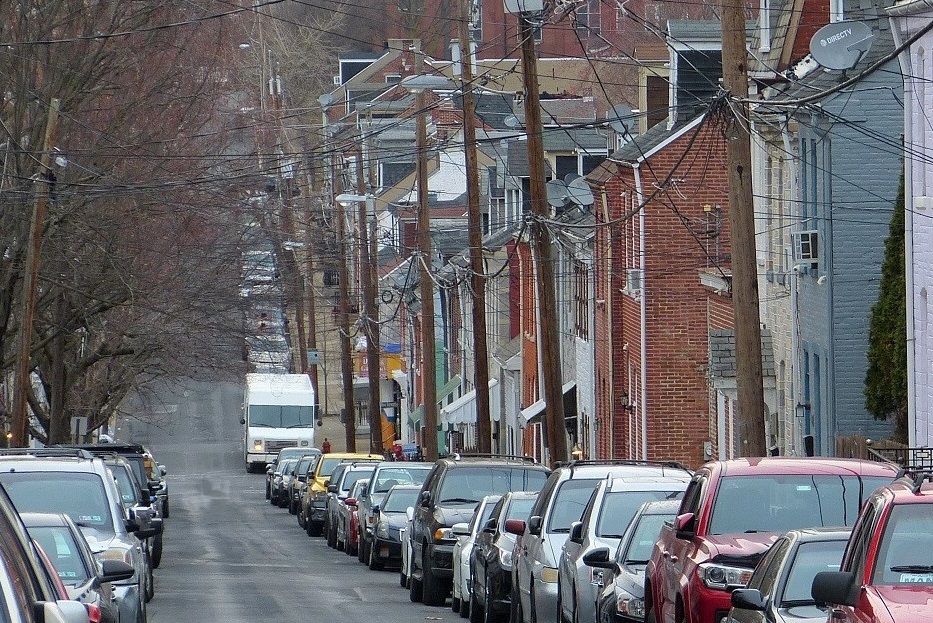 On average, renters in Lancaster County earn a third less than they need in order to afford housing at market rates, according to data compiled by the National Low Income Housing Coalition.
Renters here earn a median wage of $14.57 per hour, the coalition says in the 2021 edition of its annual "Out of Reach" report, released this week. (Interactive maps and data are available here.)
The median price for a two-bedroom rental in Lancaster County is $1,018. To afford that, a renter would need an hourly wage that is 34% higher: $19.58. Affordability is based on paying no more than 30% of gross wages on housing
In Pennsylvania as a whole, the gap is 21%: The median hourly wage among renters is $16.43, while the wage needed to afford a two-bedroom apartment is $19.95.
In the report, the coalition argues that "the time is ripe to make meaningful and long-lasting structural changes" to improve U.S. housing affordability.
Even before the Covid-19 pandemic, working families were being priced out of housing, the coalition said. The pandemic then created an "economic catastrophe" for millions of households, both exposing and compounding the existing structural problem.
Nationwide, there is no jurisdiction where a full-time minimum wage earner can afford the average rent on a two-bedroom apartment. In only 7% of counties could a minimum wage earner afford a one-bedroom.
The gap between rents and wages is especially harmful for nonwhite households, the report said.
Over the past four decades, median real wages fell for Black and Latino men, even as overall productivity grew by 40%. Black and Latino households are disproportionately among the working poor, and face larger gaps between their earnings and cost of housing.
The coalition's findings corroborate those of the United Way of Pennsylvania's ALICE survey, which accounts not only for housing, but other costs incurred by lower-wage working households. "ALICE" stands for "Asset-Limited, Income Constrained, Employed."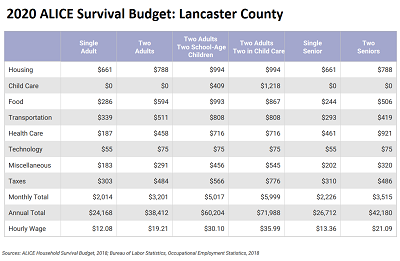 According to the 2020 United Way ALICE report, a family of two adults on a bare-bones "survival budget" could expect to pay $788 for housing, as part of $3,201 in monthly expenses, necessitating hourly earnings of $19.21 at 40 hours per week. A family with two school-age children would need $5,017 a month, or an hourly wage of $30.10.
One modest piece of good news: In Lancaster County, the affordability gap has shrunk a bit. In 2018, the coalition reported that average wages here were $13.24 per hour, 44% below the $19.12 wage needed to afford a two-bedroom rental at the time.
Still, there is broad agreement among local nonprofit leaders and city officials that Lancaster has an acute shortage of affordable housing. At a pair of forums earlier this month, advocates outlined the problem and called for zoning reform, additional funding to support the construction of affordable housing, and other changes.
The coalition is pushing for similar policies at the national level, including universal rental assistance for low-income households; funding to support both the construction of affordable housing and the renovation of existing stock; and a National Housing Stabilization Fund to prevent eviction by providing assistance to renters experiencing temporary income losses.