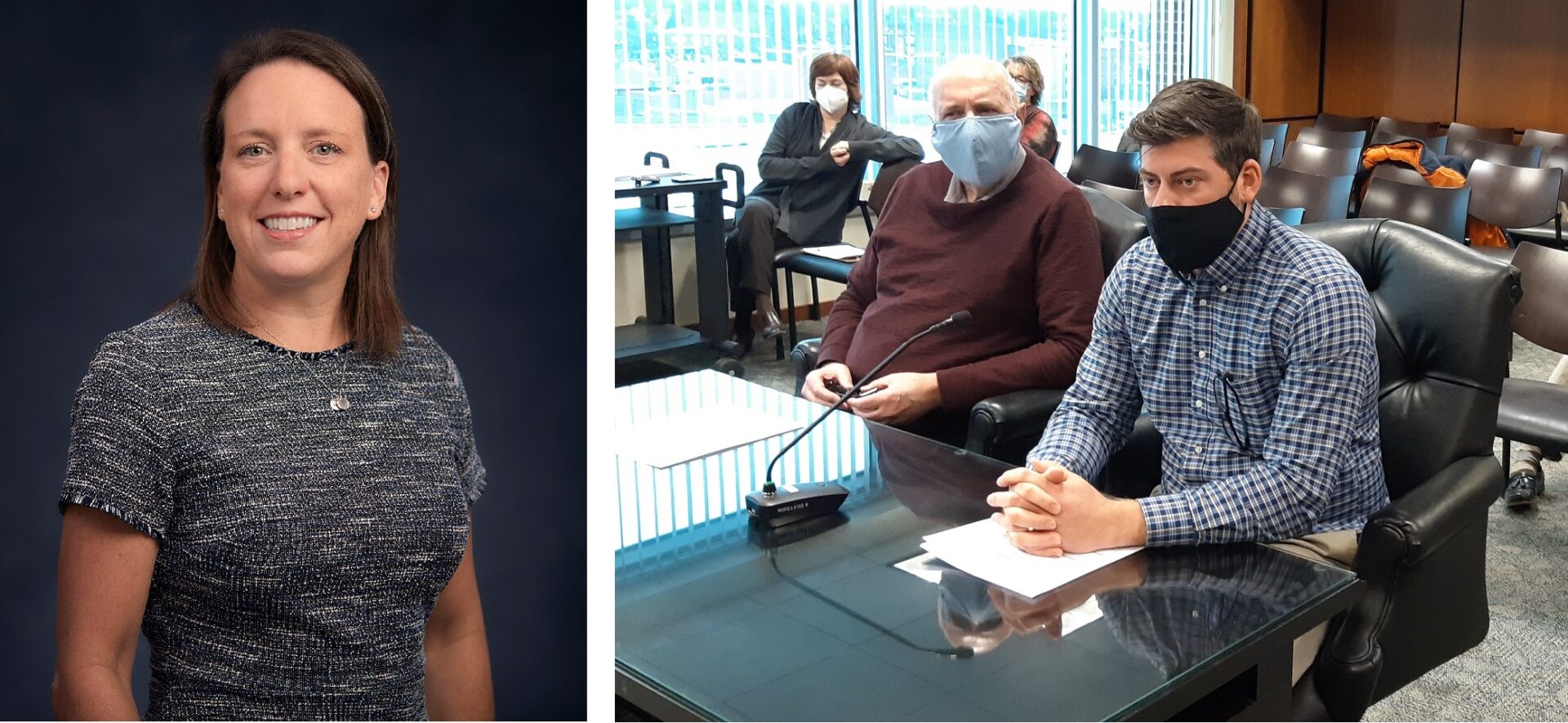 Documentation remains an obstacle for tenants seeking federal Covid-19 aid to help pay their rent and utilities.
Through Friday, Lancaster County's Emergency Rental Assistance Program, or ERAP, had received 1,730 applications, said Justin Eby, deputy executive director of the Lancaster County Redevelopment Authority.
However, only about half the applicants have submitted all their supporting documentation, he said.
ERAP is being administered through the Lancaster County Housing Authority, an affiliate organization of the redevelopment authority. The redevelopment authority previously ran the Rental Relief Program, a temporarily program created last year by the state legislature and funded with federal CARES Act dollars.
Applying for ERAP is a two-step process. First, applicants enroll and go through "Waitlist Check"; after that, they upload their documents through "Assistance Connect."
Eby said ERAP's documentation requirements, in his view, are much less burdensome than the Rental Relief Program's were. Still, it's taking time for applicants to gather their lease and income paperwork.
As of Friday, Eby said ERAP had paid out a hair under $690,000 on behalf of 121 households. More than 80% was back rent, with the remainder going to current rent and utilities.
Another 53 households have met their eligibility requirements. Payments on their behalf are in process, Eby said.
In general, ERAP money is paid directly to a tenant's creditors: The landlord and/or utility company.
By the numbers: ERAP in Lancaster County
Assistance disbursed through May 14, 2021: 
Rent (past): $565,756.68
Rent (current): $57,159
Utilities: $66,686.58
TOTAL: $689,602.26
Source: Lancaster County Housing & Redevelopment Authorities
As for the hundreds of applicants with incomplete documentation, Eby said staff are reaching out to them to make sure they understand what it needed and help them with submissions.
There are reports of similar bureaucratic issues with ERAP programs in other parts of the U.S.
Advocates say the process can be confusing for households under stress and those with limited English proficiency.
Still, at least one piece of evidence suggests the program is working in Pennsylvania: According to the U.S. Census' Household Pulse Survey, the number of Pennsylvania rental households at risk of eviction or foreclosure has declined by half, from 30% in early March to 15% as of mid-April. (To be sure, other factors, such as an improving economic outlook, are likely contributing to the drop.)
Moratorium's days may be numbered
Adding to the urgency of getting households into ERAP is the uncertain status of the Centers for Disease Control & Prevention's nationwide eviction moratorium.
In early May, a federal judge ruled that the CDC lacked the authority to issue the moratorium. Advocates say huge numbers of rental households are at risk if the judge's ruling is upheld.
The Biden administration is appealing. For now, the moratorium remains in place while the U.S. Justice Department files its arguments.
In the wake of the ruling, Pennsylvania officials urged households that need ERAP to apply as soon as possible.
"We need people to know that they are not alone in this," acting Human Services Secretary Meg Snead said. "ERAP exists so that whenever the moratorium ends, we can all focus on our recovery from this crisis."
How to apply
To apply for Lancaster County's Emergency Rental Assistance Program, or to learn more about it, visit the Lancaster County Redevelopment Authority's ERAP page.
To qualify, a household must meet all the following criteria:
One or more individuals has qualified for unemployment benefits, or had a decrease in income, increased household costs, or other financial hardship resulting from the Covid-19 pandemic;
One or more individuals can show a risk of experiencing homelessness or housing instability;
The household has an income at or below 80% of area median income (AMI).
Lancaster County 80% AMI by household size:
1 person: $44,550 | 2 people: $50,900 | 3 people: $57,250
4 people: $63,600 | 5 people: $68,700 | 6 people: $73,800
Source: Lancaster County Redevelopment Authority