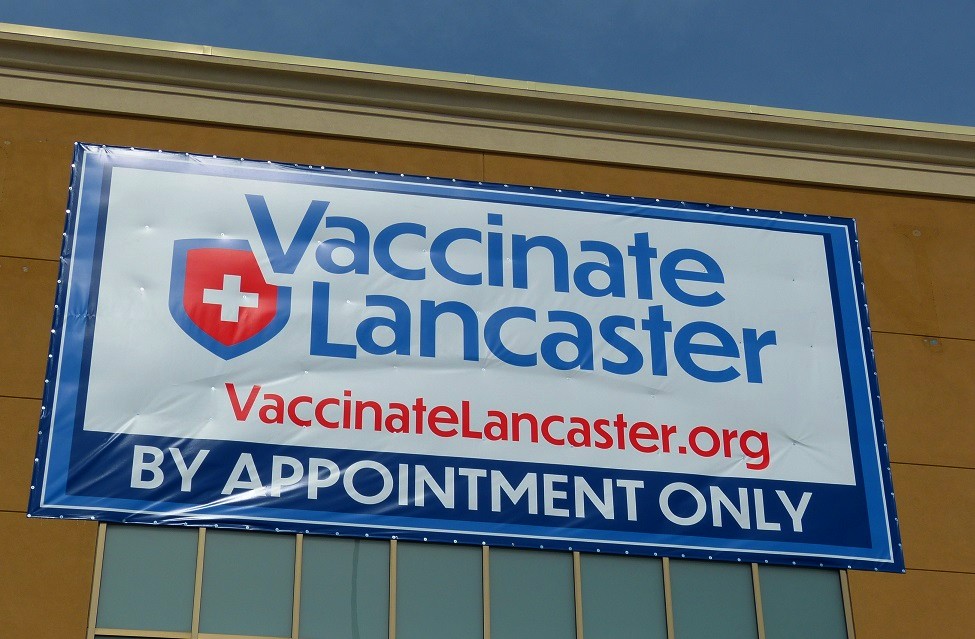 The Vaccinate Lancaster Covid-19 community vaccination center at Park City is poised to begin scheduling appointments for ages 12 to 15 as soon as federal approval occurs.
Registration for that age group has already opened, and about 1,000 youths are already signed up, spokesman Brett Marcy said Tuesday.
"We're ready to go," he said.
On Monday, the U.S. Food and Drug Administration issued an emergency use authorization for the Pfizer vaccine in patients aged 12-15. It had previously been authorized for ages 16 and older.
The Centers for Disease Control and Prevention has scheduled a meeting for Wednesday to consider the same issue. If it also approves the lower age range, as is expected, vaccination could begin as early as Thursday.
"The expansion of eligibility for children would be a huge win in our efforts to truly vaccinate Lancaster," said Dr. Michael Ripchinski, site director for the Lancaster County Community Vaccination Center and chief clinical officer for Penn Medicine Lancaster General Health, lead medical partner in the Vaccinate Lancaster Coalition. "We need to vaccinate ourselves and our children to have any hope of reaching herd immunity and finally defeating this pandemic."
Marcy said the vaccine center is "actively working" with area schools to convey vaccine information to students and their families.
Additionally, he said, areas at the center are set up for family vaccinations, "allowing families to get vaccinated together as a group."
Health experts say vaccinating children is essential to combating the pandemic. Pfizer says it plans to seek authorization for younger children this fall.
Related: Covid-19 herd immunity unlikely, but vaccination remains vital, experts say
There are about 114,000 children under age 16 in Lancaster County, or around 20% of the population. About 29,000, or 5%, are ages 12 to 15.
Vaccination continues to drop off Lancaster County, as is the case elsewhere. The county averaged 751 first doses daily last week, down 70% from the rate in mid-April. A little over 40% of the county's population has received at least one dose, a number that has budged little in the past two weeks.
Last week, the vaccine center administered 18,800 second doses, but only about 3,300 first doses, Marcy said. It has about 6,100 first-dose appointments available this week.
Going forward, the center is closing on Sundays. It will be open from 8 a.m. to 6:30 p.m. Mondays through Saturdays.