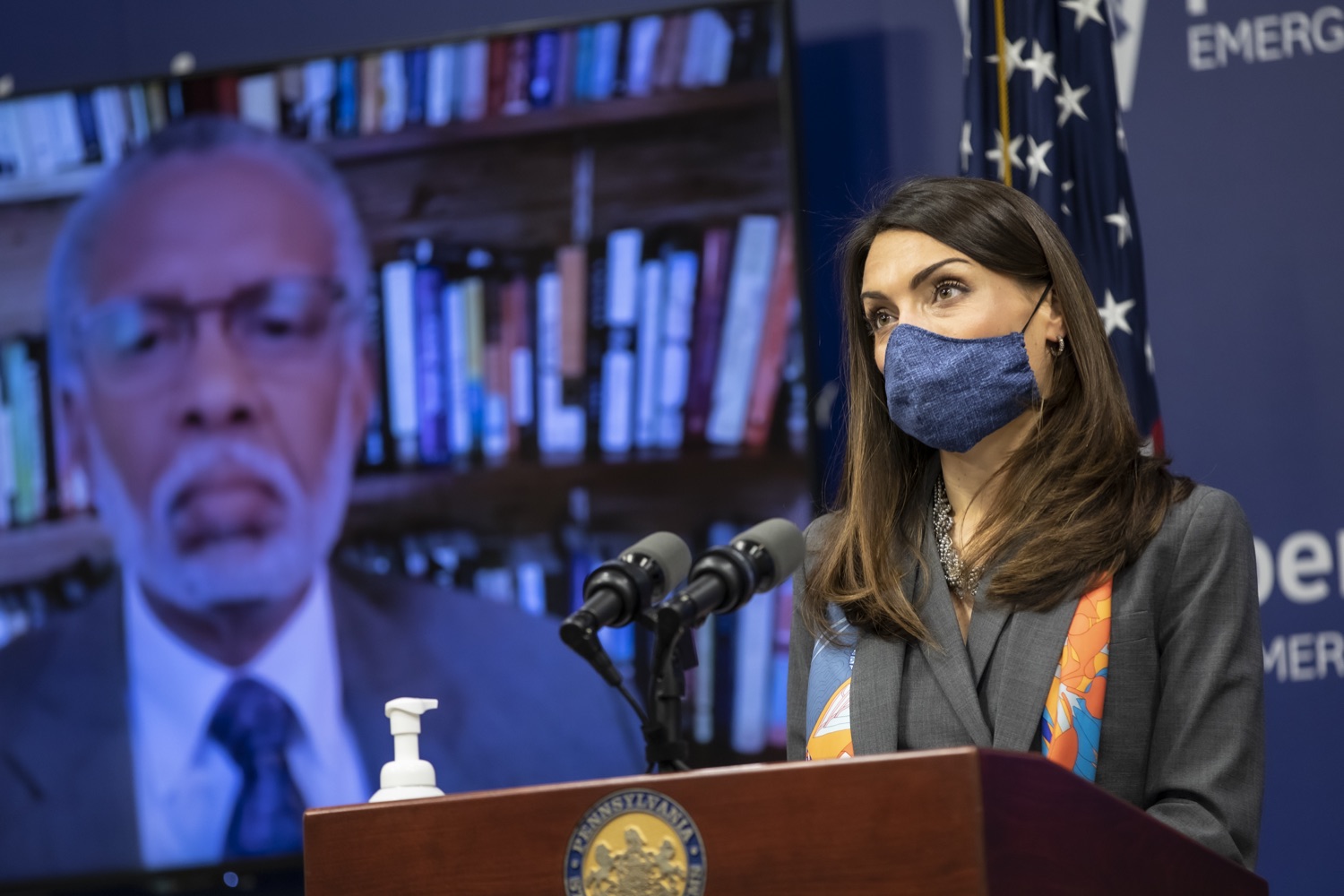 Pennsylvania is accelerating the remaining phases of its coronavirus vaccination timetable, and will open vaccination to everyone age 16 and up on Monday, April 19, Acting Health Secretary Alison Beam said Wednesday.
The health secretary said federal vaccine allocations have increased dramatically, as has the pace of vaccination, to an average of 83,000 shots a day statewide. Vaccine providers statewide, she said, have indicated they have the availability to handle the opening of additional phases.
The timeline, Beam said, will be as follows:
Today, March 31: Firefighters, law enforcement officers, grocery store workers and agriculture and food industry workers are now eligible to schedule vaccine appointments, with vaccines provided through a "special initiative";
 Monday, April 5: Phase 1B opens (first responders, certain categories of essential workers, people in congregate settings other than long-term care facilities;
Monday, April 12: Phase 1C opens (other essential workers)
Monday, April 19: Phase 2 opens (All Pennsylvanians over age 16 who are not in previous phases)
Details of each phase are on Health Department's Covid-19 vaccine web page.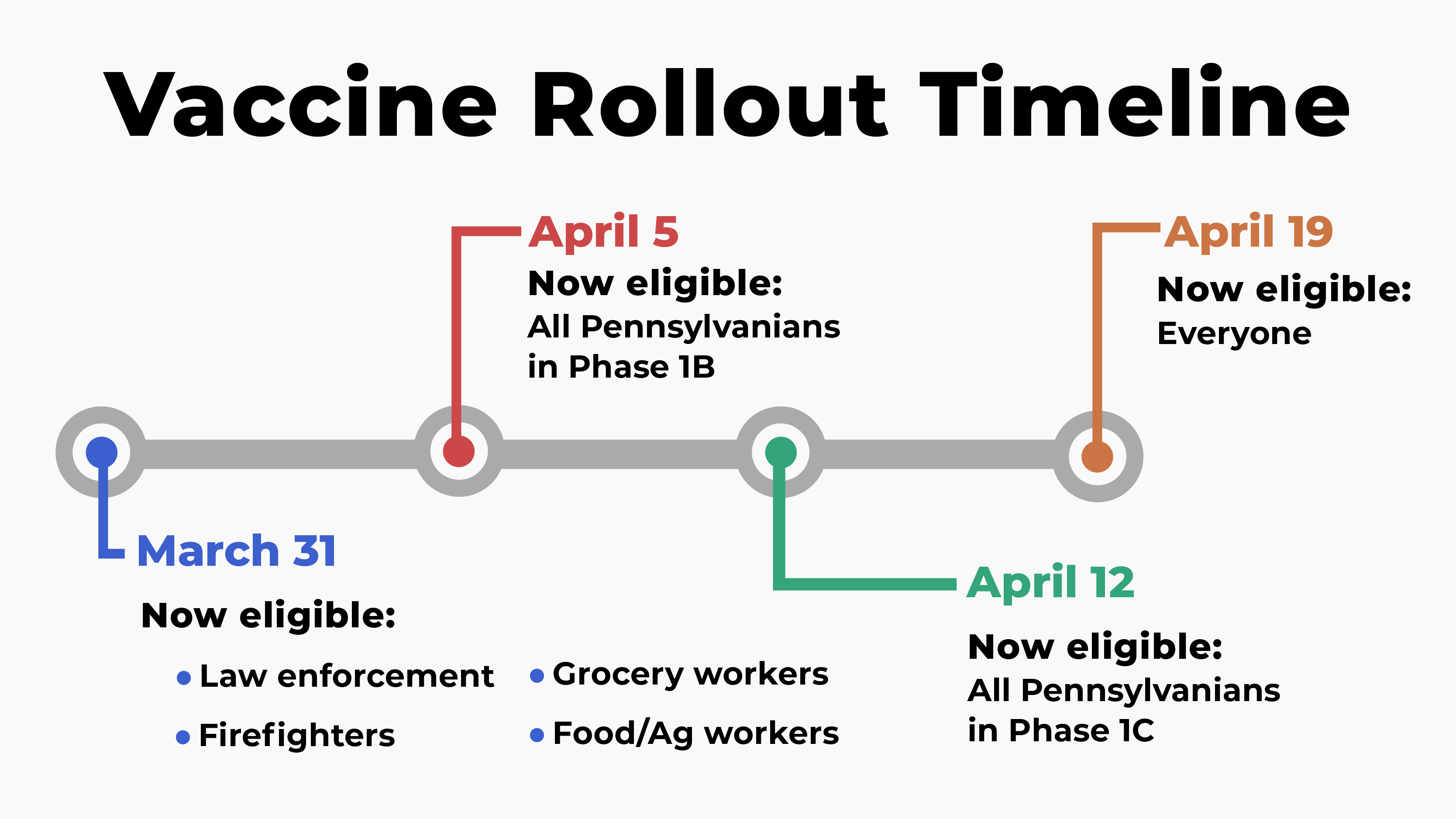 Once a phase opens, it remains open, and all individuals in it remain eligible for vaccination even as successive phases are added, Beam said.
Still, Beam noted that "eligibility does not guarantee an immediate vaccination appointment."
The schedule announced Wednesday puts Pennsylvania ahead of President Joe Biden's goal of opening vaccination to the general public by May 1.
Beam also confirmed Wednesday that Sunday's easing of restrictions on bars, restaurants and other businesses will take place on schedule.
The Health Department is worried about rising Covid-19 cases, and is monitoring the situation, she said. Nevertheless, it believes that Sunday's changes represent a safe, incremental step.
"We are not at all flinging the doors wide open," she said.