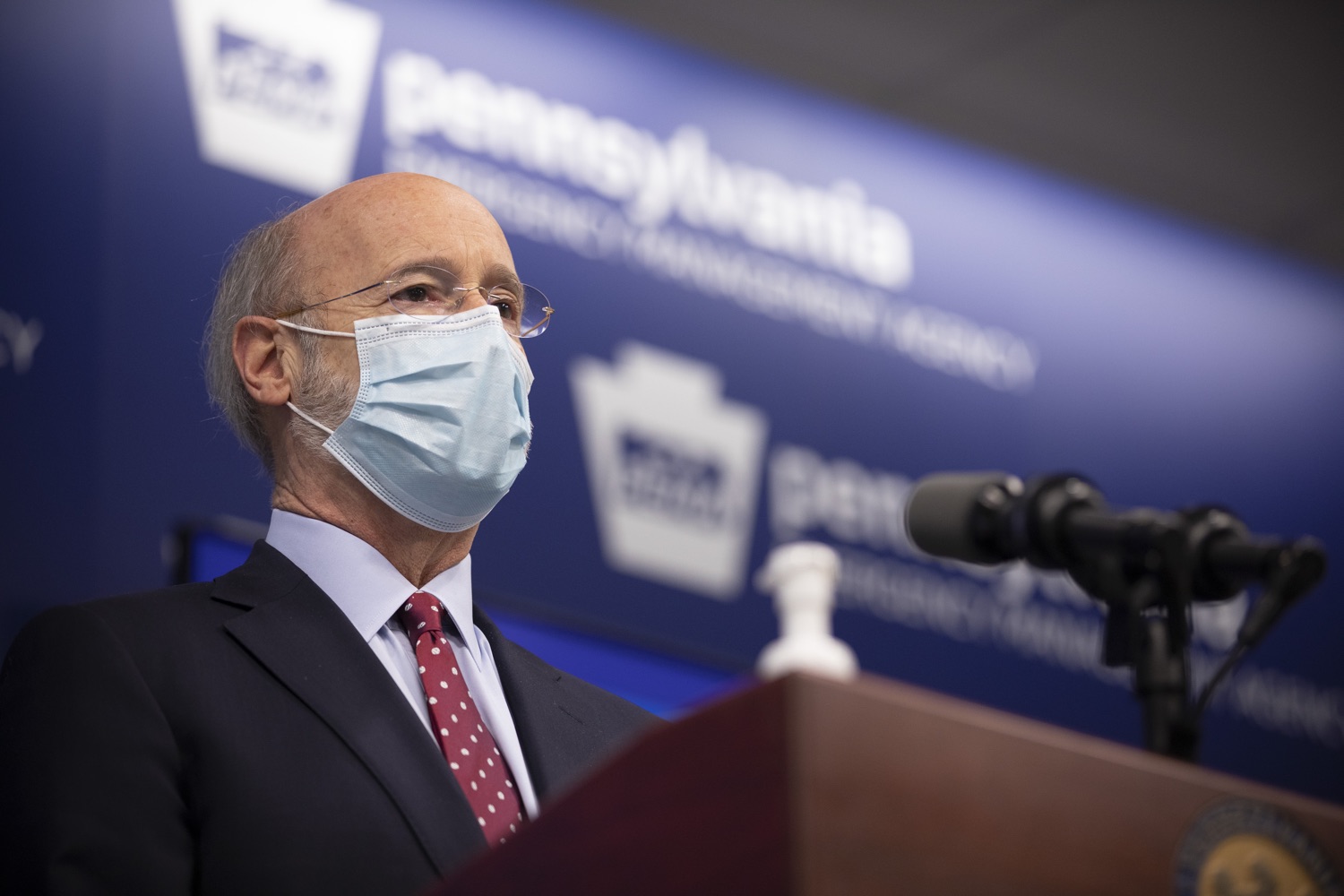 Gov. Tom Wolf announced Monday that Pennsylvania will ease Covid-19 occupancy restrictions on restaurants and other businesses at the beginning of April.
Effective Sunday, April 4, indoor dining capacity will be raised to 75% for restaurants that certify they are complying with Pennsylvania's public health guidelines and orders. Restaurants that don't self-certify may raise capacity to 50%.
Restaurants will be allowed to resume bar service and allow alcohol purchases without the purchase of food.
Businesses such as gyms, theaters and malls also may operate at up to 75% occupancy. Indoor events may take place at 25% capacity and outdoor events at 50% capacity, regardless of venue size, provided 6-foot separation between people can be maintained.
"We are seeing light at the end of the tunnel," Wolf said in a statement. "It's time to allow our restaurants, bars and other service businesses to get back to more normal operations."
He cautioned that danger remains, however, and that Pennsylvanians should continue to wear masks, practice social distancing and get vaccinated when they are eligible.
Bars and restaurants have been among the businesses hit hardest by public health measures imposed to limit the spread of coronavirus. The state on Monday launched CHIRP, the Covid-19 Hospitality Industry Recovery Program, providing $145 million for assistance to bars, restaurants and lodging businesses, including $6.2 million for Lancaster County.
The local program is being run through Recovery Lancaster; the application period here opened earlier than the rest of the state, on March 8, and will close on Friday, March 19.