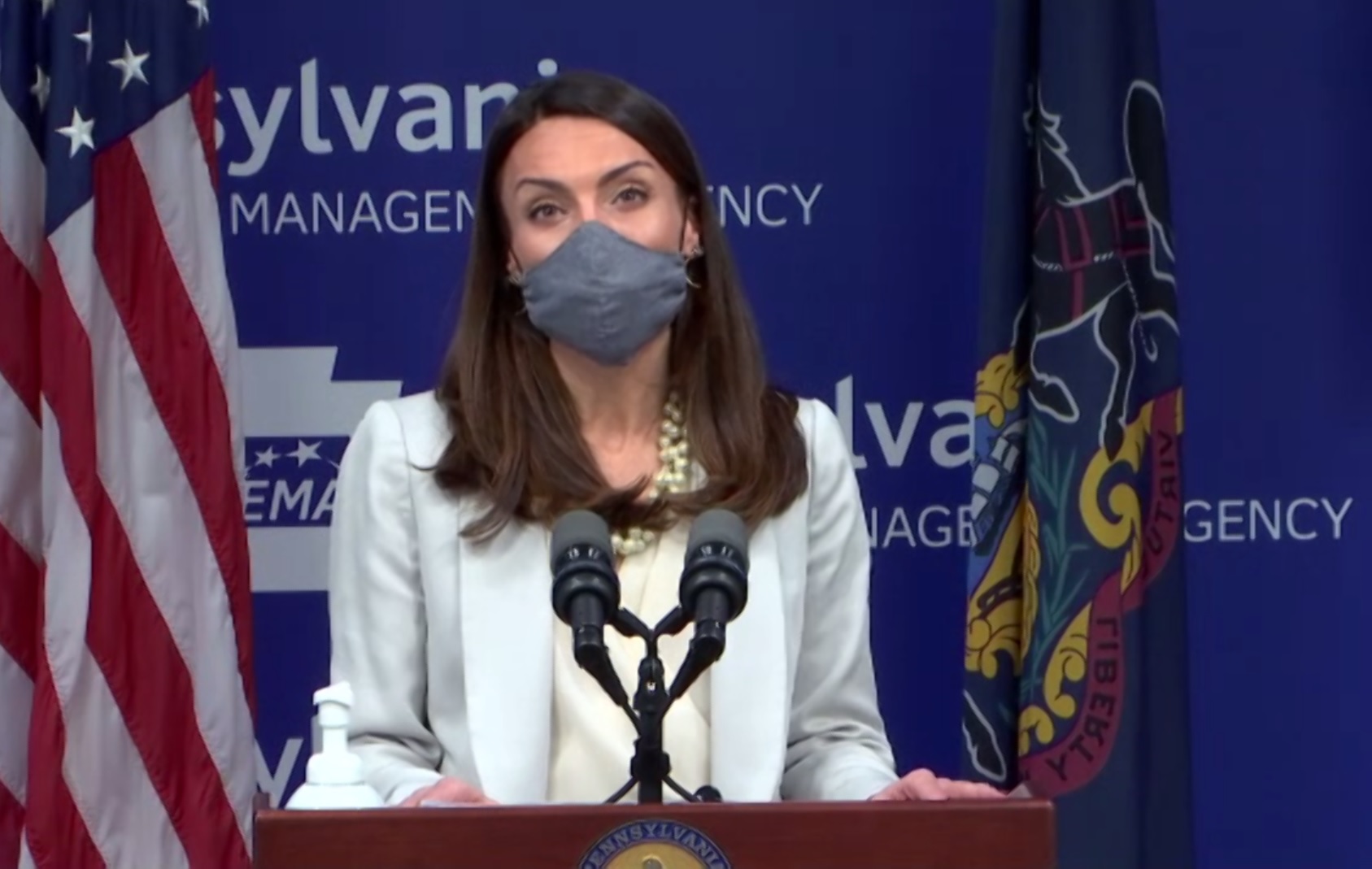 Beginning next week, pharmacies participating in the federal Covid-19 vaccine partnership will contact child care workers in Pennsylvania and offer to schedule them for appointments to receive the Johnson & Johnson vaccine.
The three pharmacy chains, Rite Aid, Walmart and Topco, will do so by reaching out to Pennsylvania's licensed child care facilities, acting Health Secretary Alison Beam said Thursday.
The effort is part of the state's initiative, announced Wednesday, to use its initial allocation of the single-shot J&J vaccine to cover teachers and school employees, beginning with those who serve younger students and special populations.
The vendor AMI is vaccinating educators in cooperation with the state National Guard. They will use 96,400 doses that are being distributed to intermediate units, agencies that provide support services to school districts. Lancaster County districts are served by Lancaster-Lebanon IU13.
They are expected to being operations between Wednesday and Saturday next week.
For child care workers, pharmacies will use their own allocation, estimated at around 30,000 doses.
Gov. Tom Wolf said Wednesday that the advent of the J&J vaccine gives Pennsylvania a unique opportunity to protect adults who work with children, and thus facilitate a broad return to in-person education. Keeping children out of school, he said, has adversely affected their emotional and intellectual development and created headaches for parents juggling work and home responsibilities amid the pandemic.
The state says it will continue to vaccinate individuals in Phase 1A — those over age 65 or who have qualifying medical conditions — using the two-dose Pfizer and Moderna vaccines.
Many people in phase 1A are enduring lengthy, frustrating waits for the vaccine; members of that group have questioned the state's choice to prioritize teachers, as have representatives of law enforcement. Beam said the intent was to create "a pathway" for teacher vaccination without putting additional strain on the 1A component of the rollout.
As of midday Thursday, the state said it had administered more than 2.5 million vaccines, with roughly 970,000 Pennsylvanians partly covered and 792,000 fully covered. In Lancaster County, 36,145 are partly covered and 29,830 are fully covered.
Philadelphia is not counted, as it has a separate vaccination program supplied directly by the federal government.