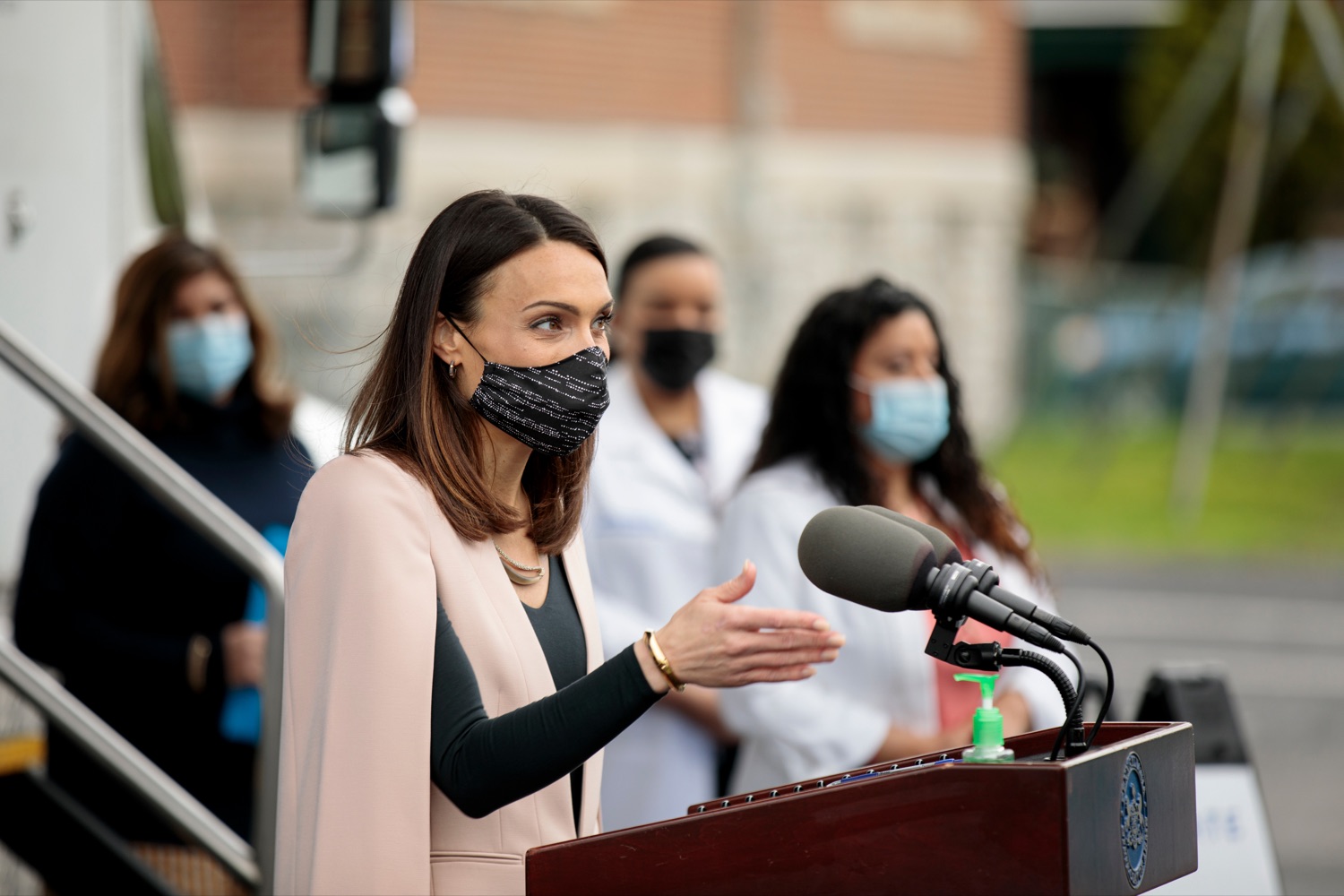 Pennsylvania accelerated its Covid-19 vaccine rollout because providers were having such a hard time scheduling appointments, acting Health Secretary Alison Beam said Monday.
Difficulties were being reported statewide, and were hampering providers' efforts to use up their vaccine allotments quickly, Beam said during a press conference in Harrisburg announcing the debut of a mobile vaccine clinic.
Her comments shed light on the thinking behind the state's announcement Monday that as of Tuesday, Pennsylvania will open Phase 2 of its vaccination rollout, making all Pennsylvanians age 16 and up eligible for vaccination.
"We realized that the need to keep demand at the highest propensity possible was incredibly important," Beam said.
The Health Department has been requiring providers to dispense at least 80% of their allotments within seven days. It also is insisting on minimal wastage, which is a challenge when appointments go unfilled.
Beam expressed confidence that expanding vaccination to Phase 2 would not lead to a repeat of the frustrations seen earlier this year, when thousands of Pennsylvania's elderly were scrambling for scarce appointments.
Vaccine supplies are in much better alignment with demand, she said, and the state is able to assure providers of their allotments several weeks out, so that they can plan accordingly and schedule appointments with confidence in their ability to fulfill them.
For Lancaster County's community vaccination center at Park City Center mall, the state's action isn't expected to change things much, said Brett Marcy, spokesman for the Vaccinate Lancaster Coalition.
The center had already begun scheduling Phase 2 appointments for next week and beyond, Marcy said.
Demand for the vaccine has been strong, he said, "and we now have large enough and consistent supply."
Now that everyone is becoming eligible, the center's registration process has been streamlined so that people can schedule an appointment right away rather than waiting for a email invitation to do so.
Beam said Pennsylvania has been averaging 87,000 doses per day. The state ranks 11th in the U.S. for first doses, with 39% of Pennsylvanians having received at least one dose to date.