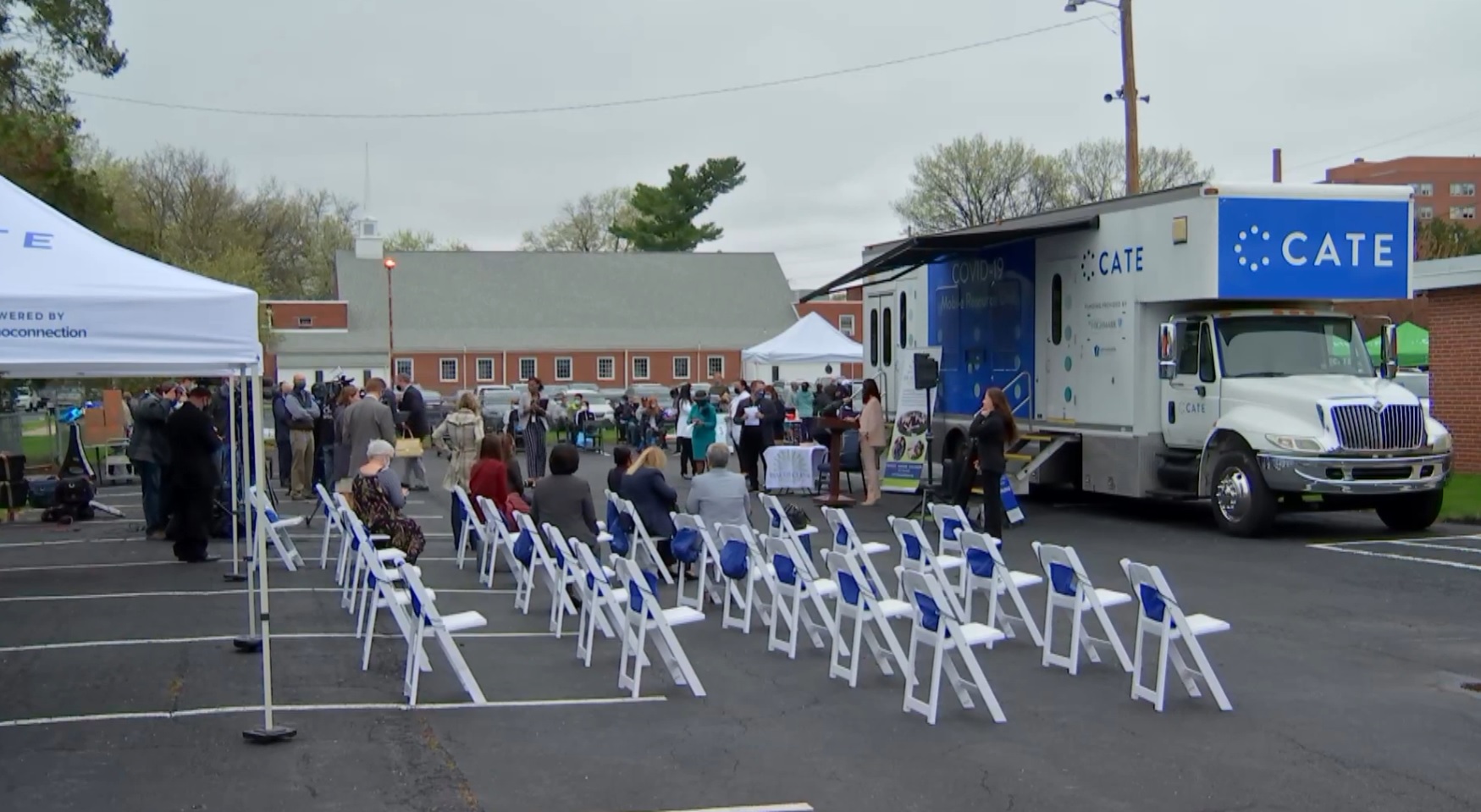 As part of its efforts to reach vulnerable and underserved communities, Pennsylvania is launching a statewide mobile Covid-19 vaccination clinic tour, officials announced Monday.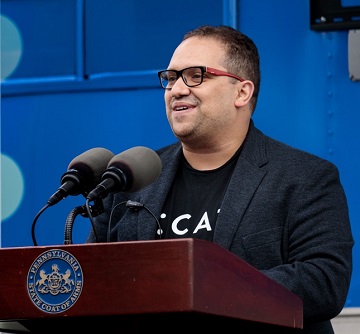 In coming months, three vehicles will travel throughout Pennsylvania, setting up clinics to offer vaccine appointments "to everyone regardless of income or health insurance," said George Fernandez, founder and CEO of Latino Connection, a Harrisburg-based marketing and communications firm that specializes in Latino outreach.
The tour builds on the CATE initiative, which used a specially outfitted truck to provide pop-up Covid-19 testing and education clinics. CATE stands for "Community-Accessible Education & Testing."
Latino Connection is part of the public-private partnership behind the CATE initiative, along with the state Department of Health and Highmark Blue Shield.
The initiative was announced Monday at a press conference outside Beacon Clinic in Harrisburg. The tour is "the first statewide dedicated vaccine mobile clinic in Pennsylvania," the Department of Health said in a statement.
"We need to meet our people where they are," Fernandez said.
Beginning next week, individuals will be able to register for appointments on the CATE website, Fernandez said. As of Monday, the website showed two upcoming vaccine clinics — in Hazleton, on Thursday and Friday, April 15 and 16.
More are to follow. In all, 120 vaccine clinics will be scheduled in 66 of Pennsylvania's 67 counties, Fernandez said. The exception is Philadelphia, which receives its vaccine allocations directly from the federal government.
In addition, the initiative will host 100 neighborhood pop-up educational events to provide information about Covid-19 and the vaccine and help people register. Information will be offered in English, Spanish and other languages, Fernandez said.
Statistics show that Black and Hispanic communities are at higher risk of catching Covid-19, being hospitalized and dying from it, said Dr. Oralia Garcia Dominic, medical policy researcher for Highmark.
A program like the mobile vaccine initiative can help to secure better outcomes for those populations, she said.
Acting Health Secretary Alison Beam said the mobile vaccination initiative "comes at a critical turning point in Pennsylvania's vaccine rollout" — namely, this week's expansion of eligibility to everyone age 16 and older.
"What that means for this tour is a simpler process in ensuring everyone who want a vaccine can get one when the mobile units come to their community," she said.