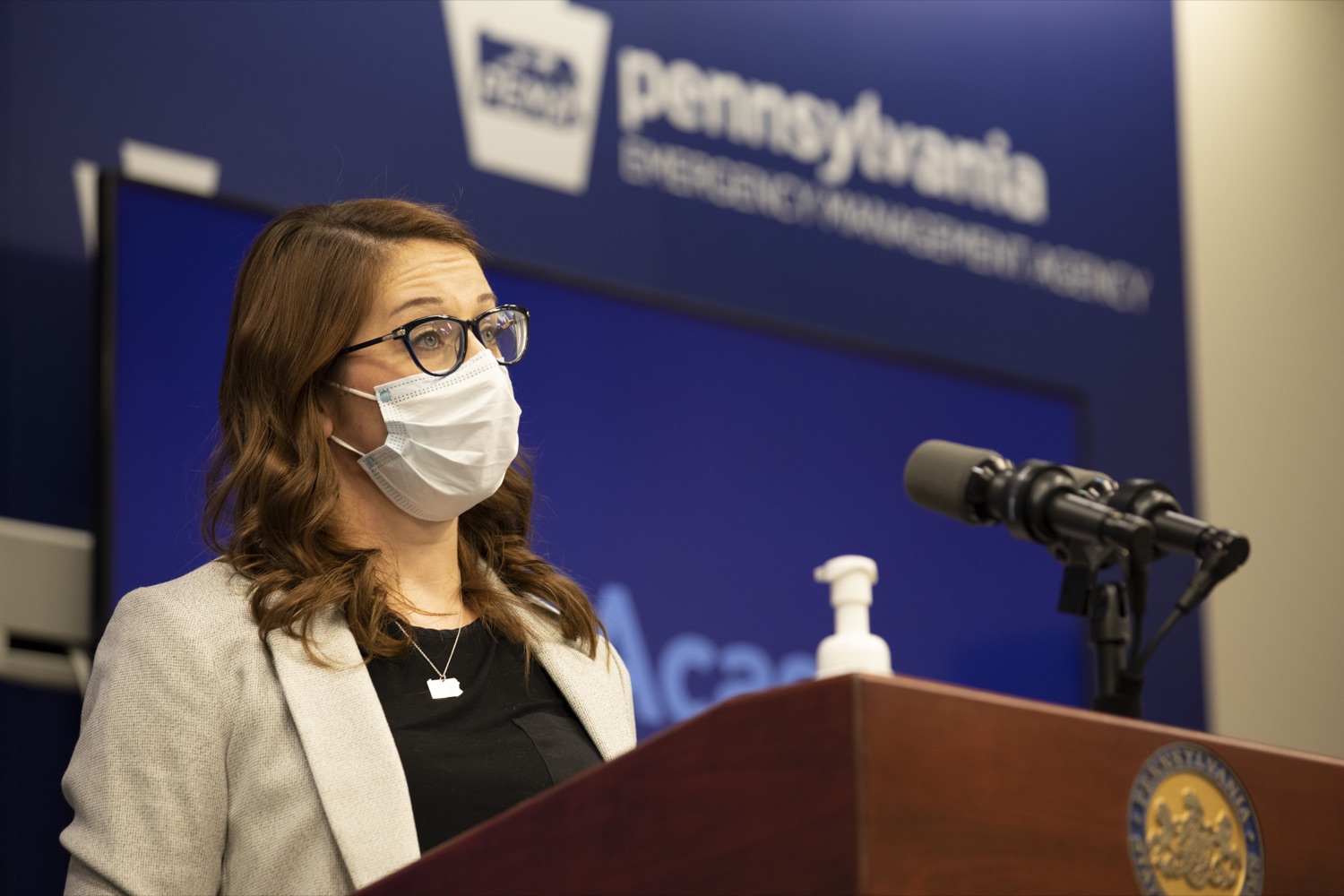 There is less demand for Covid-19 testing in Pennsylvania these days, even as caseloads tick upward, and that's a problem, according to state Health Department officials.
To help contain the virus' spread, Pennsylvanians should take advantage of the efforts the department has made to make testing widely available, Lindsey Mauldin, the department's senior advisor on covid-19 response, said during a media briefing Tuesday.
Testing, she said, is "the most effective way to identify and contain the virus."
Health experts say a test positivity rate of 5% or below indicates that testing is sufficiently prevalent to monitor a community for coronavirus' spread. In Pennsylvania, positivity rates neared 5% in early March, but have since headed back upward, to 9.4% as of early April, according to the state's Early Warning Monitoring System Dashboard.
Similar trends have played out in Lancaster County, with positivity rates rebounding from a low of close to 5.5% in mid-March to 9.6% over the most recent seven days.
Mauldin touted the state's testing initiatives, such as its partnership with health care contractor AMI Expeditionary. AMI set up temporary pop-up test sites in 61 counties, including Lancaster County.
Primary responsibility for testing and contact tracing locally, however, has been provided by Penn Medicine Lancaster General Health, through a contract with Lancaster County funded with CARES Act dollars.
On average, LG Health is turning around tests in just a few hours. According to its latest data, its contact tracers have completed 86% of cases referred for tracing. The remainder consist primarily of individuals who could not be reached.
Mauldin said Pennsylvanians' interest in being vaccinated remains high. Encouragingly, the state's allocation of vaccines from the federal government this week — 442,310 first doses — is the highest to date. In January, the state was getting far fewer doses, around 125,000 or so a week.
Over the past seven days, the state has averaged 86,600 inoculations per day, Mauldin said.
The increased allocation is why the state can confidently widen eligibility, she said. The state's Phase 1B opened Monday; Phase 1C is to open next Monday, April 12, and all Pennsylvanians over age 16 will be eligible as of the Monday after that, April 19.
Mauldin said the state is shipping doses to 235 health care entities, and the federal government is shipping vaccine separately to around 420 pharmacies. All of them are listed on the state's provider map.