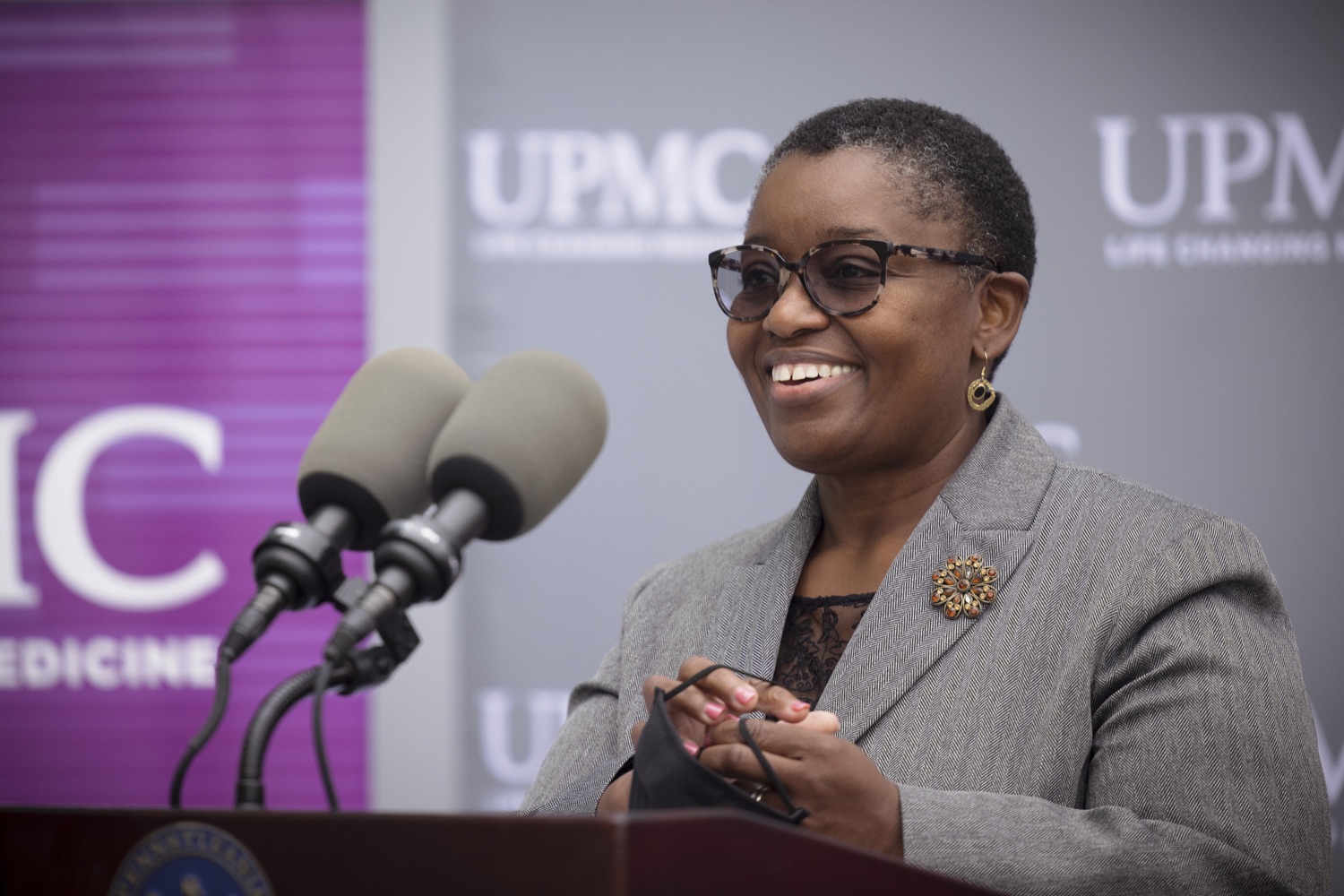 Pennsylvania's Covid-19 hospitalization data for September shows the continuing protection provided by vaccination, health officials said Friday.
Across the state, coronavirus infections led to 4,989 hospitalizations over the past month. Of those patients, 74% were unvaccinated.
"This is why doctors across the state want all of their eligible patients to get vaccinated," Acting Physician General Dr. Denise Johnson said. "Vaccination substantially increases their odds of avoiding COVID-19 and staying out of the hospital where our healthcare workers are already overwhelmed."
Breakthrough cases among vaccinated patients were always to be expected, Johnson said, and the more vaccinated people there are, the higher the breakthrough number will be. Still "fully vaccinated people have a greater than three times better chance of staying out of the hospital," Johnson said.
In response to a request for more detail from One United Lancaster, a Health Department spokesperson said the cumulative hospitalization incidence for the four weeks ending Oct. 4 was 60 per 100,000 for unvaccinated and not fully vaccinated individuals and those whose status was unknown, versus 19 per 100,000 for the fully vaccinated: that is, 3.1 times higher.
Last month, the Department of Health released year-to-date data showing that nearly 95% of Covid-19 hospital in Pennsylvania were of unvaccinated patients, a much higher percentage than September's 74%.
During a conference call with reporters, Johnson could not say how much of that might be due to vaccines' waning effectiveness, as opposed to the simple fact that many hospitalizations took place during the pandemic's surge in January and February, before vaccination ramped up in earnest in March and April.
Adding in September's data slightly changes the year-to-date percentage from about 95% to 93%: That is, 93% of hospitalized patients in Pennsylvania have been unvaccinated.
Johnson could not immediately provide any demographic analysis of the data by rate or age, or say whether people who received the vaccine early on were more likely to be hospitalized. The Department of Health is working through those factors, she said, but it is a time-consuming process.
Nevertheless, she said the data is "consistent with national trends" and makes it clear the vaccines are working as intended.
"I have encouraged all of my family, friends and others to get vaccinated and, when they are eligible, to get a booster dose," she said.
Editor's Note: This article has been updated to add detail from the Health Department.