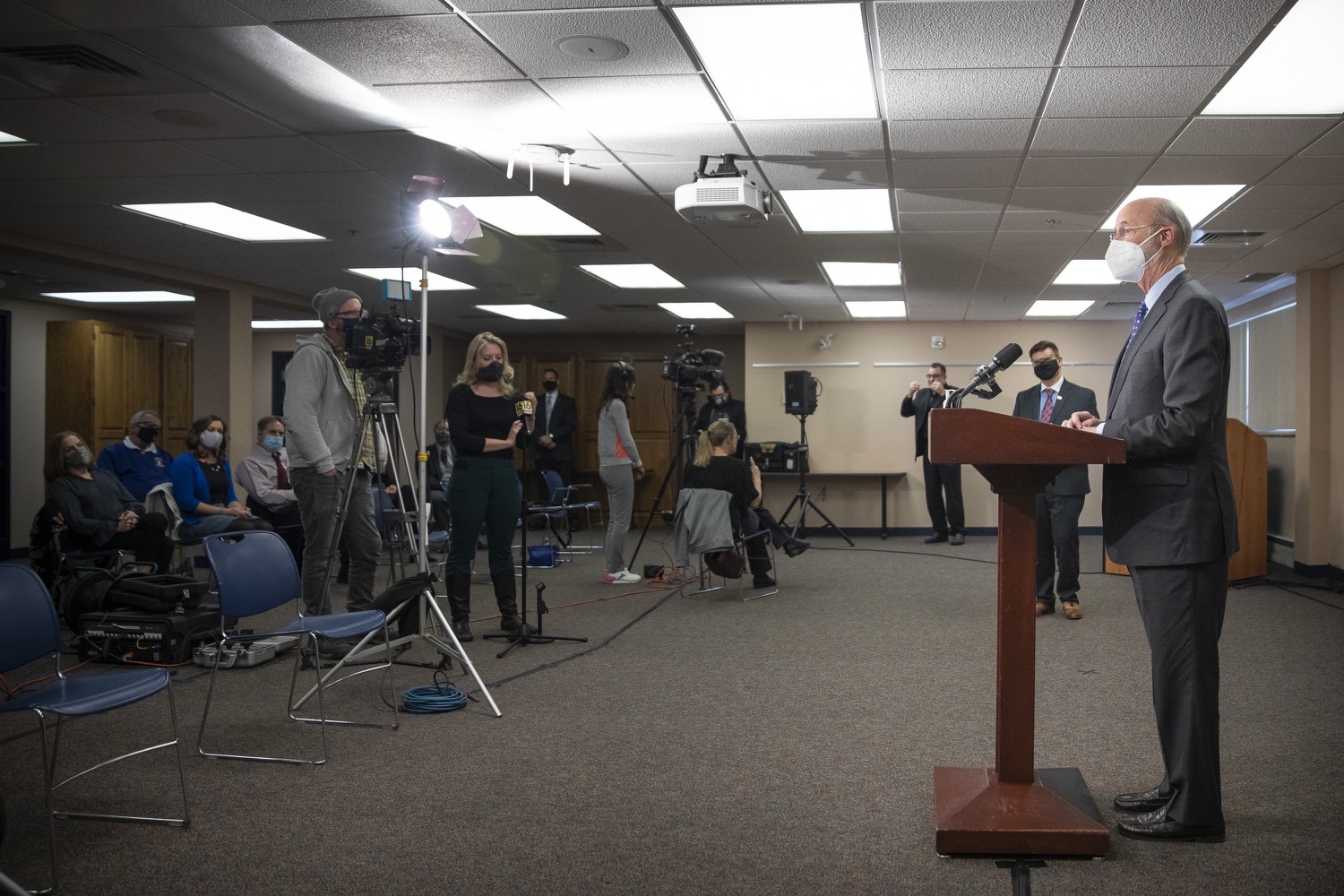 Pennsylvania's has completed its initiative to vaccinate teachers and school staff ahead of schedule, Gov. Tom Wolf said Friday.
More than 112,500 teachers and staff received the Johnson & Johnson Covid-19 vaccine over the course of about three weeks, Wolf said.
"Completing our special vaccination initiative is a big milestone for Pennsylvania, one that will better protect schools, families and communities," Wolf said during a press conference at Intermediate Unit 13 in Luzerne County.
"The vaccine is the light at the end of the tunnel," he said.
Announced in early March, the vaccination drive was intended to enable safe in-person education across the commonwealth. The state used intermediate units, including Lancaster-Lebanon IU13, as regional bases for the effort. Vaccination was handled by a private contractor, AMI Expeditionary Healthcare, in partnership with the state National Guard.
IU13 received two shipments of vaccine, one for staff who deal with students in grades pre-K to 6th; one for middle- and high-school personnel. Lancaster County has about 11,000 educators, according to state data.
According to the Centers for Disease Control & Prevention, Pennsylvania has administered first doses to nearly one-third of its eligible population, placing it 13th per capita among the 50 states and No. 1 among the 10 largest states. There are 1.9 million partially vaccinated Pennsylvanians and 1.7 million who are fully vaccinated.