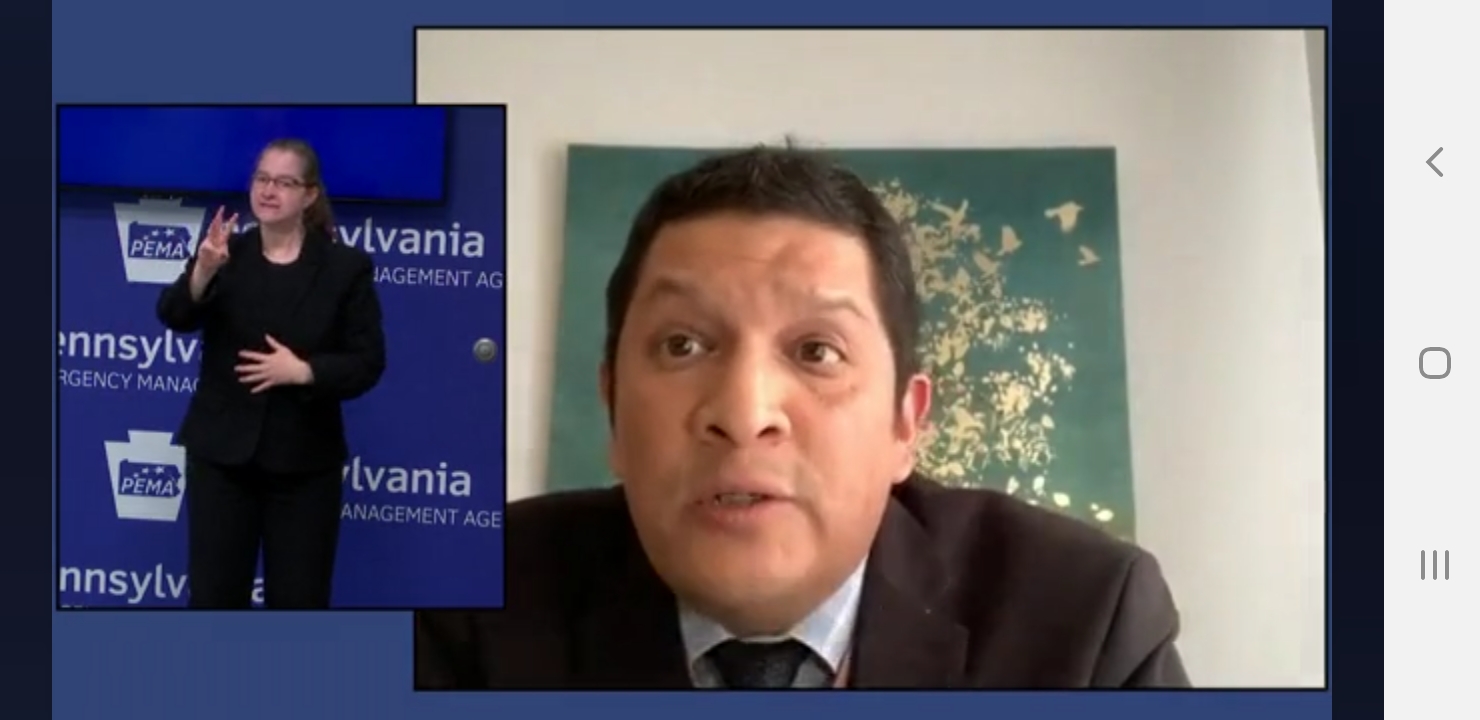 Pennsylvania's top health and education officials on Thursday recommended that school districts offer in-person education for elementary-school students "as local conditions permit."
Younger students, especially, benefit from being physically present in classrooms, Acting Education Secretary Noe Ortega said during a media briefing.
Moreover, Health Secretary Dr. Rachel Levine said, provided districts have implemented appropriate Covid-19 precautions, such as distancing and masking, "it may be safer for younger children ... to return to in-person instruction."
Accordingly, the state released updated guidance Thursday with a new category: "Blended learning model for elementary only," for counties in the substantial-transmission category, defined as more than 100 weekly Covid-19 cases per 100,000 population.
It calls for a mix of online and in-person instruction for elementary students and fully remote classes for middle and high school levels. Schools may also choose to resume in-person instruction for special-education or other "targeted" populations.
At present, all 67 counties in Pennsylvania have substantial community transmission of Covid-19. Indiana County's 164 cases per 100,000 is the lowest rate. Lancaster County's rate is 322 cases per 100,000.
Previously, the state had recommended that districts in areas above the 100 cases per 100,000 threshold shift to fully remote instruction for all grades. However, officials had emphasized the guidance was advisory, not mandatory, and many school districts chose to continue in-person instruction.
One exception was the School District of Lancaster, which shifted to fully remote instruction from the end of November until the end of the semester in late January. Other county schools implemented short-term shifts to remote education in hopes of offsetting increased transmission risk around the holidays.
Ortega said schools' mitigation efforts are "noteworthy" and factored into the changed guidance, adding that "a safe return to in-person instruction will look different across every school and county depending on a variety of local factors."