(Editor's note: The information in the following news article is not legal advice. Individuals and organizations seeking direction on any of the issues touched on should consult their own legal counsel.) 
The Biden administration's Covid-19 mandate for large employers looks likely to present tricky challenges for those organizations' personnel departments and legal teams, according to a local labor law attorney.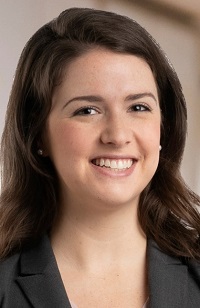 "There are so many pieces of this that can kind of invite liability," Morgan Hays of Saxton & Stump told attendees last week at a Lancaster Chamber virtual town hall on the issue.
As part of President Biden's new strategy to stem the coronavirus pandemic, the Occupational Safety & Health Administration has been tasked with requiring employers with headcounts of 100 or more to verify their staff are vaccinated. Employees who decline the vaccine must submit to weekly testing.
The mandate will cover about 80 million employees, two-thirds of the private sector workforce, according to the Associated Press, which notes that violations could lead to fines of $13,600 per incident.
It will apply to nonprofits as well as for-profit enterprises. Local leaders of nonprofits with 100+ staff say they're taking a "wait and see" approach.
"We're waiting for guidance from OSHA to ensure that we are complying with the mandates while also helping our staff understand the expectations," Vanessa Philbert, CEO of Community Action Partnership of Lancaster County, said.
"We will continue with our current measures until we have more information," said Larry Richardson, president of the merging YMCAs of Lancaster and York. "We will then follow all mandates as needed."
Emergency Temporary Standard
OSHA is expected to release its "Emergency Temporary Standard," or ETS, the regulation implementing the mandate, sometime this fall. Until that happens, all companies can do is "try to read the tea leaves," Hays said.
Among the questions to be answered:
Who counts as an employee? Many companies employ large numbers of temporary or contract staff, or are structured as franchises with each franchise having just a few workers. OSHA is likely to use an existing criterion for counting employees, rather than creating a new one, Hays said. For example, the Internal Revenue Service uses a "right to control" test.
Who pays for testing? This question includes whether the time it takes counts toward an employees' work time.
How are records kept? Medical records must be kept confidential and separate from regular personnel files. Companies should be prepared in case OSHA wants the information submitted, Hays said.
How are exemptions handled? Religious beliefs enjoy broad protection, and disability law sharply limits how closely employers can question employees about medical conditions.
"Your written policy is going to be key," Hays said. Employers should craft a clear, comprehensive Covid-19 vaccine policy and have every employee read, sign and return it, she advised. Otherwise, employees who violate the policy can claim they weren't aware of it.
Republican politicians are lining up to challenge the ETS as soon as it's released, so it's certain the regulation will end up in court. Petitioners are likely to seek an injunction blocking the rule while the courts hear objections.
While there are certainly grounds for a challenge, OSHA is empowered by federal law to reduce the risk of injury, sickness and death in the workplace, and "I don't think there's really any demonstrable question that Covid falls into that category," Hays said.
Asked if a business owner's religious belief could affect the mandate's application, Hays said there's precedent for churches and religious nonprofits to be subject to different rules. That's another issue that's likely to end up in litigation, she said.
She strongly recommended that employers follow best practices for Covid-19 mitigation, whether or not they're required by law to do so. Companies that can show they're protecting employees from known risks are going to be better positioned, she said.
"Just because something's not mandatory doesn't mean you shouldn't do it," she said.