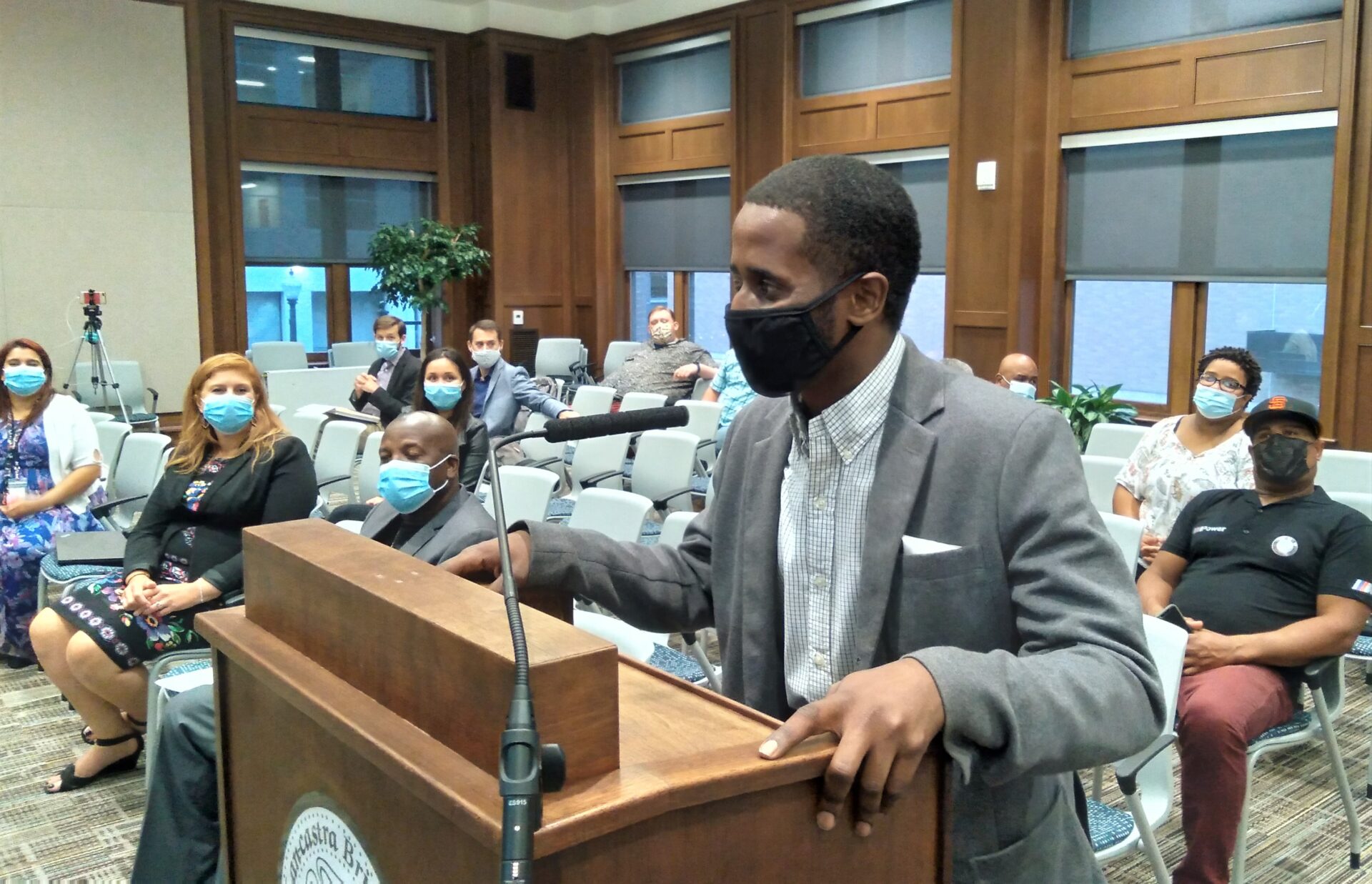 "Growing up, I always was fascinated by welcoming," former refugee and community activist Ahmed Ahmed told City Council this week.
Ahmed was at City Hall to mark Welcoming Week, an initiative of the national nonprofit Welcoming America. He urged city government to continue its efforts to be welcoming and accessible, as reflected in Welcoming America's 2019 certification of Lancaster as a Welcoming City.
The designation attests that Lancaster has met Welcoming America's "Welcoming Standard," with policies and initiatives that meet benchmarks in seven areas:
Civic Engagement
Connectivity
Economic Development
Education
Equitable Access
Government Leadership
Safety
One of the major focus areas has been improving language access, said Zayra Falu, the city's first language services coordinator. The city launched a language access line last summer, allowing residents to communicate in their preferred language with with city staff.
Unsurprisingly, the most common request is Spanish, Falu said, but Swahili is popular, too, and the service has proved helpful as well to speakers of languages such as Vietnamese and Burmese.
Future plans include standardizing language access policy and offering a video interpretation service that callers can access on their cell phones, Falu said.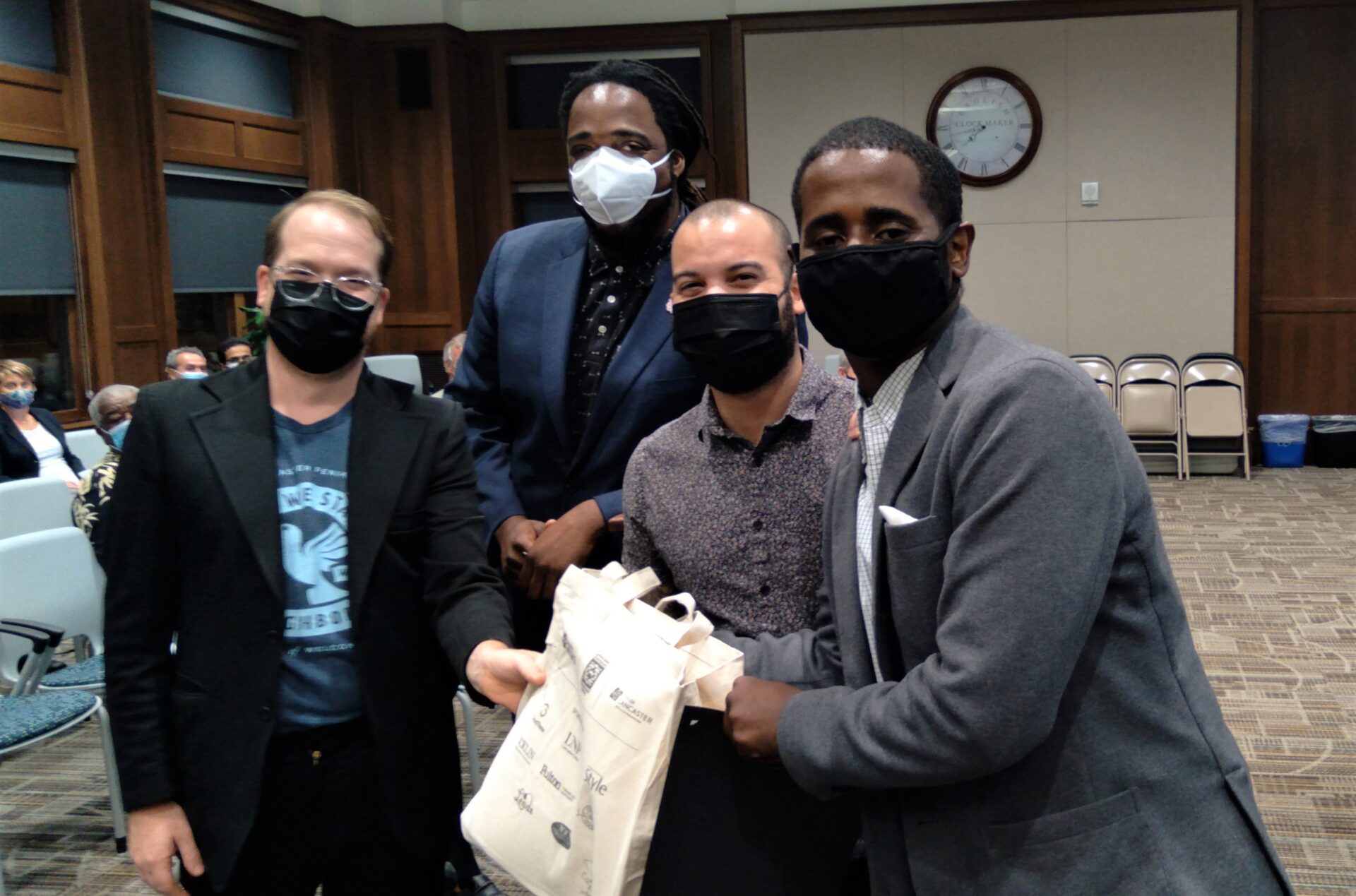 Welcome packets
On Tuesday evening Ahmed was joined in council's chambers by Valentina Ross, executive director of Lancaster's Church World Service office. Church World Service is the lead agency involved in resettling refugees here: Its work, in partnership with many other organizations, has helped thousands of refugees build new lives here, cementing Lancaster's status as the "refugee capital" of the U.S.
Church World Service has received word it it will welcome 39 refugees this month, Ross said, hailing from around the world.
She acknowledged the intense interest around refugees fleeing Afghanistan following the Taliban takeover. Church World Service expects to receive some of them, and Ross has said it looks forward to welcoming them "as soon as possible."
Ahmed, whose family fled from Chad, was born in a refugee camp in Cameroon. He is a recent graduate of the city's Neighborhood Leaders Academy, a program of the Office of Neighborhood Engagement.
A training program for aspiring community leaders, the academy provides grants for matriculants to implement community service projects. Ahmed decided to create immigrant and refugee welcome packets.
Each contains gift cards totaling $200 to help with expenses groceries and transportation as families get settled, plus information such as maps of Lancaster, lists of whom to contact for particular issues or needs, directions to local ethnic grocery stores and details about the Refugee Center at Reynolds Middle School. Also in the packets are welcome letters and "a heartfelt call to action from me" urging them to aspire to leadership, Ahmed said.
An initial $2,500 Neighborhood Leaders Academy grant covered the development of the project and the a pilot run of 10 packets. Lancaster City Alliance has underwritten 25 more.
The packets will be donated to Church World Service for distribution, and Ahmed said he's seeking additional support to ensure the project can continue long-term.
He exhorted city leaders and the community at large to continue enhancing the welcome Lancaster affords to new citizens, acknowledging it will involve "tough conversations" around issues including affordable housing, health care, education and government policy.
"Welcoming means more than just packets," Ahmed said. He said he wants every new arrival to know, "You, too can be a leader."