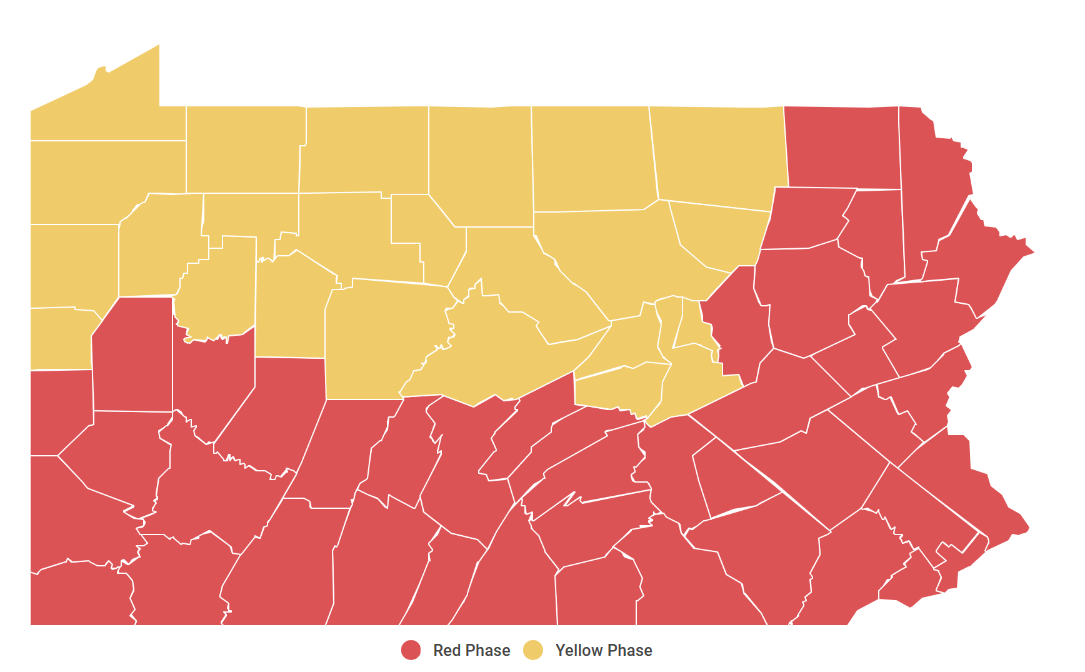 Twenty-four of Pennsylvania's 67 counties will be allowed to partly relax their Covid-19 lockdown, Gov. Tom Wolf announced Friday.
The counties, which are all in Pennsylvania's northwest and northcentral regions, will move to the "yellow phase" of Covid-19 measures beginning May 8.
The rest of the state, including Lancaster County, will remain in the "red phase" for the time being. The state says it is making its decisions based on a "risk based decision support tool" that incoporates metrics such as case counts, testing ability and contact tracing ability.
Lancaster County commissioners Ray D'Agostino and Josh Parsons and U.S. Rep. Lloyd Smucker have been pushing for the county to reopen sooner.
Additional counties will be considered for the yellow phase in coming weeks, Wolf said.
He noted the change is not necessarily one-way: A county's status can be switched back to red if conditions warrant.
"So, Pennsylvanians living in a county that has been moved to the yellow category should continue to strongly consider the impact of their actions," Wolf said.
The counties moving to yellow are: Bradford, Cameron, Centre, Clarion, Clearfield, Clinton, Crawford, Elk, Erie, Forest, Jefferson, Lawrence, Lycoming, McKean, Mercer, Montour, Northumberland, Potter, Snyder, Sullivan, Tioga, Union, Venango, and Warren.