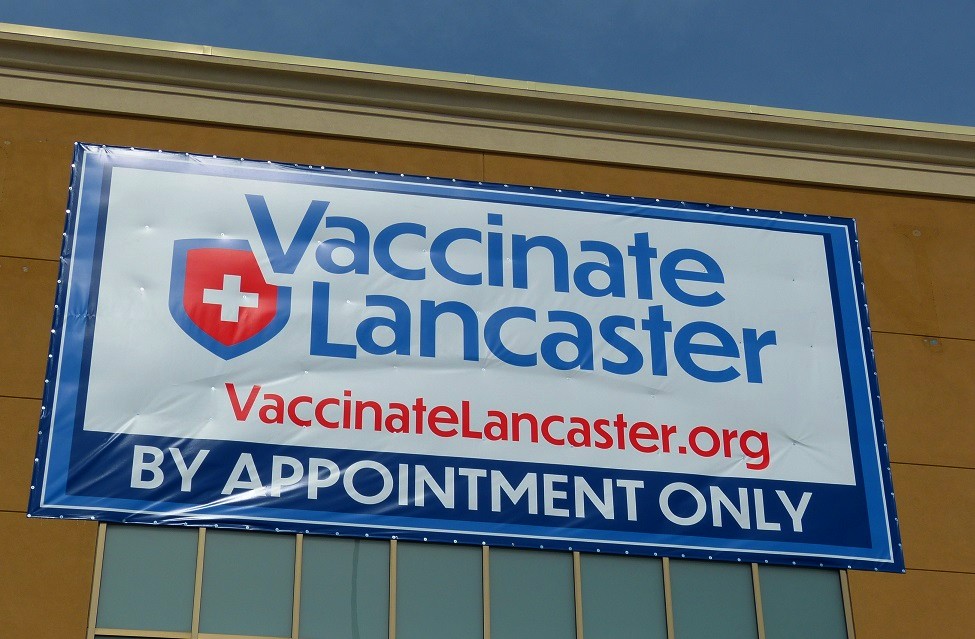 The Covid-19 community vaccination center at Park City Center mall expects to ramp up to full capacity next week.
It anticipates scheduling 6,000 appointments or more beginning a week from now, on April 7, according to a statement released Wednesday afternoon.
The added capacity will allow it to rise to the challenge of the accelerated vaccination schedule announced by the state, the statement said.
Pennsylvania plans to enter phases 1B and 1C in coming weeks, en route to making vaccinations to all Pennsylvanians age 16 and up on May 19, Acting Health Secretary Alison Beam announced late Wednesday morning.
"The Lancaster County Community Vaccination Center is prepared to meet the new timetable," said Dr. Michael Ripchinski, the center's site director and chief clinical officer with Penn Medicine Lancaster General Health. LG Health is the lead healthcare partner for the Vaccinate Lancaster Coalition, the partnership that set up the center and runs it.
"We have more than 50,000 available appointments at the Lancaster County Community Vaccination Center through the end of April, so we are ready and able to offer appointments to those who will now be eligible under the state's new rollout schedule," Ripchinski said.
At 6,000 shots per day, the community vaccination center would be achieving its rated capacity as a Type 1 Federal Emergency Management Agency vaccine site. Officials have said that limited vaccine allocations from the state have been the principal obstacle to reaching that level.
The coalition is advising any Lancaster County resident age 16 and up who wants a vaccine to register. Those who are not yet eligible under state guidelines will be added to the eligibility pool for appointments once they are.
More than 30,000 people in phases beyond the current Phase 1A have signed up already, Ripchinski said.
The center will be closed on Sunday, April 4 for the Easter holiday.
Vaccinate Lancaster: Registration
To register online for an appointment at Lancaster County's community vaccination center at Park City Center mall, visit VaccinateLancaster.org
To register by phone:

First dose: Call (717) 588-1020
Second dose: Call (717) 588-1026
Call center hours are 7 a.m. to 5 p.m., M-F; and 8:30 a.m. to 12:30 p.m. Saturdays