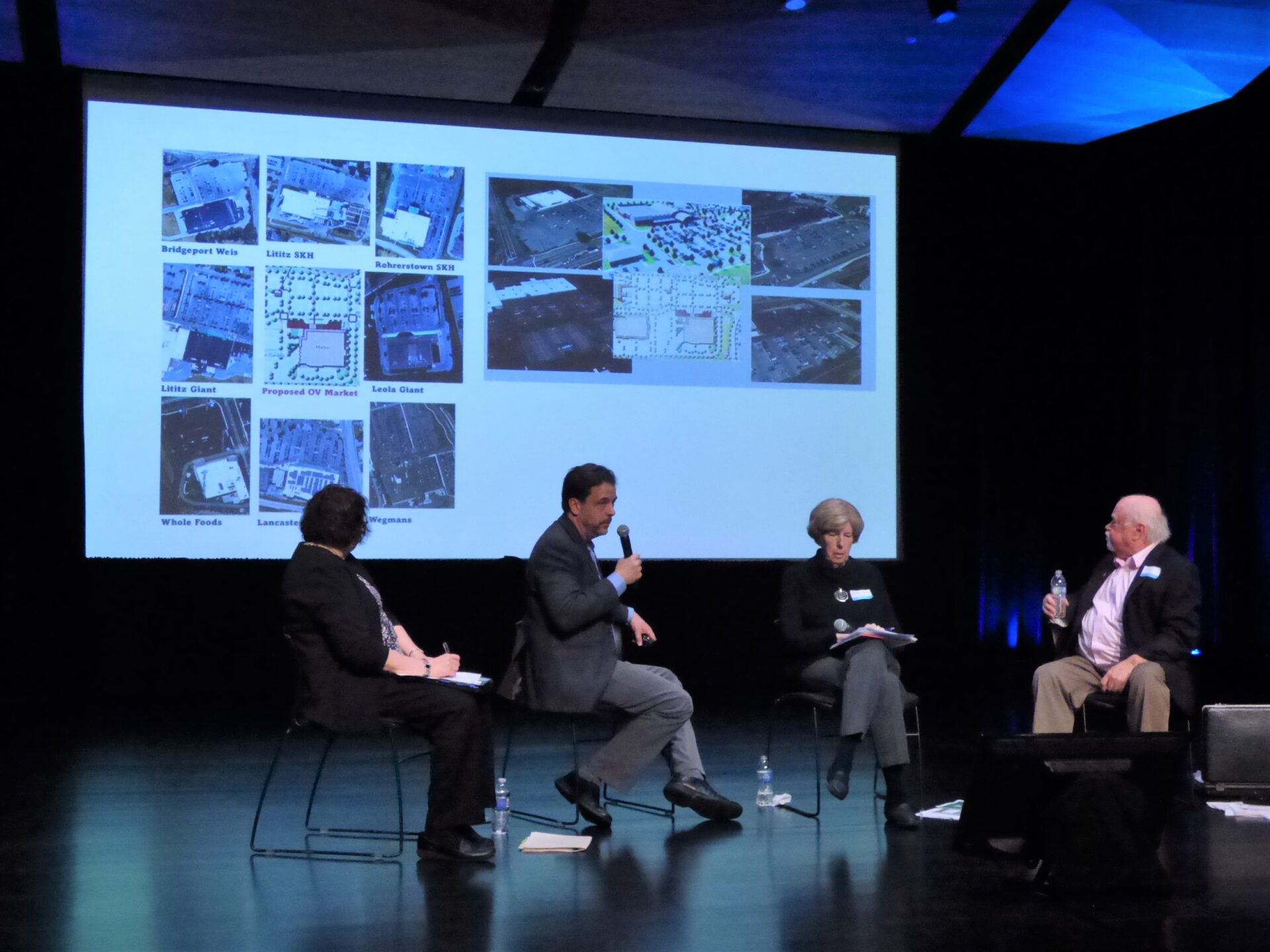 Since it was first announced, the proposed Oregon Village development in Manheim Township has sparked heated debate over sustainable development, historic preservation, farmland preservation and suburban sprawl.
Consensus proved as elusive as ever Thursday at the Lancaster2040 forum. The three panelists, Carol Simpson, Sam Mecum and David High, expressed their mutual respect and their strong appreciation for smart growth and farmland preservation; but there was little if any sign of a shift in Simpson's support for the project or High and Mecum's opposition during the detailed and thoughtful discussion.
The $120 million plan calls for building about 550 housing units, a supermarket and a hotel at the site of the existing Oregon Dairy supermarket and the nearby former Shawnee Resort. The project is currently back before the township commissioners, following a Commonwealth Court decision that said they didn't take local historic properties into account when they approved the project in 2019.
Last week, four of the five commissioners recused themselves from the case, making the next steps unclear.
Simpson, a Lancaster2040 co-chair and a former Manheim Township commissioner, said Oregon Village's developers brought the project forward in good faith. They've committed to putting $6 million toward much-needed traffic infrastructure improvements, she said, and to building 5 miles of walking trails; and the transferable development rights generated by the project will strongly bolster the township's farmland preservation efforts.
Mecum is a former commissioner; he voted against the project in 2019. He said he has "qualms" about it, due to nearby historic properties and the potential impact on the area's Plain residents. He quoted Amish expert Donald Kraybill's testimony that the project would have a "substantial adverse effect" on those communities and is incompatible with horse-and-buggy culture.
Simpson said she disagrees with Kraybill's assessment.
High, an architect who testified about Oregon Village on behalf of Respect Farmland advocacy group, said its size will overwhelm its namesake village nearby and its layout, despite claims to the contrary, largely exemplifies standard sprawl.
He displayed a slide showing the similarities of its supermarket, surrounded by surface parking, to others in the region; and another comparing the project's section of Oregon Pike with Fruitville Pike between the Belmont and Red Rose Commons shopping centers. Residents will be as car-dependent as ever, he said.
On the question of where else development could go, the three agreed that Manheim Township is largely built out; while there are high hopes for the possibilities of the land just north of the Amtrak station, that would fill only a small part of the overall projected need.
Joshua Druce, president of the Coalition for Smart Growth, a co-organizer of Lancaster2040, said he was encouraged by the discussion. The panelists were able to go beyond the stark all-or-nothing, up-or-down choice presented to the township, and in that context "there was a lot that they did agree on."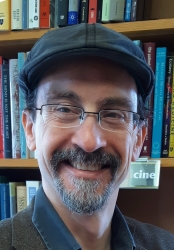 Latest posts by Tim Stuhldreher
(see all)