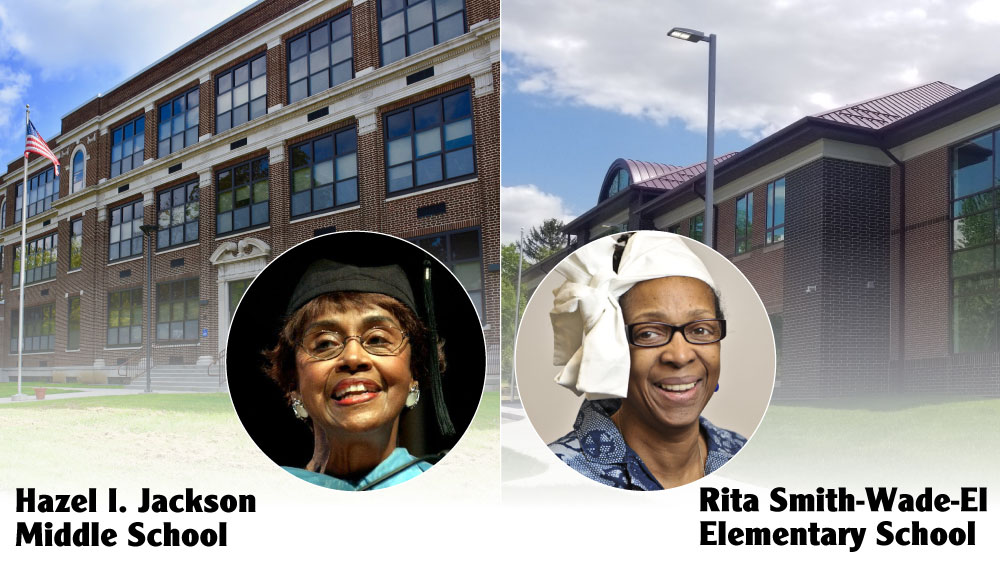 The School District of Lancaster board on Thursday voted to rename two district schools for Black women educators.
The former Edward Hand Middle School, known temporarily as Southeast Middle School this past year, will be named for Hazel I. Jackson. The former James Buchanan Elementary School will be named for Rita Smith-Wade-El.
The changes take effect July 1, and formal dedications will take place at the start of the 2021-22 school year, the district said in a statement.
The vote concludes a process that began in the summer of 2020, when community residents protested the middle school being named for Gen. Edward Hand, a Revolutionary War general who owned Black slaves.
Subsequently, objections were raised regarding the elementary school's name. James Buchanan, the 15th U.S. president, was an ineffective president whose attempts to appease the South set the stage for the Civil War. In the 1830s, he bought two slaves from his sister's family to be indentured servants.
Jackson and Smith-Wade-El are both renowned local figures. Jackson, who died in 2014, was the first Black woman to teach in the School District of Lancaster and the first Black professor at Millersville University.
She taught English from 1961 to 1970 at the school that will now bear her name and was a community leader, serving on boards including the Lancaster branch of the NAACP and the United Way of Lancaster County.
Her granddaughter, Amber Holland, helped launch a committee to advocate for renaming the school in Jackson's honor.
Smith-Wade-El, who died in 2018, was a professor at Millersville University, where she founded the African American Studies minor and the Black Culture Celebration.
Like Jackson, she was a prominent advocate for social justice and served with numerous organizations, including as education chair for the Lancaster NAACP. Her son, Ismail Smith-Wade-El, currently serves as Lancaster City Council president.
The name selection process was guided by a committee made up of school district and community representatives. Its work is not complete, as renaming several other district schools remains under consideration.