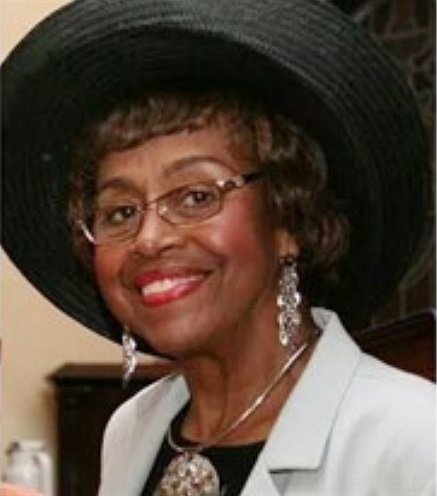 Those who knew Hazel I. Jackson remember her principled, idealistic character, her energy, her compassion, her creativity and her indomitable spirit.
She was the first Black woman to teach in the School District of Lancaster and the first Black professor at Millersville University. When she died in 2014 at age 87, LNP newspaper lauded her as "a trailblazing educator and civil rights icon."
Today, a grassroots movement is under way to rename Southeast Middle School, formerly the Edward Hand Middle School, in her honor. Jackson taught English at the school from 1961 to 1970.
"That's why [renaming] Hand itself is quite befitting," said Amber Holland. She is Jackson's granddaughter and one of the organizers of the Hazel I. Jackson Renaming Committee.
Hand Middle School was named for Gen. Edward Hand, a Revolutionary War general who owned slaves. This summer, responding to community pressure, the school board voted to remove Hand's name. It adopted Southeast Middle School as an interim name, pending the selection of a new permanent one.
More than nine out of 10 of the school's students are Black or Hispanic.
"We want our schools to reflect the people in our communities," Holland said.
'An indelible mark'
An online petition at Change.org advocating the designation has already garnered more than 5,000 signatures.
"Changing the name of Edward Hand Middle School to Hazel I. Jackson Middle School will not only remove the negative depiction of a former slave owner's name and identity from the building," the petition says, "but will honor an educator with direct personal ties to this particular educational facility.
"Her determination crossed boundaries and has left an indelible mark on the city of Lancaster."
The Lancaster NAACP supports the change, President Blanding Watson, said, and so does state Rep. Mike Sturla.
Jackson and her husband moved from South Carolina to Lancaster in the early 1950s. She then had to wage a nine-year campaign to obtain a teaching position.
She went on to organize the district's first Black History program. At Millersville, she organized the institution's first Black History event and implemented numerous courses and programs in Black American literature and culture. A student scholarship and an annual lecture are named for her.
She was a prominent community leader as well, active on city boards, the Lancaster NAACP, and her church, Bethel African Methodist Episcopal.
The renaming process
According to district policy, candidate school names are to be reviewed by a committee of district and community stakeholders, with a recommendation forwarded to the school board for a vote.
Board member Robin Goodson will oversee the process, which will get under way in September, district spokeswoman Kelly Burkholder said.
"To date, only Hand Middle School's name has changed, but the committee will review all school names," she said.
District guidelines say schools may be named for "distinguished persons," with "strong consideration" given to women and minorities.
State regulations require that name changes be submitted to the Department of Education by the end of July to take effect the next school year.