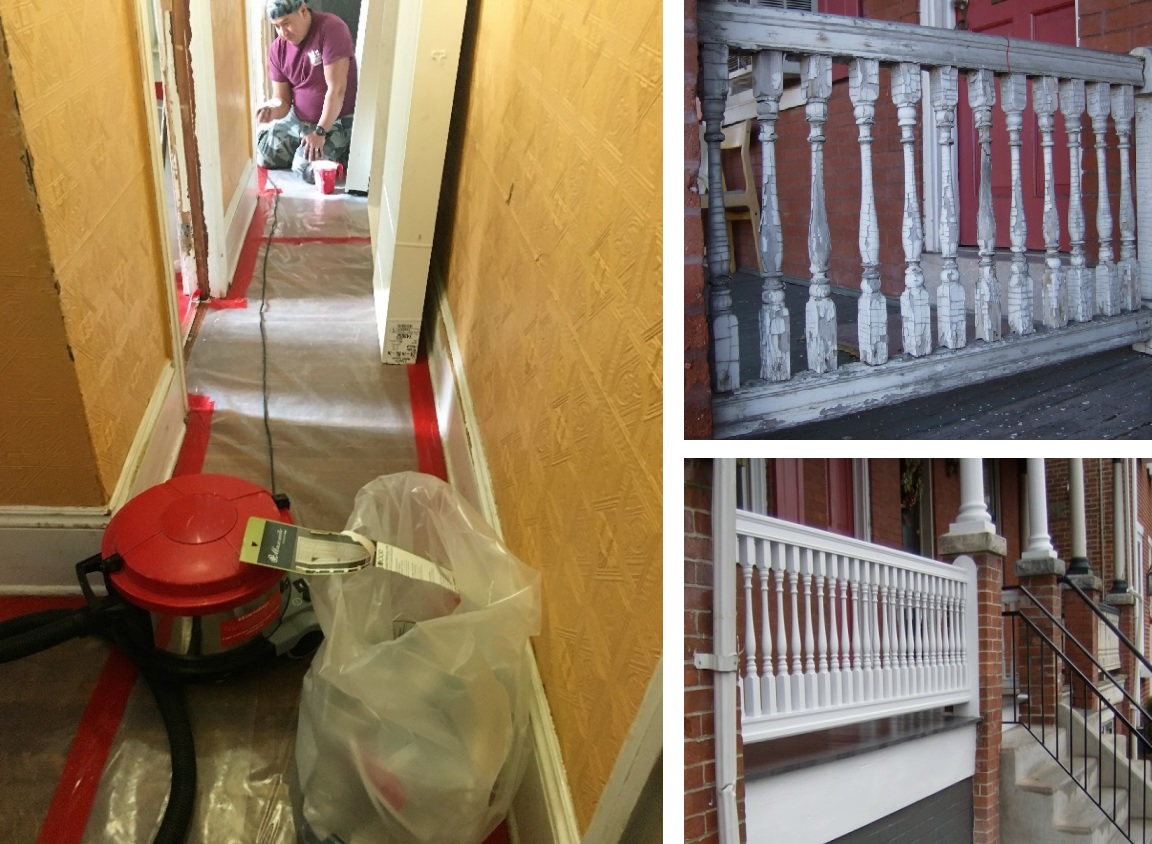 Lancaster's City Hall is seeking to significantly broaden the scope of its regulatory authority to limit lead contamination hazards.
Under a framework proposed to City Council on Tuesday, all housing units built before 1978 would have to obtain lead-safe certification in order to be rented. At present, the requirement applies only to units where children age 6 or under live or frequently visit.
Day care centers would have to obtain lead-safe certification, as would properties owned by the Lancaster City Housing Authority.
The city would be authorized to order an inspection of any property where a child was found to have elevated blood lead levels, and its health officers would be authorized to condemn properties where lead contamination is found as unsafe for children under 6.
"These are significant legislative changes," Rebecca Geiser, deputy director of the city's Community Planning & Economic Development department, said during a preliminary presentation she and the department's director, Chris Delfs, made to City Council on Tuesday evening.
At present, landlords have to renew their rental licenses annually. That would be changed to every two years, while routine rental inspections, which now take place once every four years, would occur once every 2 to 6 years, based on a property's history of violations.
Geiser and Delfs said they expect those changes, along with some other efficiency initiatives, to largely offset the additional costs and work load their staff will incur from broadening the lead-safe requirements.
The two said they want the proposed regulations to be vetted in a transparent, public process. They plan to publicize them this month and next, in order to gather feedback from landlords, tenants and other stakeholders prior to introducing draft legislation in November for City Council to consider.
If approved at council's Nov. 23 meeting, the lead-safe requirements would take effect in 2023, giving property owners all of 2022 to obtain certification.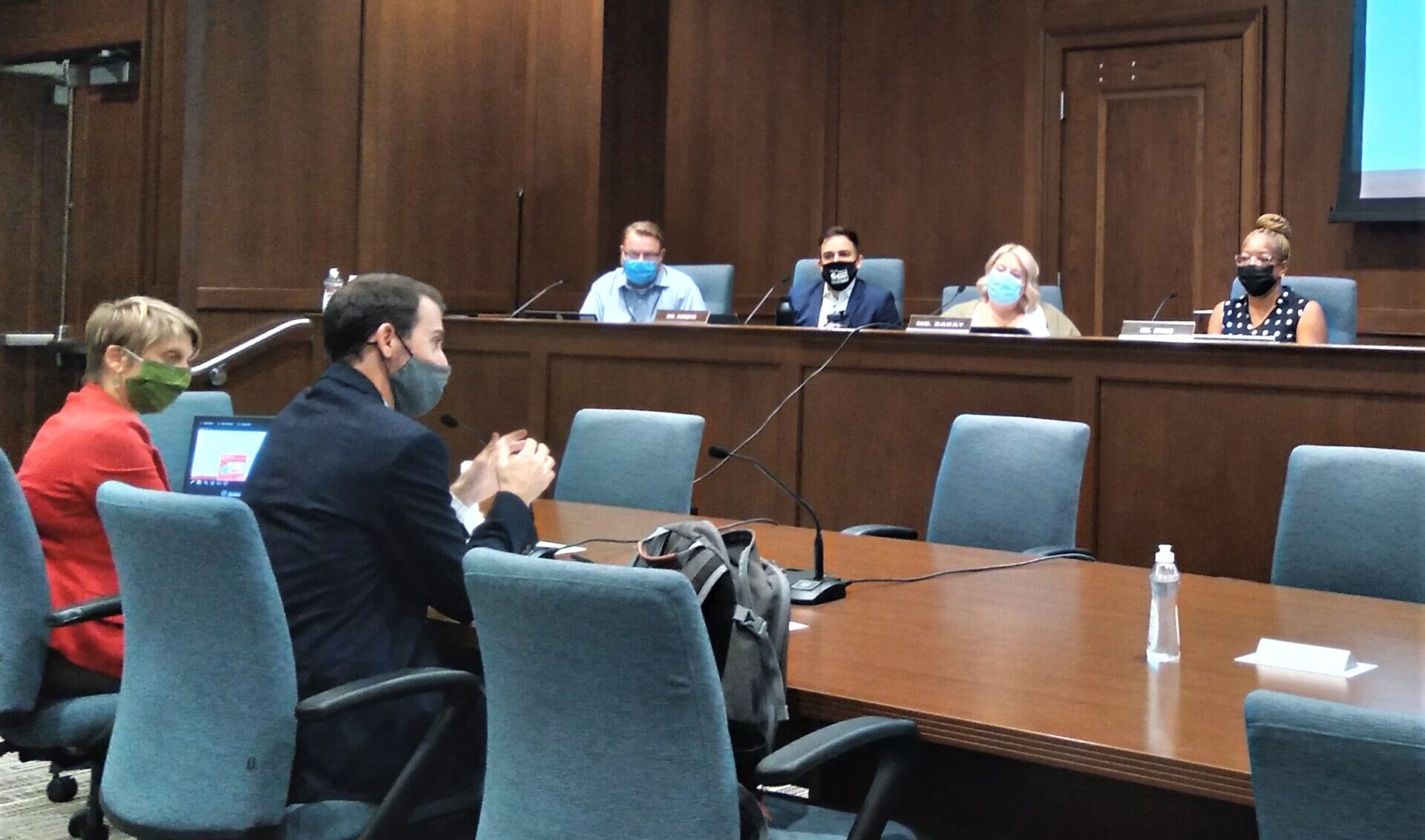 A hazardous substance
Public health experts consider lead poisoning a major risk factor for pregnant women and small children. Even trace amounts of lead in a child's bloodstream can cause serious problems, including lower IQ, behavioral problems and anemia. The effects are lifelong and irreversible.
The concern is especially acute in Lancaster due to its aging housing stock. According to Census data, nearly 90% of city housing units were built before 1978, the year lead paint was outlawed nationwide.
In 2019, 94 Lancaster city children were diagnosed with elevated blood lead levels, according to the state Department of Health. Health experts believe that's an undercount, because many children are never tested.
Under the city's current ordinance, 1,500 city properties are home to families with children age 6 or under and must be certified lead-free, Geiser said. That number would increase more than sevenfold under the proposed amendments, as there are about 10,700 rental units that predate 1978.
The requirement would not, however, extend to the 43% of households who live in owner-occupied housing. The city's regulatory authority does not extend that far, Geiser said.
In 2017, when the city's existing ordinance was being debated, landlords warned that lead hazard remediation is expensive, and that they would have no choice but to pass the cost on to tenants.
Today, however, city property owners have two major pools of money available to underwrite remediation. In 2019, Lancaster received a $9.1 million federal grant to fund a lead hazard control program in the city's southeast and southwest. Then, last month, Penn Medicine Lancaster General Health announced "Lead Free Families," a $50 million initiative that aims to remediate at least 2,800 residential units countywide over the next decade.
Both programs are open to rental and owner-occupied properties, subject to income restrictions. In the case of rentals, landlords must pay 10% of remediation costs. Both programs have funds available to relocate families to hotels during remediation when necessary.
"Our Lead Free Families initiative will work side-by-side with the city's Lead-Safe Lancaster to ensure that all families who are high-risk of lead poisoning get the resources they need," said Alice Yoder, executive director of LG Health's Community Health programs.
"Penn Medicine Lancaster General Health has the capacity to meet the demand and to work with the city on this important issue," Yoder said. "With a focus on rental properties, and ensuring we have the processes in place to help remediate lead exposure, we are one step closer to the end goal of ensuring that every child lives lead free."
Balancing incentives
Noah Miller, a city entrepreneur and landlord, said he likes the idea of extending the lead-safe requirements: In his view, the current ordinance gives landlords an incentive to avoid renting to families with small children. But many landlords, he said, will be reluctant to participate in the city's lead hazard control program because of the compliance burden, which includes accepting a 3-year lien on the remediated property to ensure it remains lead-safe.
So far, the city's program has completed 36 houses, with more than 24 more in progress. Landlords come out winners, program manager Darren Parmer told LNP in a recent article: "We're literally putting equity into the property and make them safe at the same time."
Lead remediation contractors and inspectors must be certified and are subject to federal standards. Nevertheless, Gary E. Brown, a health coach and advocate for children's wellbeing, said he's concerned remediation is being done on the cheap — for example, by painting over surfaces, leaving the original hazard in place — or not at all in the case of houses flipped and sold to owner-occupants.
He would like to see the city take control of the process, issuing its own request for proposals and contracting with a large company that can ensure that remediation is done properly.
'Making our mark'
At Tuesday's meeting, City Council members warmly endorsed the goal of reducing lead hazards and protecting children. They raised questions about whether the tighter rules would lead to more families losing their homes; whether more testing of children is needed; and how the city plans to inform property owners.
Blood testing plays a limited role, Sorace said, because hazards need to be abated before a child is identified with high blood lead levels. As for family displacement, the availability of hotel funds should minimize that, as should the city's recent hiring of a health and housing case manager.
Delfs pledged the city would do everything it can to communicate its plans "in a way that's consistent and reaches as many people as possible.
"This is where we are making our mark," Sorace said. "... We feel like this is a once-in-a-generation opportunity to make something right that we've known about for more than 50 years."