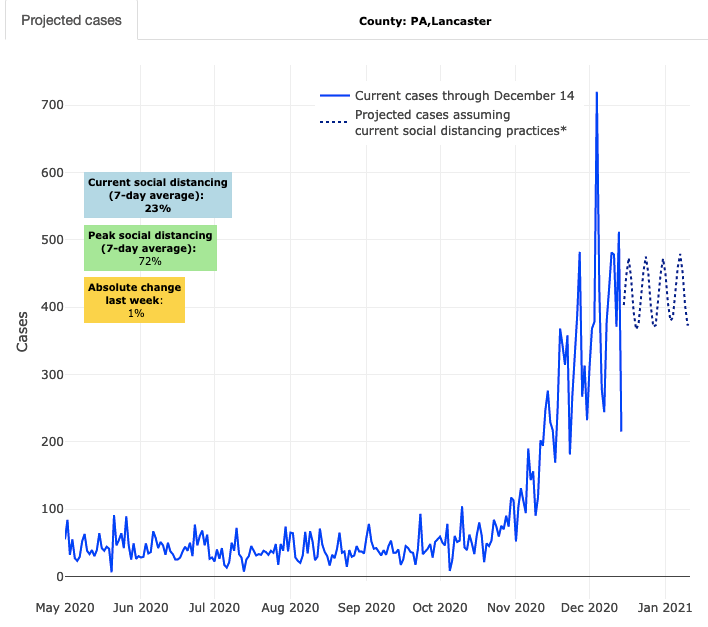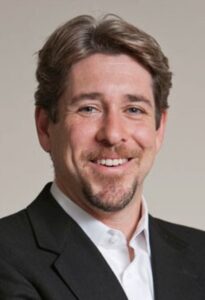 The surge of coronavirus cases in Lancaster County is showing signs of slowing, according to new projections.
However, health researchers want to see rates drop, not just level off, and they warn that the Christmas holiday could send the trend upward again.
Related: County's first Covid-19 vaccine doses expected by Friday a.m.
"We will know by the first week in January whether continued growth is possible," Dr. David Rubin, director of PolicyLab at the Children's Hospital of Philadelphia, said in an email.
PolicyLab has been tracking the coronavirus pandemic and forecasting trends using a model that incorporates social distancing and weather patterns.
Its latest forecast for Lancaster County, released Wednesday, shows cases remaining in a band between the high 300s and high 400s per 100,000 through the end of December into January 2021.
That's a shift from last week's projection, which showed cases rapidly climbing above 600 per 100,000.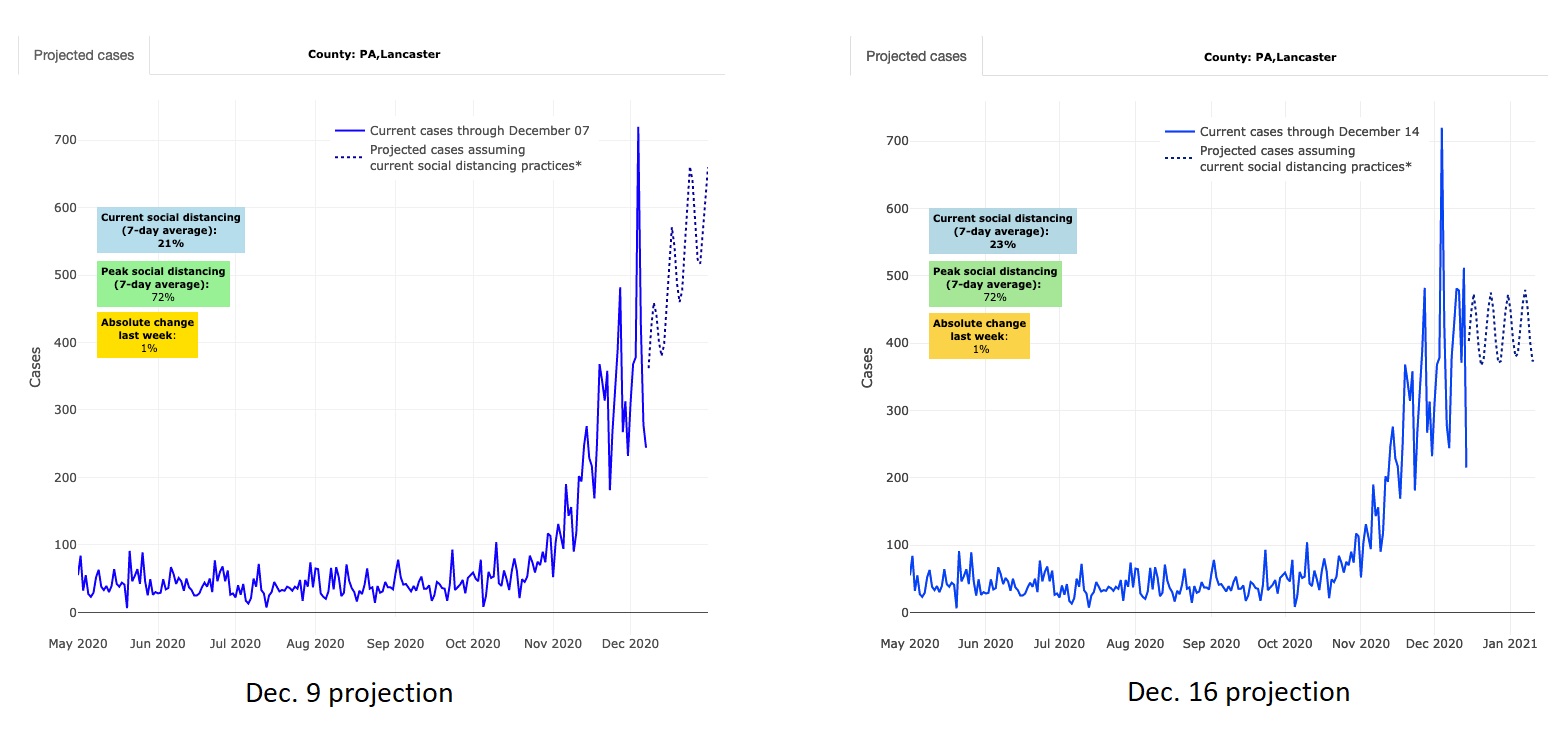 There are several reasons for that, Rubin said. First, Pennsylvania's overall rate of case growth has slowed, as has its test positivity rate. In addition, he said, a variable has been added to the model that uses data from other areas where cases have peaked to better predict when maximums will occur.
The unanswered question is what will happen over Christmas, Rubin said. To head off a further surge, officials and health professionals have been urging people for weeks to avoid gatherings outside their immediate household, and make plans instead to connect with family and friends online.
"Stay at home unless you have to go out," state Health Secretary Dr. Rachel Levine said during an online media briefing Thursday.
Even if much of Pennsylvania, including Lancaster County, is nearing its peak, "those peaks are at very high incidence," Rubin said.
Slower increases
Lancaster County recorded 1,901 new Covid-19 cases from Sunday through Thursday. That's 91 cases more than last week — but last week's cases rose by 209 compared with the same period the week before, suggesting the rise could indeed be slowing.
Inpatient numbers appear to be leveling off as well. Lancaster General Hospital reported 110 Covid-19 inpatients Thursday, slightly off its record of 112, set a week ago on Dec. 10. WellSpan Ephrata Hospital reported 30 inpatients as of Wednesday, down by 13 from its record of 43, also from Dec. 10.
From Dec. 1 to Dec. 16, the county coroner recorded 117 deaths from Covid-19. That makes December the second deadliest month for the disease to date, and puts Lancaster County on track to surpass April, when there were 183 coronavirus fatalities here.
This week, the first health care workers in Pennsylvania began receiving doses of the Pfizer Covid-19 vaccine. Vaccinations at nursing homes is planned to begin Dec. 28, Levine said.
It will be months, though, before vaccines can be made available to the general public. In the meantime, Pennsylvania's health care system remains severely stressed, with many hospitals running out of ICU beds.
That's why it's more important than ever to follow the guidelines health professionals have been recommending for months, Levine said.