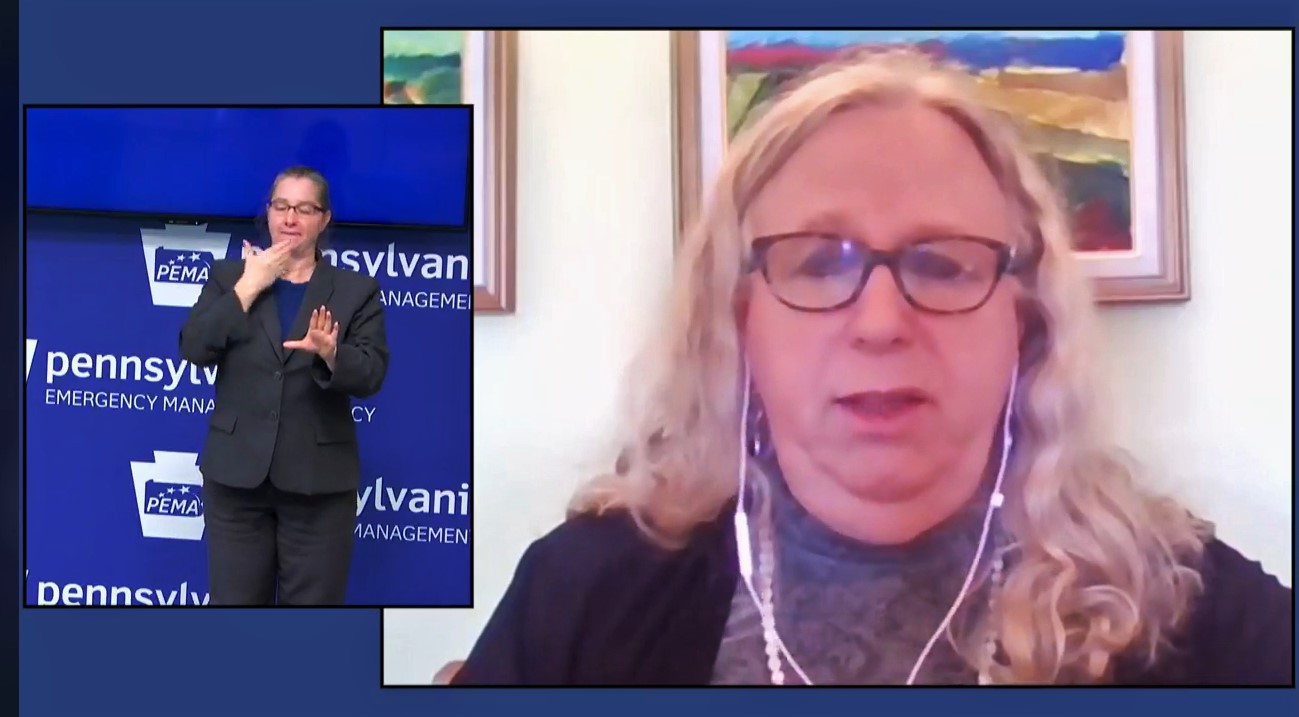 The Covid-19 vaccine should arrive in Lancaster County by Friday morning, according to Health Secretary Dr. Rachel Levine.
So far, 16 hospitals in Pennsylvania have received their first shipment of the Pfizer vaccine, and as of noon they had administered 1,205 doses, Levine said during a virtual news briefing Thursday.
The remaining 71 facilities targeted for shipments — a number that includes Lancaster General Hospital, WellSpan Ephrata Community Hospital and UPMC Pinnacle Lititz Hospital — should receive them within the next 24 hours, the health secretary said.
The vaccine is being distributed in trays of 975 doses. Pennsylvania's initial allotment was 100 trays, or 97,500 doses.
The numbers exclude Philadelphia, which is receiving vaccine shipments separately.
It appears some vials contain enough vaccine for a sixth or seventh dose. That's good news, Levine said: It means more people can be vaccinated.
Heath care workers at high risk for Covid-19 exposure are receiving the first doses. As more vaccine becomes available, more hospital workers will be inoculated along with staff and patients in congregate settings such as nursing homes.
Nursing home vaccinations are slated to begin Monday, Dec. 28, Levine said.
"Things are moving smoothly," the health secretary said, and this week's snowstorm did not disrupt distribution.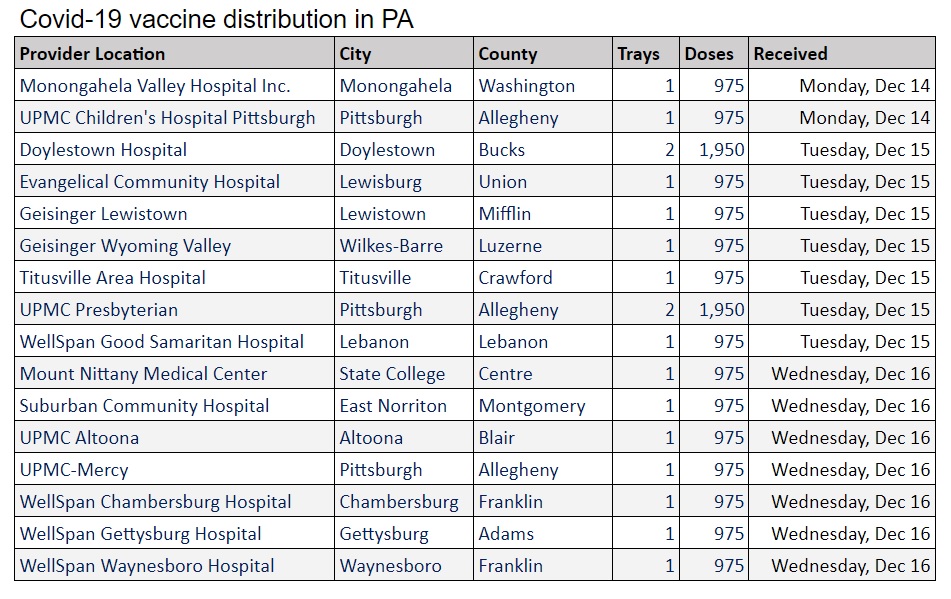 Another piece of good news: A second vaccine, developed by Moderna, appears to be on the verge of federal approval. It does not require the extreme cold storage that the Pfizer vaccine does, which will make it easier to distribute to rural health care facilities.
Still, the rollout has only begun, and it will be months before the general public can begin getting the shots, Levine said. In the meantime, it's essential to follow the health measures that officials have been emphasizing: Wear a mask, wash your hands, practice social distancing and avoid gatherings.
Asked about restaurants defying Gov. Tom Wolf's order against in-person dining, Levine said they're putting their staff, customers and the broader community at risk. The evidence that restaurant settings are sources of community spread is "robust," she said.
Levine said that rather than getting frustrated by public resistance to following health guidance, she uses it "as further motivation to continue to try to get the message out."