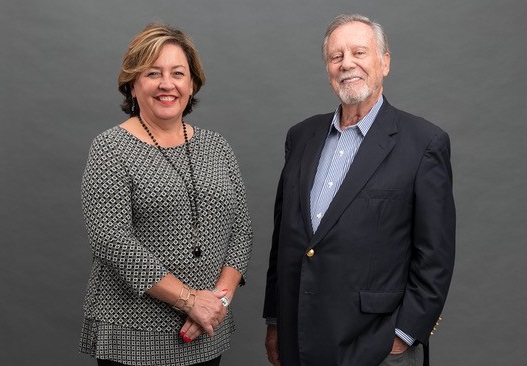 The High Foundation has established a donor-advised fund at the Lancaster County Community Foundation, endowing it with a gift of $65 million, the latter organization announced this week.
The High Foundation Fund "will allow S. Dale High and the High Family to expand their philanthropic and community legacy," the community foundation said.
The donation is the largest one-time gift in the Lancaster County Community Foundation's history and may be the largest in Lancaster County history. A review by One United Lancaster of donations over the past few years could find no examples that exceed it.
High is chairman emeritus of the High Companies, a family-owned group of businesses involved in construction, materials fabrication, real estate and related enterprises. Collectively, they have nearly 2,000 employees; in 2018, they reported more than $700 million in revenue.
He is likewise chairman of the High Foundation, founded in 1980. In 2020, it donated $3.95 million to support nonprofits involved in health, education, community development, culture and the environment. Its day-to-day operations are overseen by Executive Director Robin Stauffer.
The High Foundation and community foundation have collaborated for years. High served as a community foundation board member and chair from 2002 to 2006 and the High Foundation is a presenting sponsor of the annual Extraordinary Give.
The High Foundation supported the Lancaster Cares Covid-19 Relief Fund, established by the Community Foundation and the United Way of Lancaster County, which distributed more than $1 million in locally raised funds to community organizations coping with the pandemic.
Stauffer and the High Foundation board "will continue to play an active role and advise" on High Foundation Fund disbursements. The community foundation, which has a larger staff, said it will provide "philanthropic expertise, deep understanding of the local nonprofit landscape, and administrative and technical support."
The High Foundation Fund is under the umbrella of the community foundation's "Forever Lancaster" initiative, which allows donors to set up legacy endowments that continue beyond their lifetime.
"We are honored to be able to amplify the generosity, vision, and legacy of S. Dale High and continue to support the High Family legacy," said Sam Bressi, the community foundation's CEO. "This new connection creates a transformational opportunity for Lancaster County and will stand as an enduring example of long-term commitment to our community for generations."