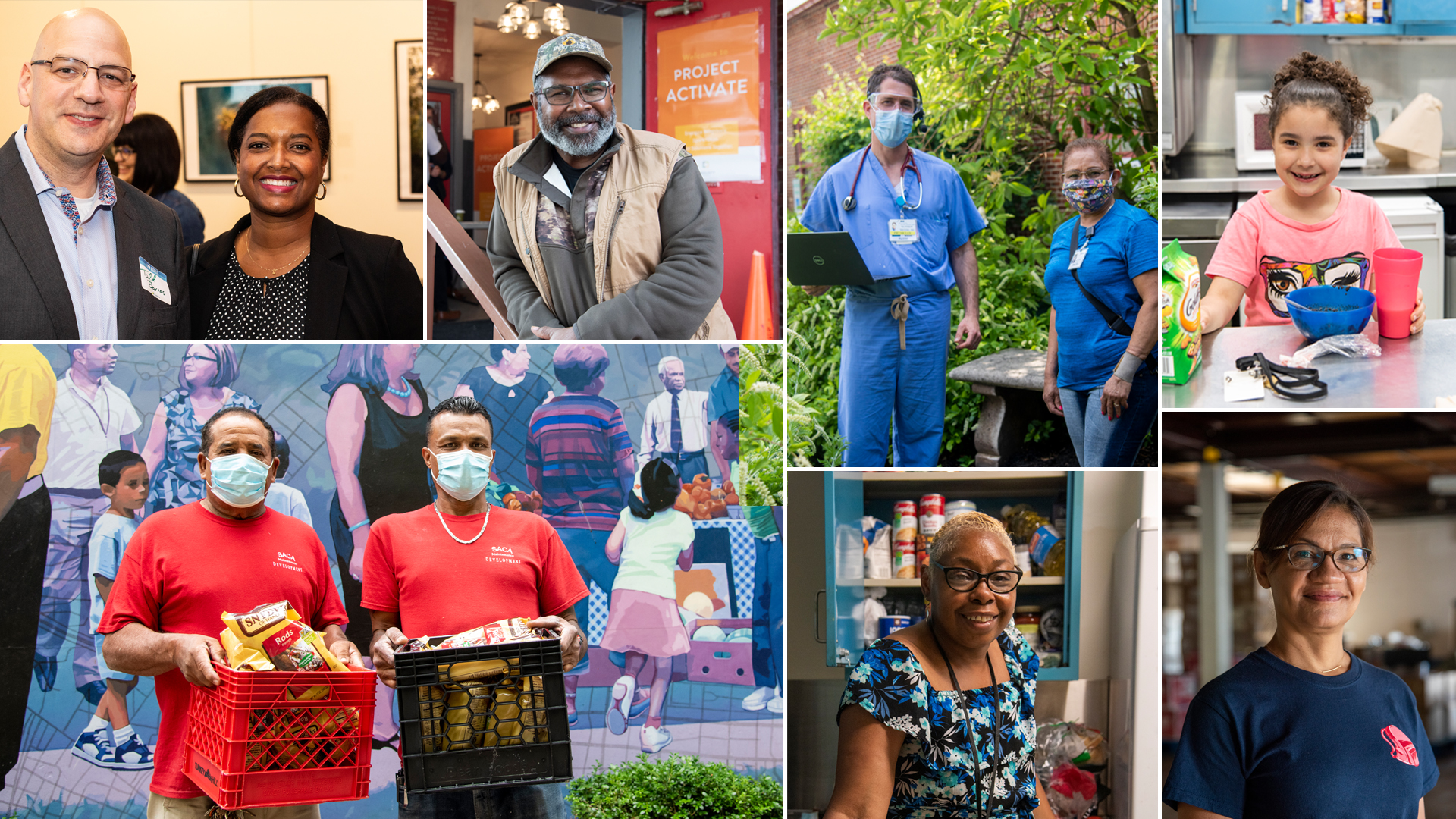 (Editor's Note: This article, the first in One United Lancaster's "Responding to Covid" series, is based on a joint interview with Sam Bressi, president and CEO of the Lancaster County Community Foundation, and Dave Koser, the foundation's director of programs; and a separate one with Kevin Ressler, President and CEO of the United Way of Lancaster County. Their responses have been edited for length and clarity.)
When the Lancaster County Community Foundation shut down its offices in March 2020 due to the coronavirus pandemic, Sam Bressi was the last person to leave the premises.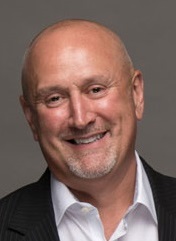 Bressi: I remember thinking, "Maybe I should put a sign on the door. We might be closed up for two or three weeks." So I went back in and printed a sign and hung the sign on the door. The sign is still hanging.
Koser was already broaching the idea of having the foundation set up a Covid-19 relief fund. Dubbed the Lancaster Cares fund, the initiative would raise more than $1 million. It was modeled on Family Aid, a program the foundation developed in the wake of the 2008 financial crisis to support nonprofits providing food, housing and heating assistance to the community. 
Bressi: The whole concept was, how do we turn donated dollars into immediate assistance for people who are really stretched? We talk about people living "paycheck to paycheck," but we know there are people who live "tip to tip," day to day. As soon as restaurants closed, we knew people were going to be right on the edge. So the idea was, who do we bring together and how do we get money and turn that money into support for our community?
The first thing we said was, "We don't have to go it alone.  We have other people who want to help." ... The first call we made was to Kevin, because the United Way's expertise is targeted and unique. It's at a depth we (at the foundation) don't have around the basic needs that we were going to be working on.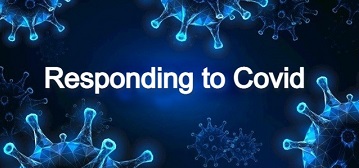 Ressler: We were grateful to be part of the conversation. ... Partnering with an agency like the Community Foundation and their resources allowed us to lean into what we do well, which is partner with and fund a variety of organizations who are willing to step into a space and be innovative and solve critical problems. ...
Sam had reached out really early. He and Dave had this idea about working together to raise money, and then we would help distribute it. This was about realizing that the early government support and funding was going to go to for-profit businesses. This often happens. The nonprofit sector doesn't get looked at as a business. It gets cut out. But we were going to be needed more than ever to hold up the world as it fell apart.
Koser: We decided to pull together a steering committee. We were able to pull folks in from Tabor, Community Action Partnership, the city of Lancaster and the county. We also pulled in Mental Health America, Lanc Co MyHome, the Central Pennsylvania Food Bank. ...
It started out as a weekly meeting, then it evolved into twice a month and now it's a monthly meeting. Everybody is committed to collaborating.
In 2015, the United Way had begun using a "Collective Impact" model, under which grants are made, not to individual nonprofits, but to partnerships organized around a set of key social priorities. That approach proved invaluable when the pandemic came, Ressler said.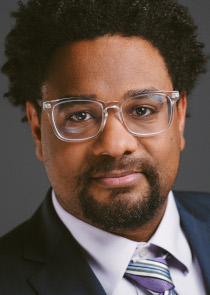 Ressler: What we were able to do was to fire up the engine that had been built for Collective Impact to support the community efficiently and effectively  in a time of crisis, which we would not have been able to do had we not spent five years developing and improving the Collective Impact process.
Koser: Out of the gate, we knew food was going to be an issue. We knew the Central Pennsylvania Food Bank was doing great work, and they were connected to 38 agencies within the county who were delivering food at a hyperlocal level. So it made sense for us to give $80,000 right out of the gate. And we were able to grant $80,000 to Lanc Co MyHome as well.
Besides grants in the core areas of food security and housing access, the foundation and United Way set up a third category: "Emerging Needs."
Koser: We were smart enough to know that we didn't know everything. So we wrote that into the opportunity that we gave to apply for grant funding. It can be food, it can be shelter, but it can also be other emerging needs that you're seeing. ...
We were able to fund more than 100 organizations, with grants of up to $10,000, to do all kinds of things. A lot of it did center around food and housing; but then we were also seeing other things. Like child care, needs related to schools being shut down.
Bressi: We took it really seriously. Our board made a commitment. ... I feel good about every dollar that was invested.
Meanwhile, the United Way was taking steps to address a critical need in education. And it was scaling up its 211 referral service. 
Ressler: It was clear from the get-go that issues around child care and education were going to be a serious concern. ... We knew there were families who didn't have computing devices and would not be able to participate in online summer programming without a computer. So we raised money to buy computers and partnered with The Steinman Foundation to buy more computers; and we partnered with Bell Xcel to provide an online education opportunity.
The second thing was connectivity — looking at 211 and trying to build that up. People needed help who never needed help before and had no idea where to go. We did everything we could to build it up. The truth is, the phone number continues to get slammed, because the need continues to be so great.
In time, local support efforts were supplemented by millions of dollars in federal aid with the passage of the $2.2 trillion CARES Act and its successors.
Koser: Government money and the power that it brings is a real thing. We're obviously seeing the impact of that. But for us, we need to continue to be smart and strategic about how we do our grantmaking, because we can have a lot of impact with the way we invest our dollars, and we have had a lot of impact.
Bressi: The last thing we wanted to do was dump  $20,000 into a pool where there's already $2 million. The steering committee really helped us target where the gaps were, where people were falling through the gaps and where we could come in and help. That was their goal all year, and they did a fantastic job.
Koser: There are no immediate plans to unleash "Lancaster Cares 2.0" at this point. If we see a need to do that (later), we will.  But the fact the steering committee is still willing to meet and discuss issues, to talk about how we can do things better, I think that is powerful. That's a model we have to keep looking at in the future.
Ressler: Hope is on the horizon, but it's not the only thing. We need to be mindful, patient and vigilant moving forward, because we're not out of the woods.
Bressi: This was the most inequitable crisis we've ever faced. Dave and I, we worked from home. It was a challenge, but we weren't financially pinched. Other people lost everything. Industries shut down.  So I think those who felt they were on the plus side of that (divide) felt — call it an obligation, but I think there was a lot of joy in the fact that they could lend a hand to people who were really feeling the pinch.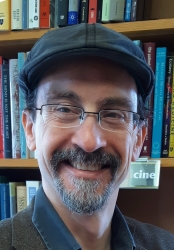 Latest posts by Tim Stuhldreher
(see all)