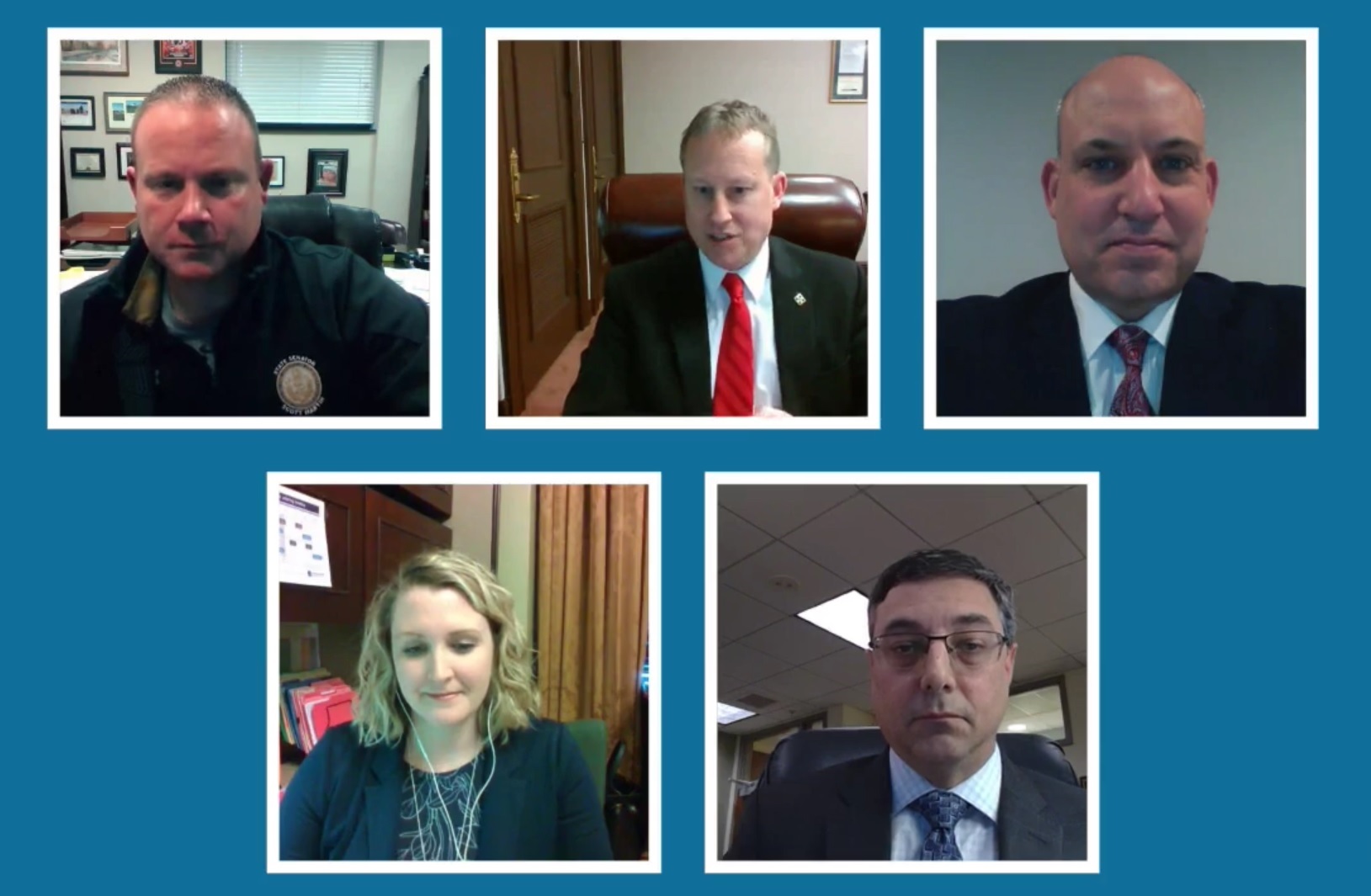 Well over 100 people tuned in to an online town hall Tuesday evening to learn about Lancaster County's Covid-19 vaccination strategy and the community vaccination center that is its centerpiece.
Related: Aument says teachers will get J&J vaccine, but won't be added to Phase 1A
The county's community vaccination center is being set up at the former Bon-Ton store at Park City Center. It is to open on a pilot basis next week and scale up thereafter. It's set up to handle 600 vaccinations per hour from 8 a.m. to 6 p.m., or 6,000 vaccinations a day, seven days a week. Red Rose Transit Authority has plans to offer free transportation to individuals who can't get there on their own.
Tuesday's event was convened by Lancaster County's two state senators, Ryan Aument and Scott Martin. They fielded questions about the center along with county Commissioner Ray D'Agostino, chief clinical officer of Penn Medicine Lancaster General Health Dr. Michael Ripchinski, and Joan Bradbury, executive director of the state Senate Health & Human Services Committee.
The following is based on those exchanges.
How can people sign up for vaccination?
When the center is operational, there will be a signup portal at VaccinateLancaster.org. There will also be a call center for people without online access. The phone number has not yet been released.
Will vaccinations at the center be limited to eligible Lancaster County residents?
During signup, people will answer questions about their residency, age and other qualifying details. That information will be validated during check-in at the site, Ripchinski said.
What will the vaccination process look like for patients?
Traffic is expected to be heavy, so there will be individuals handling traffic control in the parking lot. When you enter the center, you'll sign in, then you'll be directed to a section or "pod" of about 20 chairs, where you'll take a seat. That's where you'll fill out your consent paperwork. A vaccinator will then give you your shot. You'll be asked to wait about 15 minutes as a precaution in case of any immediate adverse effects (which are very rare). You'll then leave through the same doors you entered.
Will there be a choice of vaccine?
All three vaccines are extremely effective, Ripchinski. Based on that, and on the need to vaccinate people as quickly and efficiently as possible with limited supplies, patients will not be given options, and will receive whatever is available, he said.
Will people be required to get the vaccine?
Officials strongly recommend the vaccine, and are working hard to make sure everyone who want one can get it, the panelists said. However, there is no intent to force a vaccine on anyone who doesn't want one, they said.
If someone got Covid-19 and recovered, do they need the vaccine?
Reinfection is possible, so yes, vaccination would be recommended, Ripchinski said.
Could someone who just got vaccinated pose an infection risk to others?
Absolutely not, Ripchinski said. None of the three vaccines contain the Covid-19 virus. Rather, they contain instructions, coded in either RNA or DNA, that teach the body to make a harmless piece of the virus' spike protein. That in turn triggers an immune response, creating antibodies that will block Covid-19 infection.
Watch: Town Hall - Lancaster vaccination plan