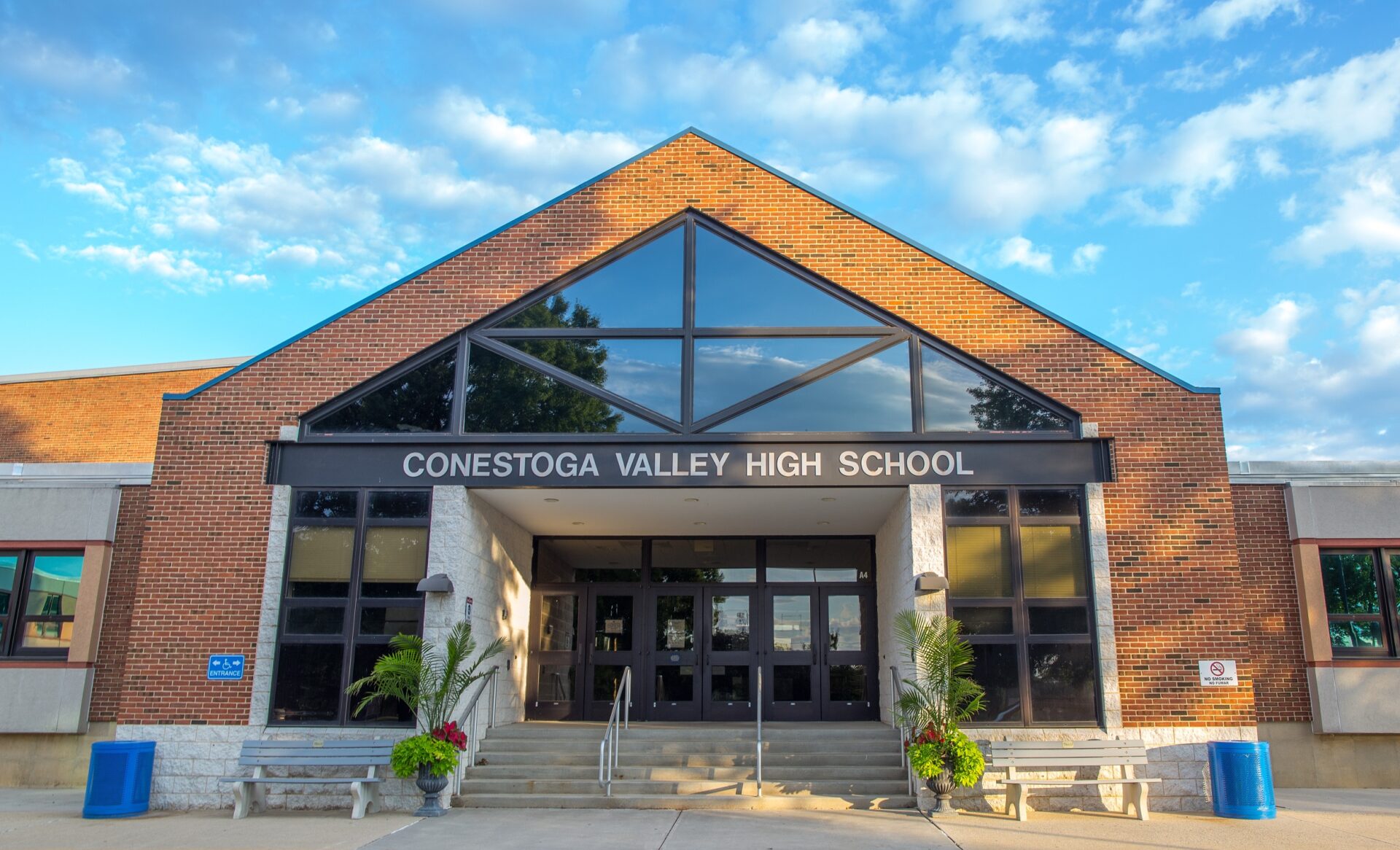 Several Lancaster County school districts' state funding would increase dramatically under Gov. Tom Wolf's 2021-22 budget proposal.
The governor is calling for education dollars to be allocated according to the state's Fair Funding Formula, which accounts for enrollment, student poverty, English proficiency and charter school enrollment.
Under Wolf's proposal, compared with 2019-20 and 2020-21 (state support for education did not change over the two periods), Lancaster County school districts would see funding increases ranging from 2.49% at Solanco School District to a whopping 221.45% for Conestoga Valley.
Currently, most dollars are allocated using a "hold harmless" system that critics say fails to account for enrollment and demographic changes, allowing districts with falling populations to retain an unfair share of state dollars.
The School District of Lancaster would receive a hair under 30% more. The district has advocated for the Fair Funding Formula for years, spokesman Adam Aurand said.
The district is facing a $13 million deficit for 2021-22, he said, which will necessitate either new revenues or "significant programming cuts."
"Additional, sustainable, state funding will help us close this deficit," he said. The district needs not only to make long-term investments in education, but to remedy the academic gaps resulting from the pandemic, he said.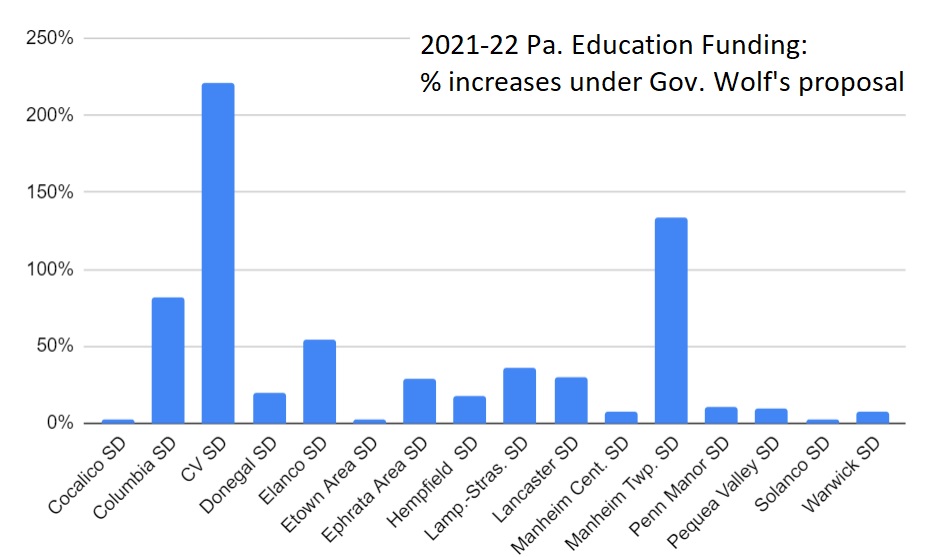 Wolf is proposing a statewide funding increase of $1.35 billion for education, about 20%. A portion would go toward ensuring no school district experienced a loss of funding; the rest would be routed through the Fair Funding initiative.
Critics say Pennsylvania underfunds K-12 education at the state level, leaving school districts to make up the difference — an impossible challenge for them, due to their widely varying resources. A lawsuit filed in 2014 to challenge the constitutionality of the state's funding practices said Pennsylvania covers only 34% of local education expenses, versus a national average of 44%.
Wolf's proposal faces strong opposition in the Republican-dominated General Assembly and is very unlikely to become law in its present form.
Information on Wolf's budget is here. District-by-district calculations of education funding are available in an Excel spreadsheet here.