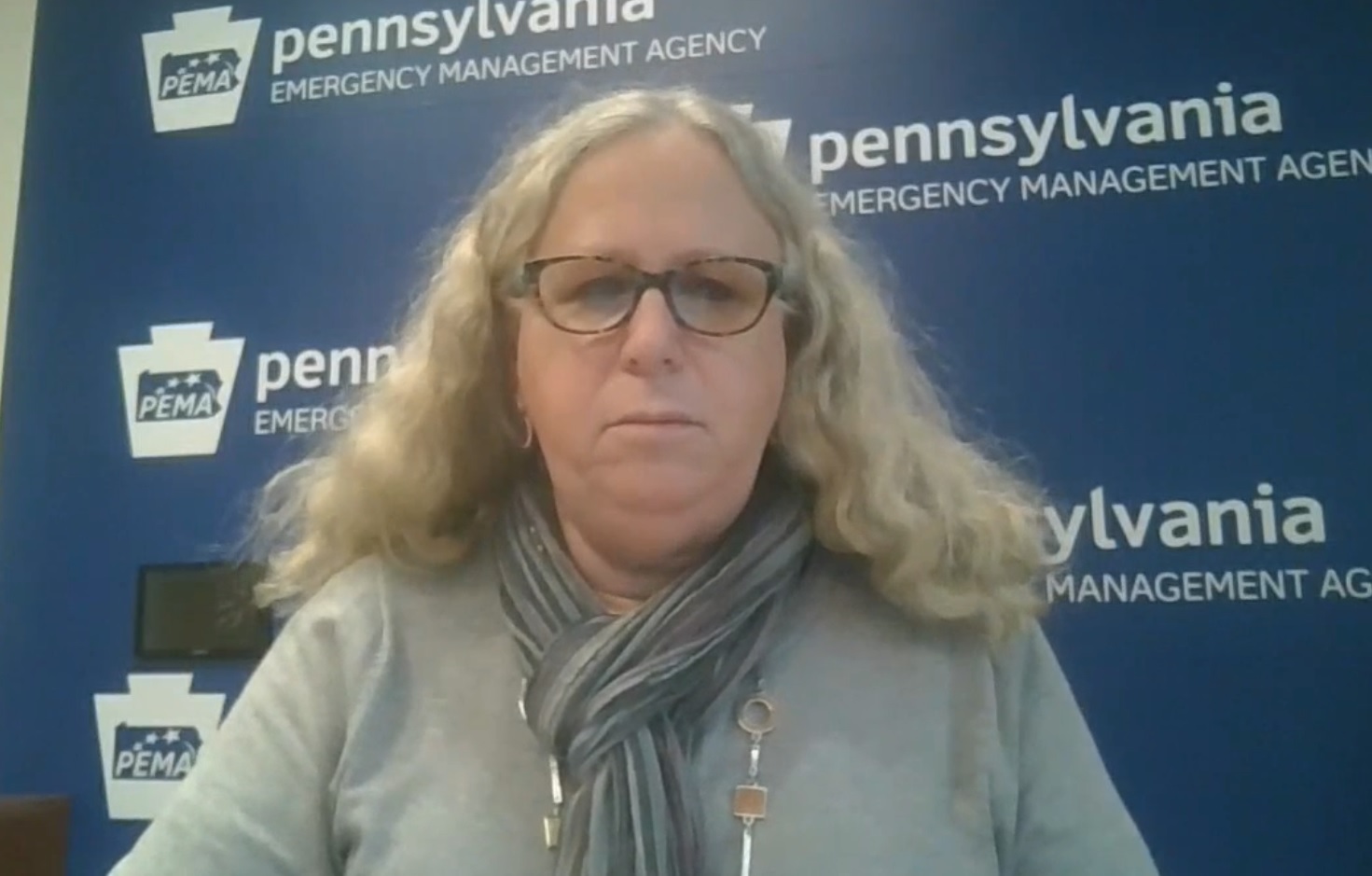 Pennsylvania will impose a stricter mask rule and new conditions on travelers entering the state in an effort to stem the fall surge in coronavirus cases.
Health Secretary Dr. Rachel Levine announced the measures in a media briefing Tuesday.
"It is our collective responsibility to protect our communities and our most vulnerable," Levine said.
Under the new Health Department orders:
Masks: Masks must be worn outdoors if individuals cannot remain at least 6 feet away from others. Indoors, masks must be worn any time individuals are with other people not from their household, even if social distancing is possible
Travel: Travelers entering Pennsylvania, or Pennsylvanians returning from another state, must have a negative Covid-19 test within 72 hours before arriving; or else quarantine for 14 days upon arrival. Individuals who commute daily across the state border for work or medical reasons are exempt.
Additionally, Levine on Tuesday issued a memorandum to hospitals calling on them to share resources and postpone elective surgeries if and when the volume of inpatient Covid-19 patients reaches or exceeds their region's capacity. Pennsylvania is projected to run out of ICU beds in December if current trends continue.
Meanwhile, the state Health and Education departments issued guidance for colleges and universities to implement robust ongoing Covid-19 testing, including testing all students at the start of each term and after breaks.
Levine made it clear the success of the new measures will depend largely on voluntary cooperation by individuals, businesses and so on. The state, for example, does not plan to begin screening deplaning passengers at airports or vehicles crossing state lines.
The secretary acknowledged there is public opposition to public health measures. Still, "with freedom comes responsibility," Levine said, and how Pennsylvania weathers the pandemic "is actually going to come down to the actions of every single Pennsylvanian."
Levine reiterated that the state does not intend to return to the red/yellow/green lockdown and reopening scheme it deployed this spring.
Coronavirus is spreading rapidly throughout the United States, including Pennsylvania. The state reported 5,900 new cases since Monday, a new record. There are 2,575 Covid-19 inpatients in Pennsylvania hospitals, of whom 558 are in intensive care. (One United Lancaster is tracking the daily data on its Statistics page.)
Lancaster County reported 169 new cases Tuesday. The county has at least 76 Covid-19 inpatients.
By the numbers: Covid-19 in Lancaster County
New cases (Monday, Nov. 16): 217
7-day incidence: 203.8 cases per 100,000 pop.
Test positivity: 9.1%
Inpatients:

Lancaster General Hospital: 63
WellSpan Ephrata Hospital: 17

(Sources: Pa. Dept. of Health; hospital dashboards)