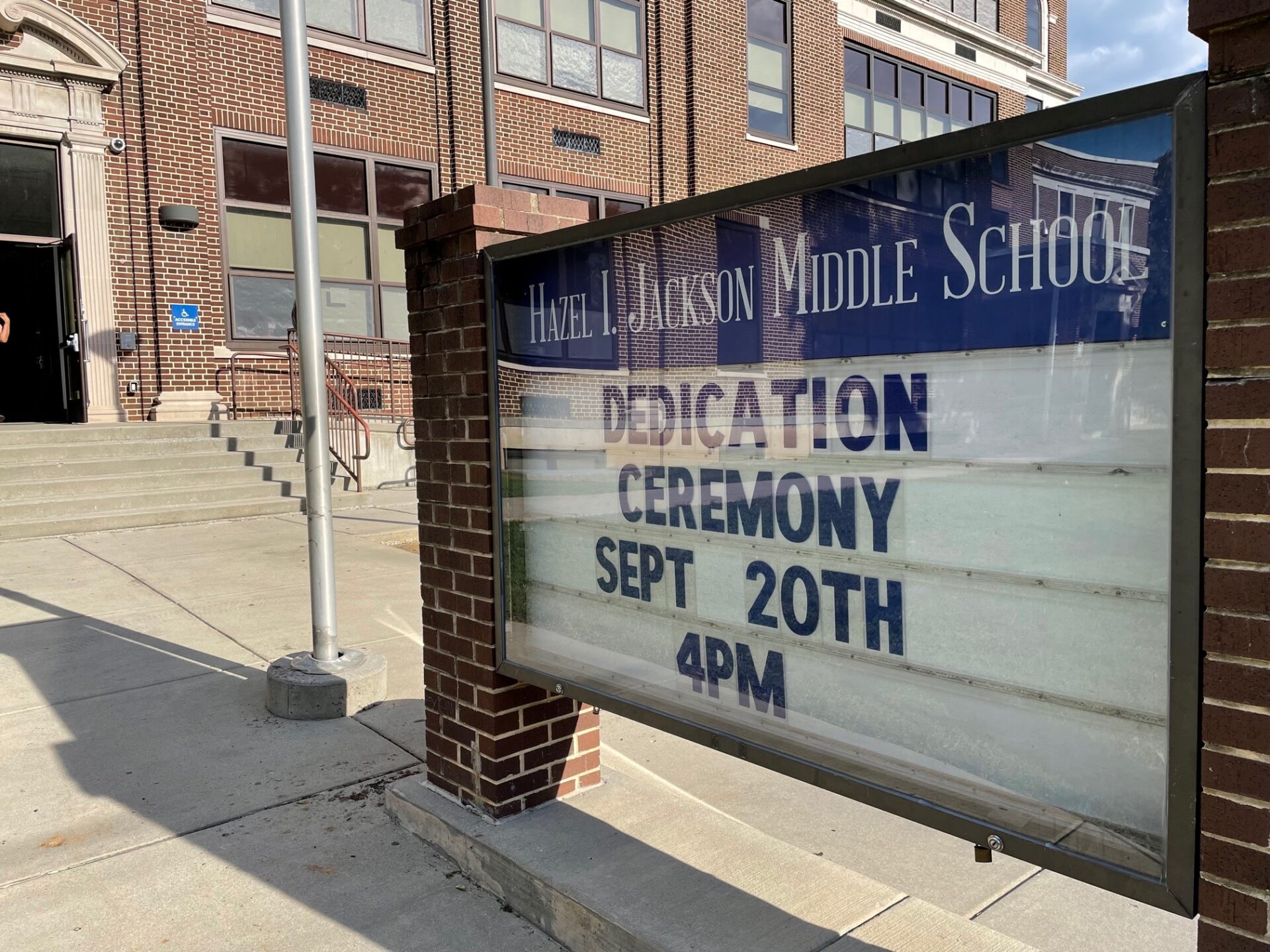 The newly renamed Hazel I. Jackson Middle School in the School District of Lancaster was  dedicated on Monday, Sept. 20, the 95th birthday of the admired Lancaster educator who passed away in 2014.
Jackson was the first Black woman to teach in the School District of Lancaster and was the first Black professor at Millersville University.
The ceremony included an original poem recited by poet Arthur Brinson and comments from school officials and Jackson's daughter, Cheryl Holland-Jones.
"It's huge that this is happening to our family," Holland-Jones told One United Lancaster. "What an honor to have a school renamed after you. It's such an honor and she is very deserving of this."
Jackson's granddaughter and Holland-Jones' daughter, Amber Holland said, "She was the type of person that, no matter who she met, she always found a friend. To understand the legacy my grandmother has left behind has been amazing."
Jackson was a notable community leader, serving on boards including the Lancaster branch of the NAACP and the United Way of Lancaster County.
"We feel that all the things she did to build up to get to this point, this is a wonderful legacy to leave behind," Holland-Jones said.