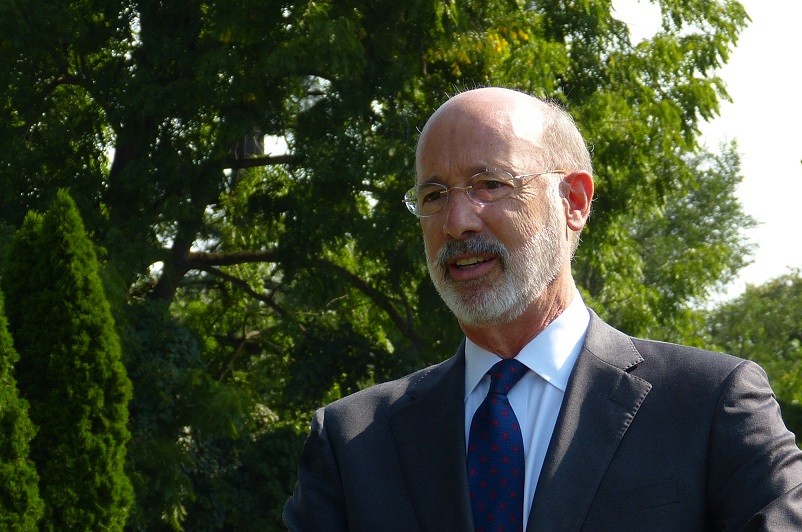 Gov. Tom Wolf has given property owners and tenants more time to apply for CARES Act assistance from Pennsylvania's mortgage and rental relief programs.
The state law authorizing both programs set an application deadline of Sept. 30. On Monday, however, Wolf issued an emergency order suspending that deadline.
His action allows applications to be submitted for 30 more days, through Nov. 4.
The programs provide grants to renters and mortgage holders whose Covid-19-related income losses leave them unable to make their housing payments.
The Lancaster County Redevelopment Authority oversees the initiatives locally. It had received more than 500 Rental Relief applications as of the deadline, Deputy Executive Director Justin Eby said. The number is now close to 600, he said.
As of Sept. 28, the state had approved 140 Lancaster County households for rent assistance totaling $360,000, Eby said. That figure includes more than $30,000 in supplementary county funding, which is being used to offset the state's low cap for assistance and make the program more attractive to landlords.
At the state level, the programs are overseen by the Pennsylvania Housing Finance Agency. Executive director Robin Wiessman said the agency was able to relaunch the programs "immediately" upon notification of the Wolf's order.
The agency will continue processing applications submitted before Sept. 30, while adding new applications to the pool.
"We appreciate the extra time," Wiessmann, said.
Eby said local officials are still hoping the legislature will enact additional changes to make Rental Relief more user-friendly, including raising the cap on assistance and allowing renters to apply before they are in arrears.
Legislation authorizing those changes is pending. A vote was expected last week, but was canceled after a lawmaker tested positive for Covid-19.
There was no immediate reaction from Republican legislative leaders to Wolf's action. During the pandemic, they have frequently accused the Democratic governor of exceeding his authority and ruling by fiat.