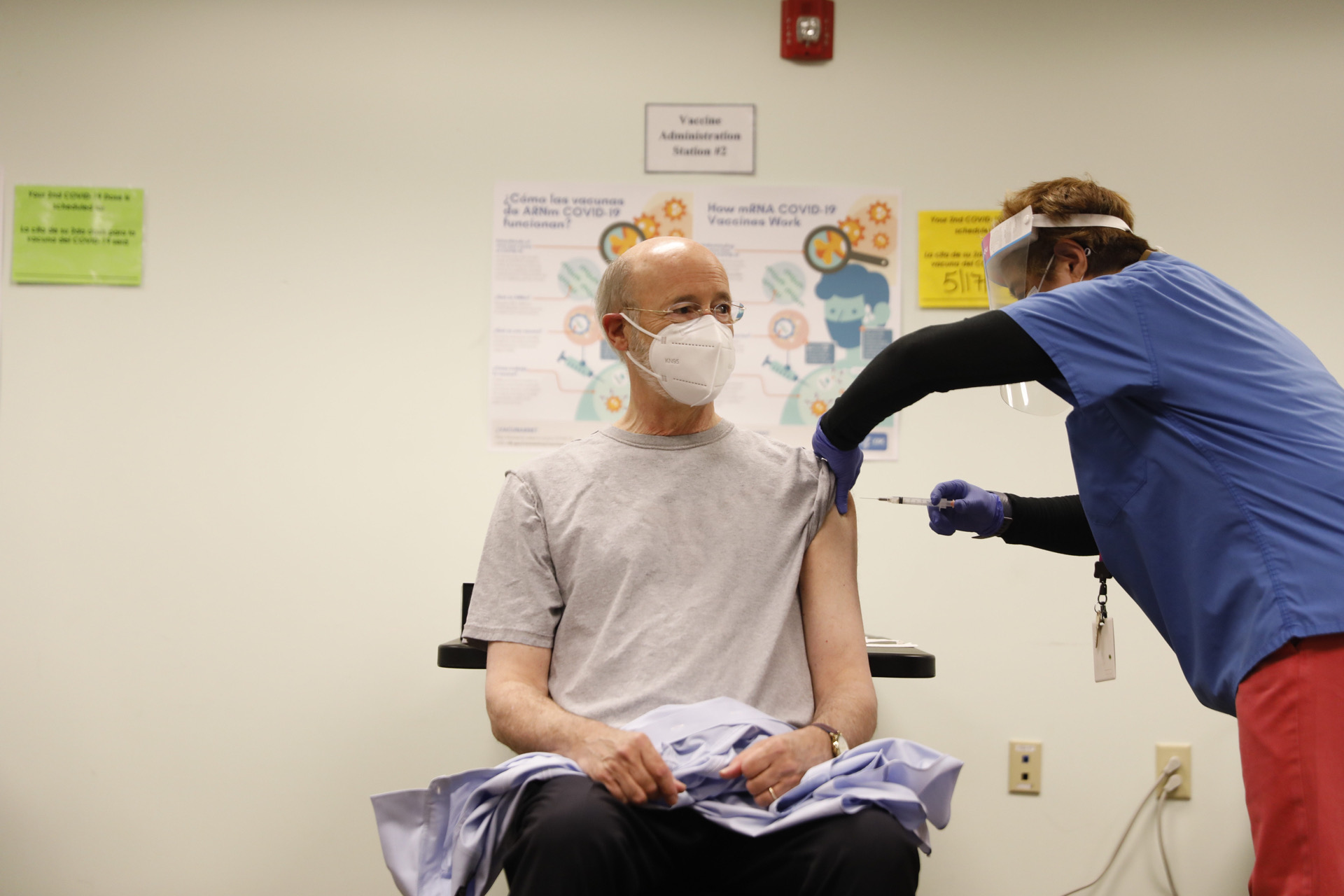 Gov. Tom Wolf received his first Covid-19 vaccine shot in York on Monday morning.
Wolf was administered the Moderna vaccine at Family First Health, which is a federally qualified health center. The designation refers to community-based entities that receive federal reimbursement for providing care to underserved areas and populations.
At age 72, Wolf technically has been eligible for the vaccine since January, when the state expanded Phase 1A eligibility to all seniors age 65 and up. Wolf said Monday on Twitter that he chose to wait "until ALL Pennsylvanians were eligible to be vaccinated."
Pennsylvania had planned to open vaccination today to all residents age 16 and up, but instead did so on Tuesday, April 13, nearly a week ahead of schedule.
According to the U.S. Centers for Disease Control & Prevention, 43.2% of Pennsylvanians have received their first doses, which puts Pennsylvania 10th per capita among U.S. states.
The state Health Department said 1.9 million state residents are partly vaccinated and 2.8 million are fully vaccinated. On average, more than 97,100 people a day are receiving shots.