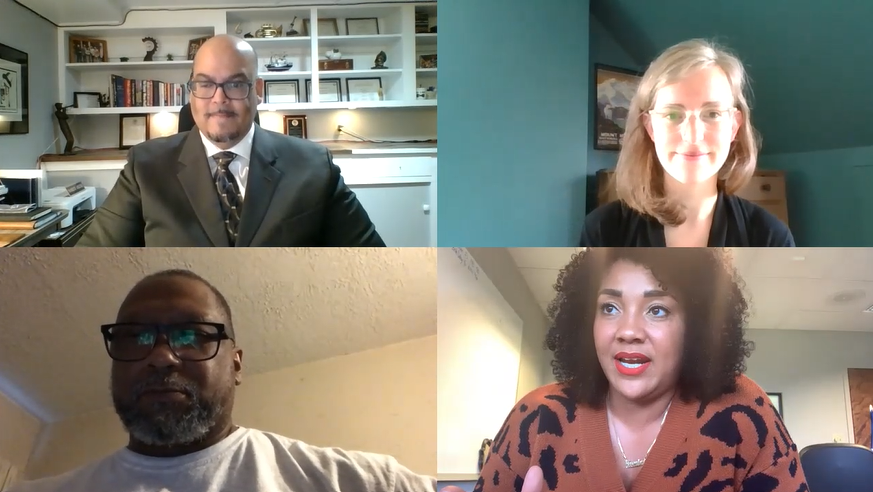 The Lancaster City Human Relations Commission has not seen an increase in housing discrimination complaints during the Covid-19 pandemic, commission member Jasmine Kraybill said.
Nevertheless, households continue to struggle due to the city's shortage of housing, especially affordable housing, she said.
Kraybill joined Adrian Garcia and Mark Rhodes, of the Pennsylvania and York City human relations commissions, respectively, at virtual Fair Housing Month Forum on Wednesday evening, hosted by Tenfold.
Lancaster's tight housing market is nothing new. A 2013 study concluded the area needs more housing at all price points.
"The data suggest things have only gotten more challenging as inventory has not kept up with demand and the cost of housing outpaced inflation," Tenfold executive director Mike McKenna wrote in an LNP op-ed.
Kraybill said an influx of people moving into Lancaster from larger cities before and during the pandemic, has driven housing prices sharply upward.
Garcia said NIMBYism across Lancaster County and Pennsylvania has been a stubborn barrier to the development of affordable housing. NIMBY stands for "Not In My Backyard."
One common fear around affordable housing is increased crime. However, several recent projects have not led to increases, according to local police chiefs.
Mixed-income housing developments may be a promising solution to housing affordability, Kraybill said.
Garcia expressed hope that President Biden's $2 trillion infrastructure bill will improve housing opportunities in Pennsylvania. It includes $213 billion for housing, with a portion earmarked for cities that ease exclusionary zoning rules.
Biden's goal is to "bring housing costs in line with people's incomes," according to Politico.
Garcia said Pennsylvania landlords have been able to continue evicting tenants despite the federal eviction moratorium.
The moratorium only prevents evictions due to nonpayment of rent, and tenants must file paperwork affirming they are entitled to protection. Landlords who violate the moratorium can be subject to fines or imprisonment.