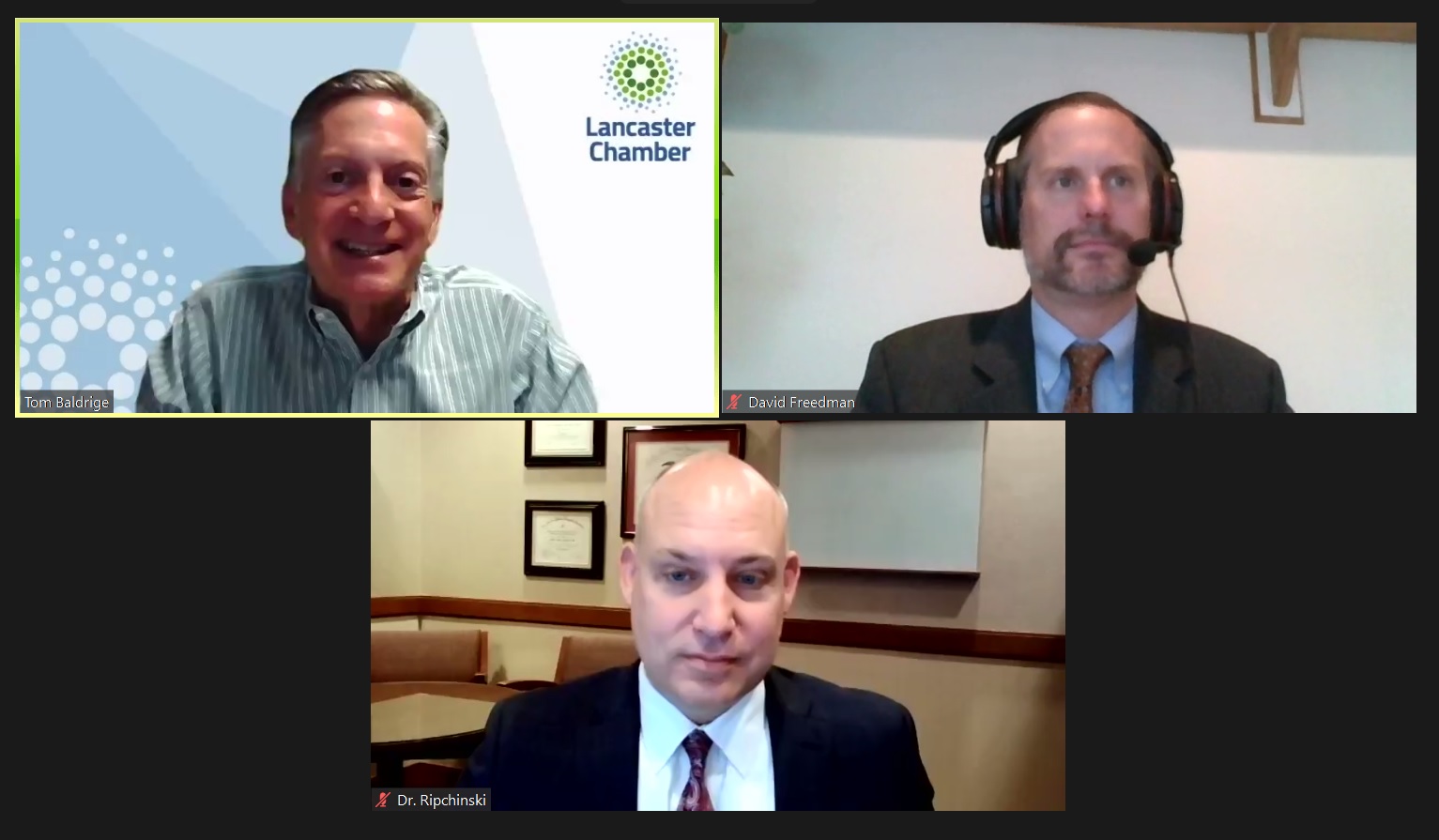 Employers have the legal right to mandate Covid-19 vaccines as a condition of employment, albeit with limitations, and they should "seriously consider" doing so, a local attorney told his audience during a Lancaster Chamber webinar Wednesday morning.
"For us to get back to business here in Lancaster County, we really are going to need more vaccinations," and mandates are one way to achieve that, David Freedman said in the webinar, titled "Covid-19 & Vaccine Updates for Business."
Freedman, a partner in Barley Snyder's Employment Law Group, prefaced his comments with the disclaimer that they were offered merely as general information, not legal advice, and advised employers considering a mandate to consult their own legal counsel.
Companies must have a justifiable business reason for imposing a vaccine mandate, such as ensuring employee and customer health and safety. Employers whose staff is unionized may have to negotiate its vaccine policy with the union. Policies must include exemptions for medical reasons and for sincerely held religious beliefs.
Such a belief can't merely be a political or philosophical opinion, nor a stand-alone opposition to vaccination. However, a religious belief does not need to be a tenet of a formal, widely recognized sect to pass muster.
Some individuals have challenged vaccine mandates on the grounds that the vaccines don't yet have full Food & Drug Administration approval, merely emergency use authorizations, or EUA. Courts have generally found this argument without merit, Freeman said.
Colleges and universities with vaccine mandates are finding they've made things easier for themselves, Freeman said. Those that haven't must navigate challenging decisions about surveillance testing, masking and so on: "It just creates a lot of headaches," he said.
For all employers, he recommended being proactive; establishing a clear, written policy and a communications plan; setting a good example by having company leadership get vaccinated; and minimizing the politics of vaccination.
"This is not an issue of politics," he said. "This is a issue of public health."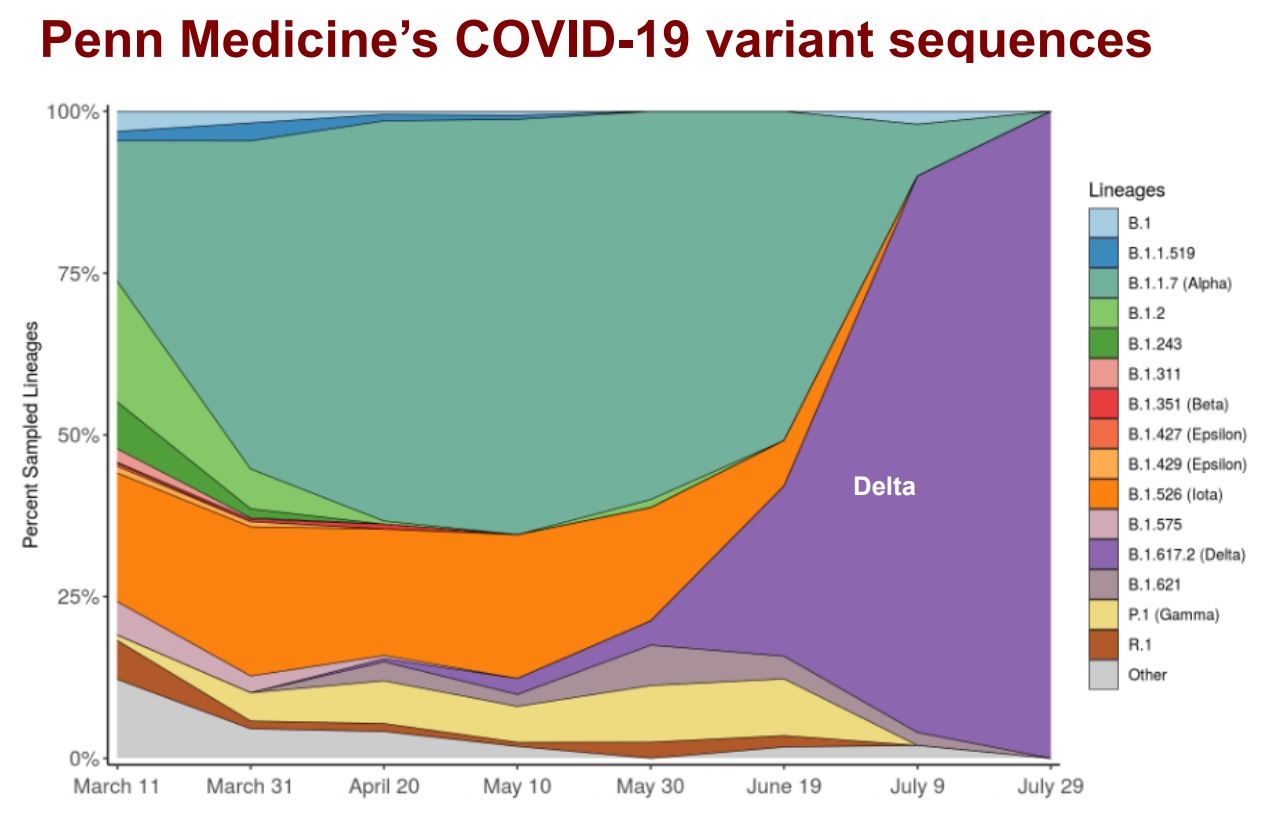 Covid cases on the rise
Prior to Freedman's presentation, Dr. Michael Ripchincki, chief clinical officer for Penn Medicine Lancaster General Health, gave an overview of the latest coronavirus surge in the county.
"I wish I had better news," he said.
New cases and hospitalizations are up here and across the country, he said. The county's Covid-19 inpatient tally remained at 44 as of Wednesday; most inpatients are unvaccinated, Ripchinski noted.
Contrary to what many people believe, having had Covid-19 and recovered provides only limited protection if you aren't vaccinated, Ripchinski said. A Centers for Disease Control & Prevention study indicated that such individuals were at 2.3 times increased risk for reinfection than if they subsequently were vaccinated.
He said he expects full Food & Drug Administration approval of the vaccines fairly soon, possibly even this week. He said he had hoped vaccines would be authorized by September for children under 12, and is disappointed that it will likely be later.
"We may have missed the window," he said, predicting that Covid will "spread like wildfire through the schools," especially since almost all are ignoring LG Health recommendation to require masks.
Said chamber President Tom Baldrige: "Get vaccinated if you can. It is the only way we are fully going to get out of this crisis."