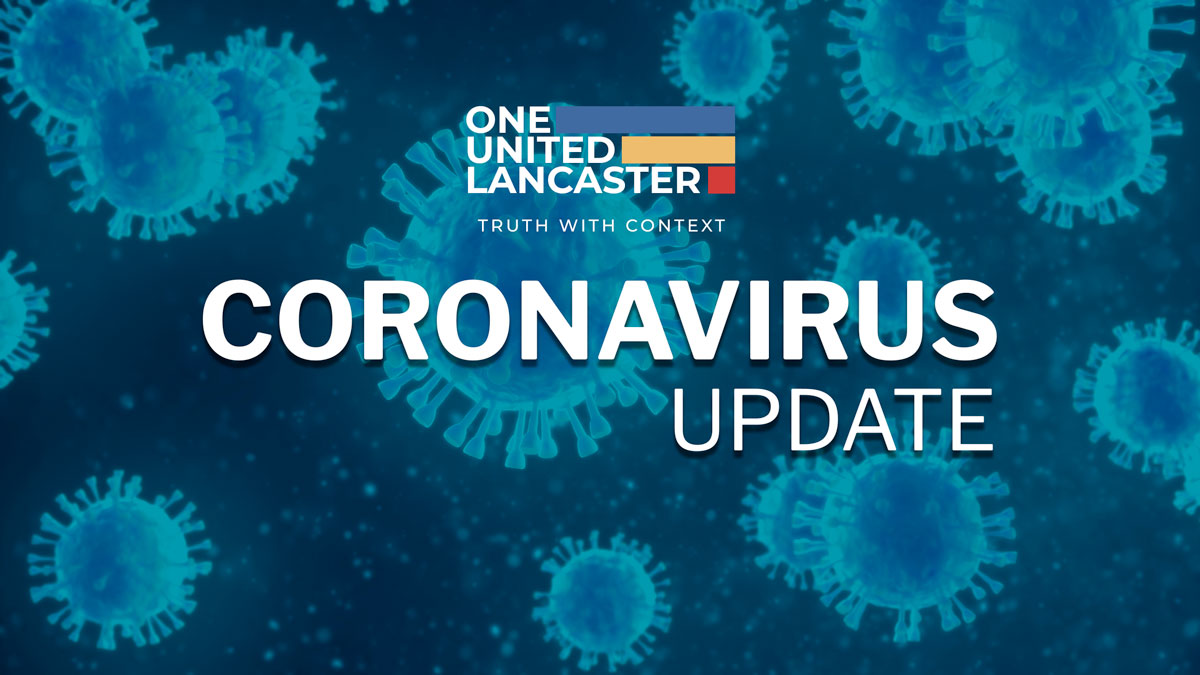 Covid-19 is continuing its upward trend in Lancaster County, according to state data.
There were 465 new coronavirus cases here last week, an 18% increase, according to the Early Warning Monitoring System Dashboard. As of Monday, the state's Covid-19 dashboard reported 36 Covid-19 inpatients in Lancaster County hospitals, the most since mid-May.
The county's test positivity rate increased from 7.2% to 8.0%; experts say the rate ideally should stay below 5%.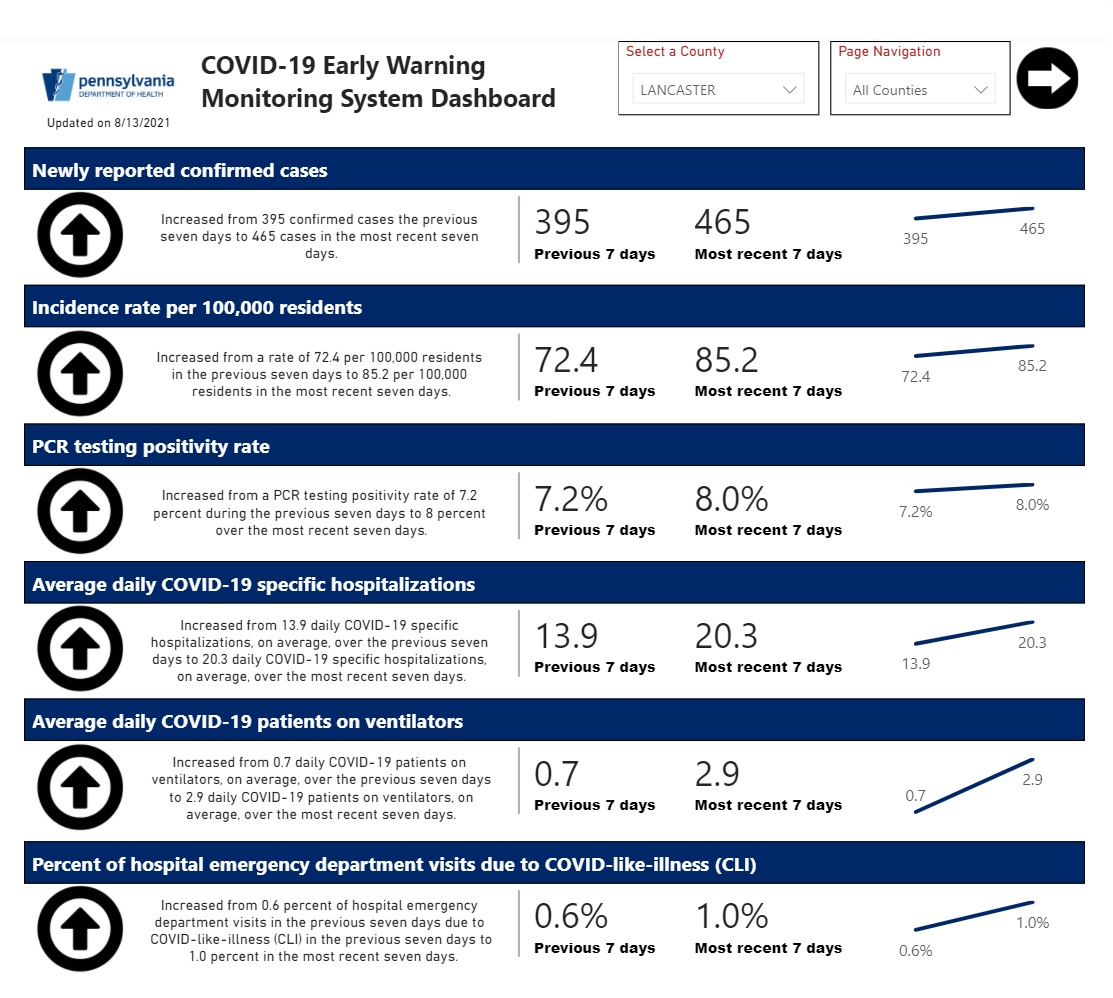 Covid-19 cases have been surging statewide and nationwide, driven by the highly transmissible Delta variant. In states such as Texas and Florida, hospitals' intensive care units are close to or even exceeding their normal capacity.
Lancaster's Covid-19 cases work out to an incidence rate of 85.2 per 100,000, which would put it in the "substantial" category of transmission, according to the U.S. Centers for Disease Control.
The county has been bouncing back and forth between the categories of "substantial" (50 to 99 cases per 100,000) and "high" (above 100 cases per 100,000), according to the CDC.
The incidence rate here means the CDC's eviction moratorium remains in effect. The county would have to see its 14-day average fall below 50 cases per 100,000 for the moratorium to expire. Absent that, the moratorium will be lifted Oct. 3.
Slightly under 252,000, or 57.2%, of Lancaster County residents have received at least one Covid-19 vaccine dose. Vaccinations percentages by age range from 39.1% for ages 15-19 to 90.8% for ages 80-84.
Vaccination numbers ticked slightly upward last week, with 4,053 people in Lancaster County receiving shots, up from 3,866 the week before.