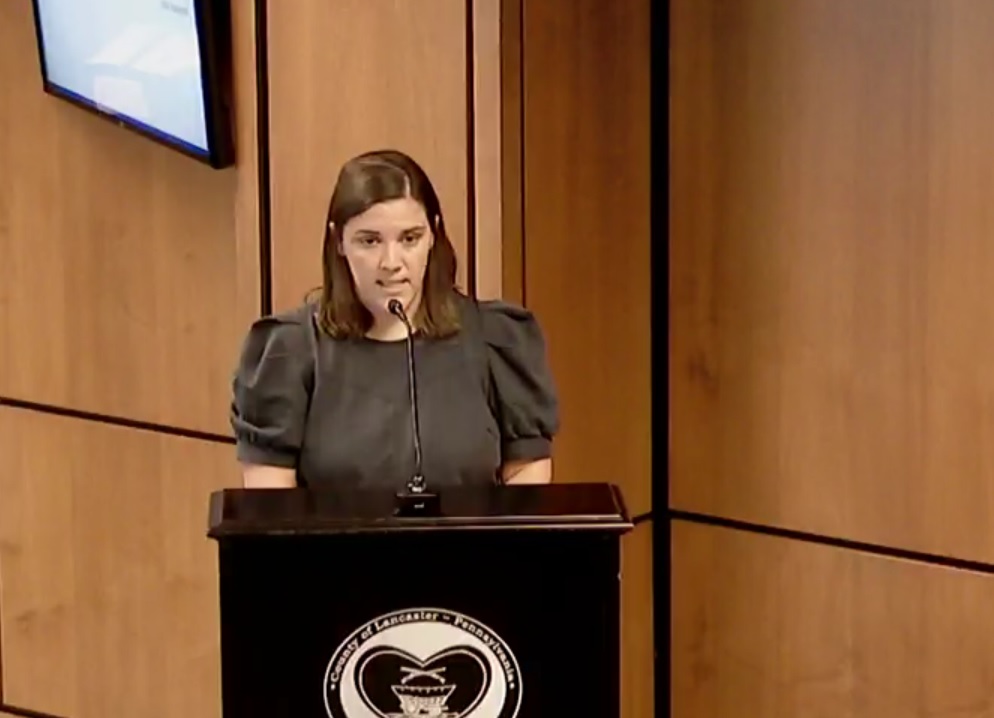 Lancaster County's elections staff is getting extra time to count the votes and certify the results in the local races in last month's primary election.
The process of tabulating the results of the statewide races and referenda has finished, Chief Clerk Christa Miller told the county commissioners at Wednesday's Election Board meeting. But extra time is needed for the local races to record the more than 33,000 write-ins that voters submitted, she said.
For security reasons, the write-in votes are recorded on a single computer. Only one staff member can be logged on at a time, Miller said: With staff taking shifts, the backlog is being whittled down by about 2,000 to 2,500 names a day, she said.
Normally, elections must be certified within two weeks. However, the Department of State allows county election boards to extend the period for certifying local results, if needed. Accordingly, the commissioners in their role as the board passed a resolution moving the date for preliminary certification to Friday, June 11; and the date for final certification to Wednesday, June 16.
The preliminary and final certifications for state races are unchanged: June 2 and June 7.
Before the vote, Commissioner Craig Lehman asked Miller to confirm that the state results are 100% complete. "Correct," Miller responded.
The county should never even entertain the possibility of certifying a partial count, Lehman said.
As Miller and Commissioner Ray D'Agostino noted, last month's election had record turnout for a primary, and double the usual number of write-in votes.
The high turnout, the continuing popularity of mail-in voting, and the mistakes made by the county's election vendor, which necessitated a hand count of more than 12,000 ballots that took four days, all created a "perfect storm" of difficulties for election staff, D'Agostino said.
He and Lehman agreed that allowing counties to pre-canvas mail-in ballots — that is, open the envelopes before election day and get them prepared for counting — would improve work flow and allow more timely reporting of results.
State Sen. Ryan Aument, a Republican who represents northern Lancaster County, has cited the county's difficulties in support of his proposal to suspend no-excuse mail-in voting until the spring of 2023, or until state election law is changed.