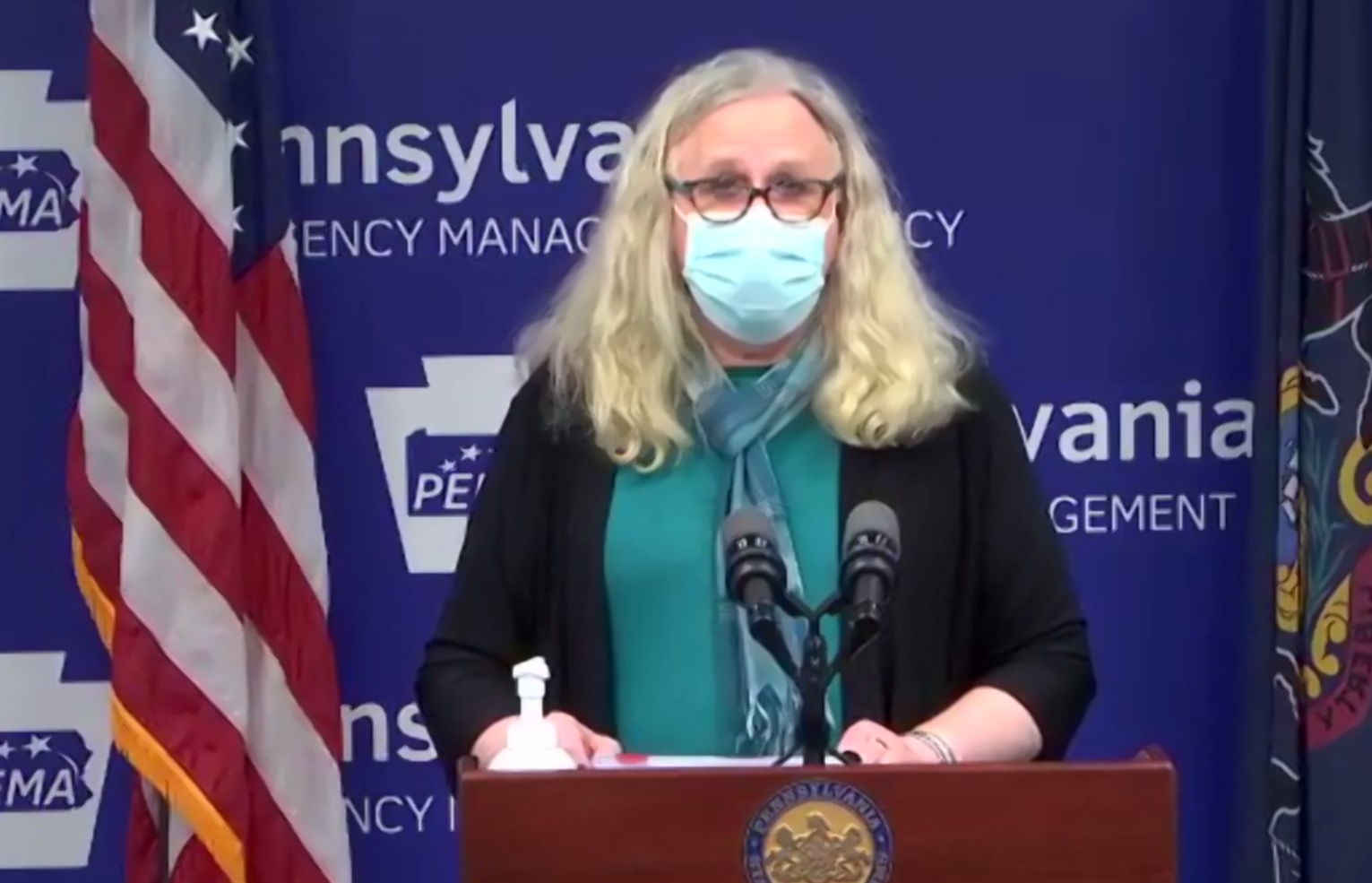 The first of two Covid-19 vaccines should be available in Pennsylvania next month, with the second following in late December or early January, Health Secretary Dr. Rachel Levine said Thursday.
But that won't bring an end right away to the need to wear masks, wash hands, avoid large gatherings and practice social distancing, Levine said.
On the contrary, Pennsylvanians will be wearing masks well into next year, "maybe to the end of 2021," she said Thursday during a media briefing.
Supplies may be limited at first; and even if they're not, it takes time to vaccinate millions of people.
Still, the announcements by Pfizer and Moderna that they have developed safe, effective vaccines mark an important turning point in the battle against the coronavirus, which has killed more than 250,000 Americans, including at least 9,581 in Pennsylvania and 472 in Lancaster County.
Additional vaccines are in the pipeline, as part of the federal government's Operation Warp Speed. Never before, Levine said, has there been this kind of simultaneous effort by competing pharmaceutical companies to develop a vaccine for the same disease.
On Thursday, Levine summarized the state's three-phase Covid-19 vaccine distribution plan.
Phase 1 will target the most critical populations: Health care, emergency and other critical workers, older Pennsylvanians and those residing in congregate settings.
Phase 2 will add in other individuals with conditions that put them at high risk for Covid-19 complications, such as other respiratory ailments or diabetes. Phase 3 will then roll out the vaccine to the general population.
Trials indicate both vaccines are safe and effective, with mild to no side effects. Both require medical grade refrigeration, which may require a "hub and spoke" distribution method in some of Pennsylvania's rural areas, Levine said.
Levine said she has "no idea" how well the supply will match the demand. Moreover, the secretary cautioned, "It will not be a cure."