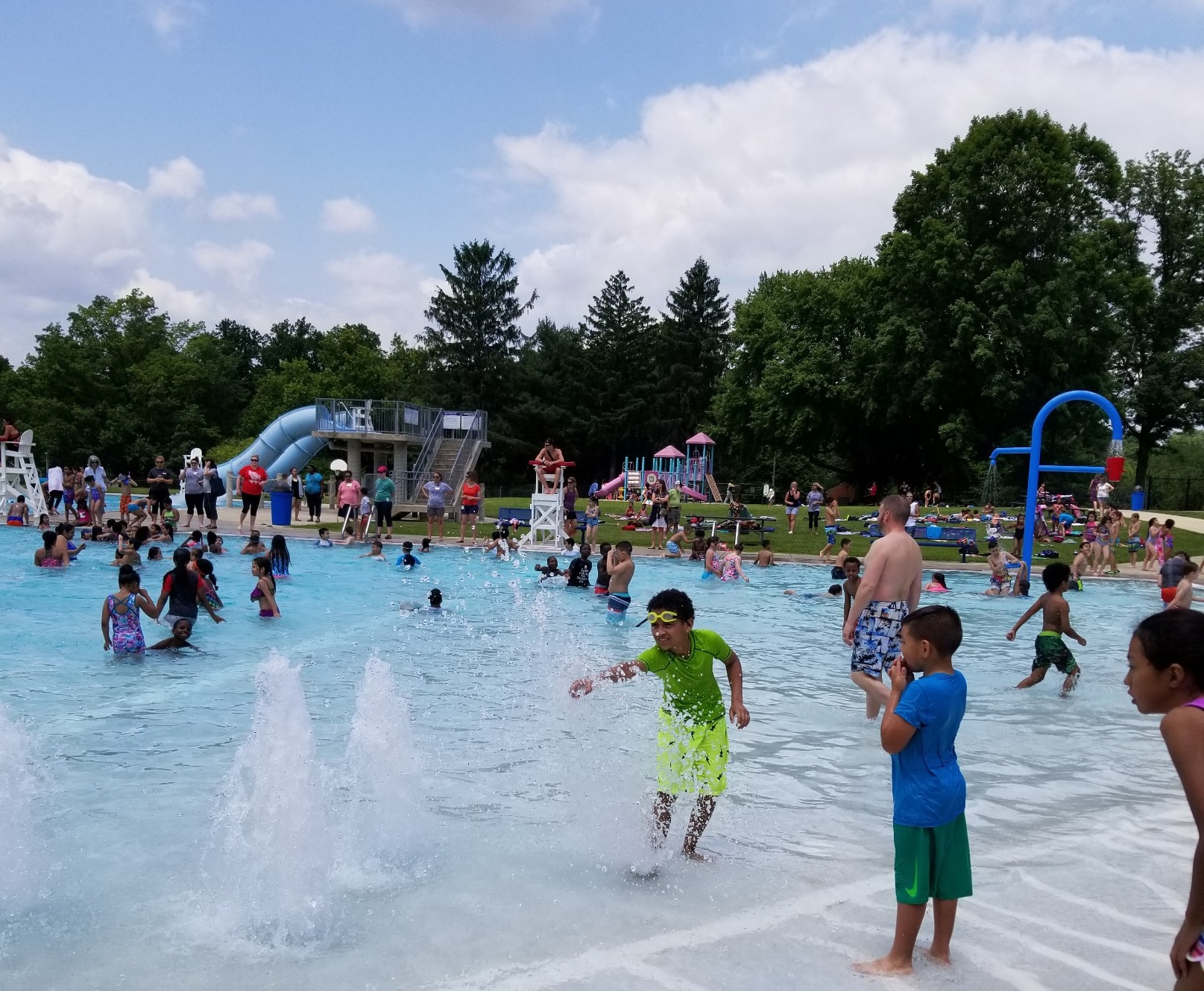 It will cost a little more to cool off at the Lancaster County Swimming Pool next year -- but the extra income is essential if the pool is to return to its normal operating hours in 2022, Parks & Recreation Administrator Paul Weiss told the Lancaster County commissioners this week.
Normally, the pool is open seven days a week during the School District of Lancaster's summer vacation. This year, however, an acute lifeguard shortage forced it to cut back to just three days, Friday through Sunday.
To attract enough staff, the pool is raising wages from $11 to $15. To offset the added cost, it is raising admission rates by 12.5% to 15.5%.
The new rates remain competitive, Weiss said: The new daily rate is $9, versus a county average of $10.75, and family passes are $185 (pre-season) or $215 (in-season), versus an average of $286.
All in all, the changes offer the "best opportunity" to open the pool at full capacity, he said.
A national shortage
Lifeguarding is one of many sectors being impacted by the push over the past few years to raise low-end wages. Many large employers, from fast food outlets to big box stores to health care institutions, now pay at least $15 an hour, putting pressure on smaller employers in all sectors to follow suit.
They include organizations such as Lancaster EMS, which is seeking increased municipal contributions in order to raise wages for its emergency medical technicians and paramedics.
Located in Lancaster County Central Park, the Lancaster County Swimming Pool is just a few minutes' walk from southeast Lancaster city, making it a popular and accessible destination for thousands of city children and families.
The pool needs a roster of about 20 lifeguards to operate comfortably, Weiss said, though it has gotten by in some seasons with as few as 16. A lot depends on each lifeguard's availability: If many have other commitments, a larger number may be needed to cover all the hours.
In 2020, the pool opened in mid-July, operating only on weekends due to lack of staff amid the coronavirus pandemic. Hopes were high for returning to a normal schedule in 2021, but the Parks & Recreation Department was only able to sign up 12 lifeguards, Weiss said.
The Lancaster County Swimming Pool
Location: Lancaster County Central Park, 1050 Rockland Road
Size: 15,255 square feet
Schedule:*

Hours: 12 noon to 7 p.m., Monday to Saturday; 1 to 7 p.m. Sunday
Calendar: The pool opens on Memorial Day weekend and remains open through Labor Day weekend. It is open seven days a week during the School District of Lancaster's summer break; at the beginning and end of summer, when SDL is in session, it is open on Saturdays and Sundays only.
*Anticipated for 2022
It wasn't for lack of trying, he said. The staff reached out to everyone they could think of: High schools, colleges, swimming clubs, youth centers, churches.
The pool's lifeguards are almost all high school and college age. They must be at least 15 years old, be certified and pass background checks.
Besides hourly pay, the pool reimburses them for the cost of certification and offers bonuses for referrals that lead to a hire.
The wage increases were previously approved at a Salary Board meeting. On Wednesday, the commissioners signed off on the new fees.
The county normally reviews pool fees every three years. The 2022 increases are coming a year ahead of schedule, so the intent is to leave them in place through 2025 to get back on track.
The community is eager for the pool to return to a full schedule, Weiss said.
"They want to be here," he said.