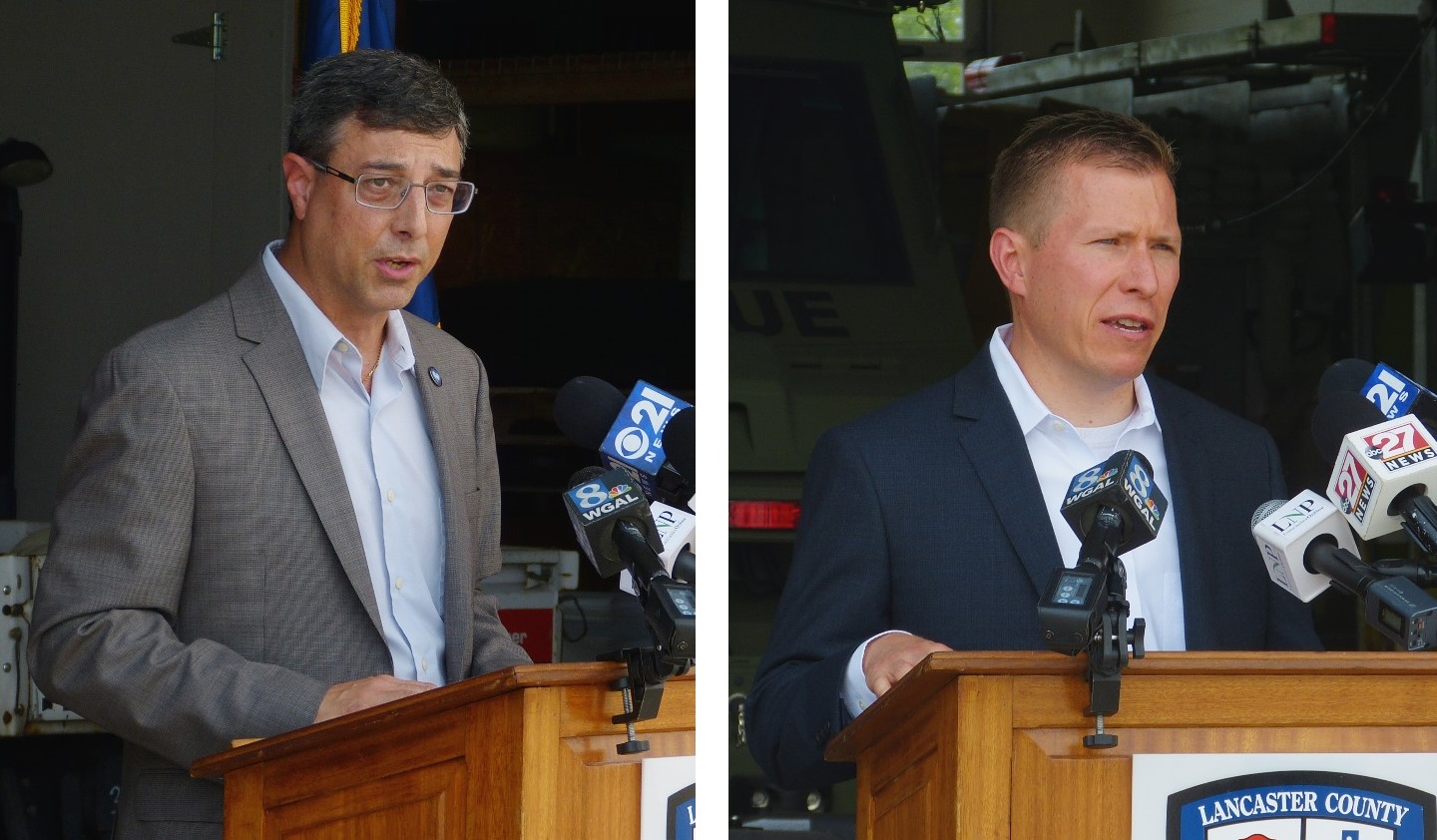 County Commissioner Josh Parsons said he found Mayor Danene Sorace's comments at Monday's news conference "strange."
At the City Hall event, which followed the shooting death Sunday of Ricardo Munoz at the hands of police and the subsequent unrest and destruction overnight outside the city police station, Sorace called for greater resources to solve social problems, and for municipal, state and county officials to work together to provide them.
"The need is clear," the mayor said.
Parsons doesn't think so.
"I thought the press conference was going to be about the riot that caused significant property damage last night and what they are going to do to prevent it in the future," he said in an emailed statement. "Instead it was all about trying to deflect blame onto County and state government for some supposed policy failures."

Parsons called instead for supporting "the good cops on the street so they can do their job safely."
"For months the county has been requesting the City police be allowed to do their jobs and enforce the law, including earlier incidents of lawlessness.  Last night that lawlessness got totally out of control."
Family members have said Munoz had paranoid schizophrenia and was off his medications.
Had he gotten all the treatment he needed, "could we possibly be in a different place," City Council President Ismail Smith-Wade-El asked during the news conference.
Parsons' fellow Republican commissioner, Ray D'Agostino, also was skeptical. He said he wasn't sure why the conversation about Munoz' death would turn so quickly to the issues of social services and funding.
"If the city, or any municipality in the county, desires to have a conversation regarding county-wide services and collaboration, we have been and continue to be open to such discussions," he said.
Commissioner Craig Lehman, a Democrat, said in response to Sorace's call for additional funding, "Counties continue to feel the impact of the 10% human services cuts under the [Gov. Tom] Corbett administration."
Parsons said Lancaster city and county have long had good relations, and the county invested millions of dollars in the city's revitalization, part of an effort involving many stakeholders.
"But it was all based on a shared partnership and a foundation of public safety," the commissioner said. "It  is unfortunate the City leadership appears to no longer value that partnership."