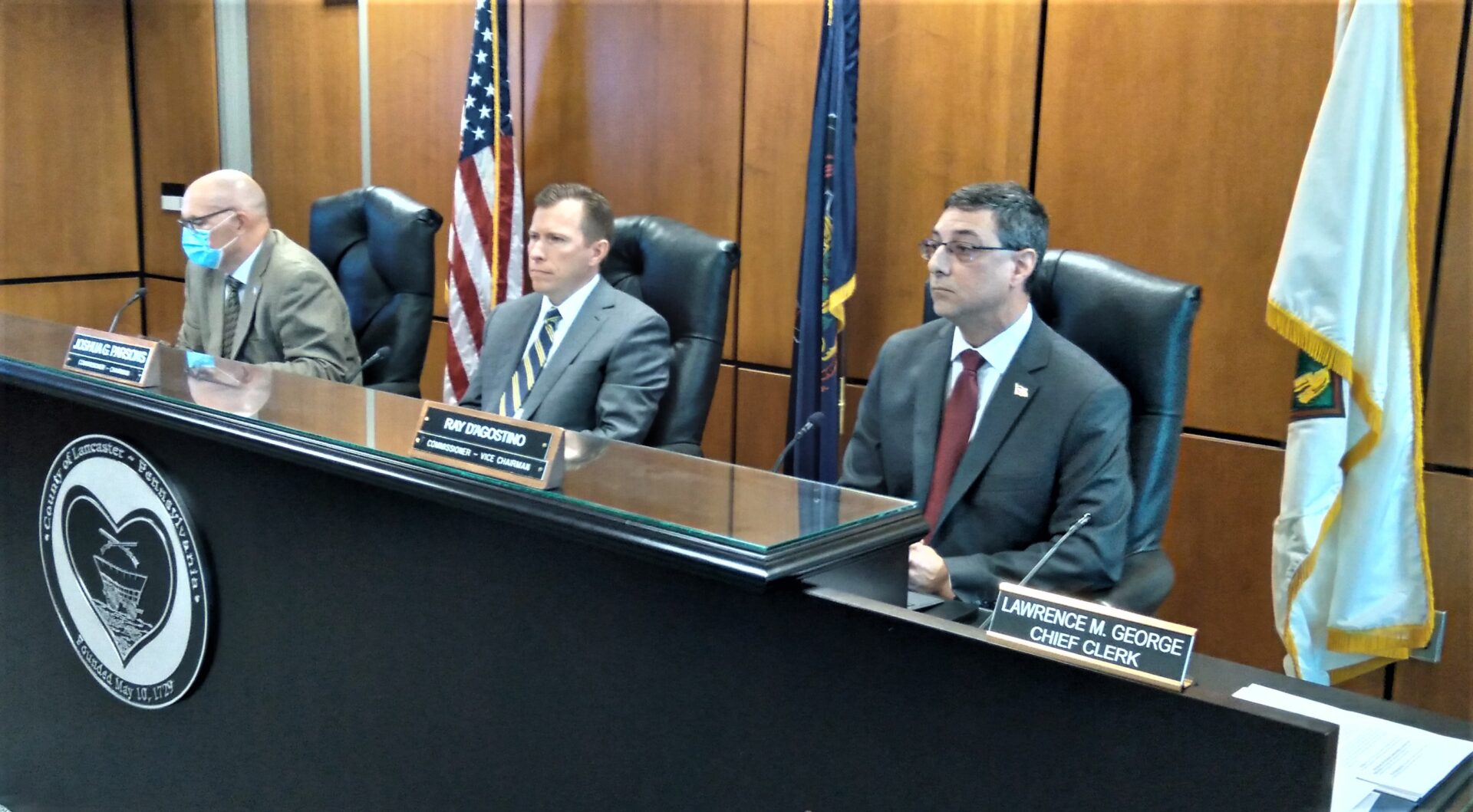 A county Health Advisory Council would build upon Lancaster County's strong tradition of public-spirited cooperation, providing local leaders the information and expertise they need to respond effectively to health threats without adding a layer of expensive, burdensome and unaccountable bureaucracy, county Commissioner Ray D'Agostino said Tuesday.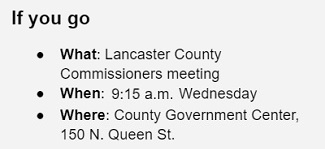 At the commissioners' work session, D'Agostino made the case for the proposed council. The commissioners are scheduled to vote on the proposal at their regular meeting at 9:15 a.m. Wednesday.
If the resolution is approved, the council is to be up and running by January. (To see the resolution and council charter, click here.)
The council would consist of 9 to 13 members drawn from the ranks of health professionals, representatives of educational institutions, local governments and social services and community members at large. They would be empowered to monitor county health data, assist with developing needs assessments and work with other stakeholders and the state Department of Health to counter emerging health threats.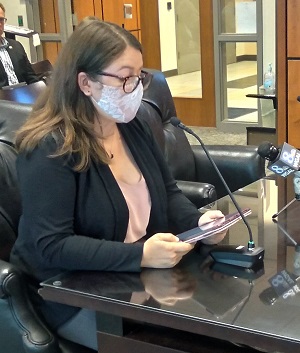 D'Agostino said he's been working on the concept for 18 months, basing it on the positive experience the county had with the group of community partners formed in the early days of the coronavirus pandemic to exchange information and develop strategies.
"This proposal adds no cost to the county's budget," he said.
Violet De Stefano, the county's Health and Medical Emergency Preparedness Coordinator, said the county reviewed numerous charters around the country, picking and choosing the aspects that would best serve Lancaster County.
Four health systems operate in Lancaster County: Penn Medicine Lancaster General Health, WellSpan, UPMC and Penn State Health. All four support the proposal, D'Agostino said.
'A true Lancaster County solution'
Public comments during the meeting were uniformly supportive. Columbia Borough Manager Mark Stivers, East Hempfield Township Supervisors Chairman Scott Russell, Denver Mayor Rod Redcay and East Donegal Township Supervisors Chairman Tom Jones all spoke in favor.
Ernie Schreiber, former executive editor of LNP newspaper called it a "smart compromise."
"It is a true Lancaster County solution," he said, "logical, local and low-cost."
One objection came from Commissioner Craig Lehman, the board's lone Democrat, who said establishing the Health Advisory Council would put a premature end to any further discussion of a local health department. He proposed an amendment authorizing the county to seek the state Department of Health's permission to begin serious study of whether a local health department would be worthwhile.
"Let's at least have the conversation," he said.
Lehman also said establishing an advisory council would "double down" on the status quo, leaving untouched the state Department of Health's jurisdiction over Lancaster County.  If you want more local control, "you need a local health department," he said.
Parsons and D'Agostino pushed back. Counties with local health departments haven't been allowed to chart their own course during the pandemic, Parsons said: They can set stricter rules than the state Health Department, but not laxer ones.
D'Agostino had said earlier he would not vote to study, let alone implement, a county health department under the state's existing framework, the 1951 Local Health Administration Law.
Once established, he said, a county health department would have "almost complete autonomy," with no local oversight. It would burden taxpayers with added costs, would expand government and would increase liability, all for dubious benefit.
Overwhelmingly, Republican and Democratic county officials alike say the law needs to be less "restrictive, onerous and costly," D'Agostino said, adding that he's committed to to working with state legislators and his fellow county commissioners across Pennsylvania to reform it.
The council's parameters
The commissioners would appoint the Health Advisory Council members by majority vote. Anyone interested would have the opportunity to apply through the usual process the county uses to staff its boards and authorities, D'Agostino said.
As an advisory group of volunteer members, the council would not have a budget. If funds were needed for a particular project, the request would go to the commissioners for consideration.
Its meetings would comply with Pennsylvania's Sunshine Act, and requests for its records would be handled through the county's Right to Know officer. The council would not be able to enact, enforce or endorse policies or issue statements on behalf of the county.
"None of the advisory boards we have speak on behalf of the county," D'Agostino said.