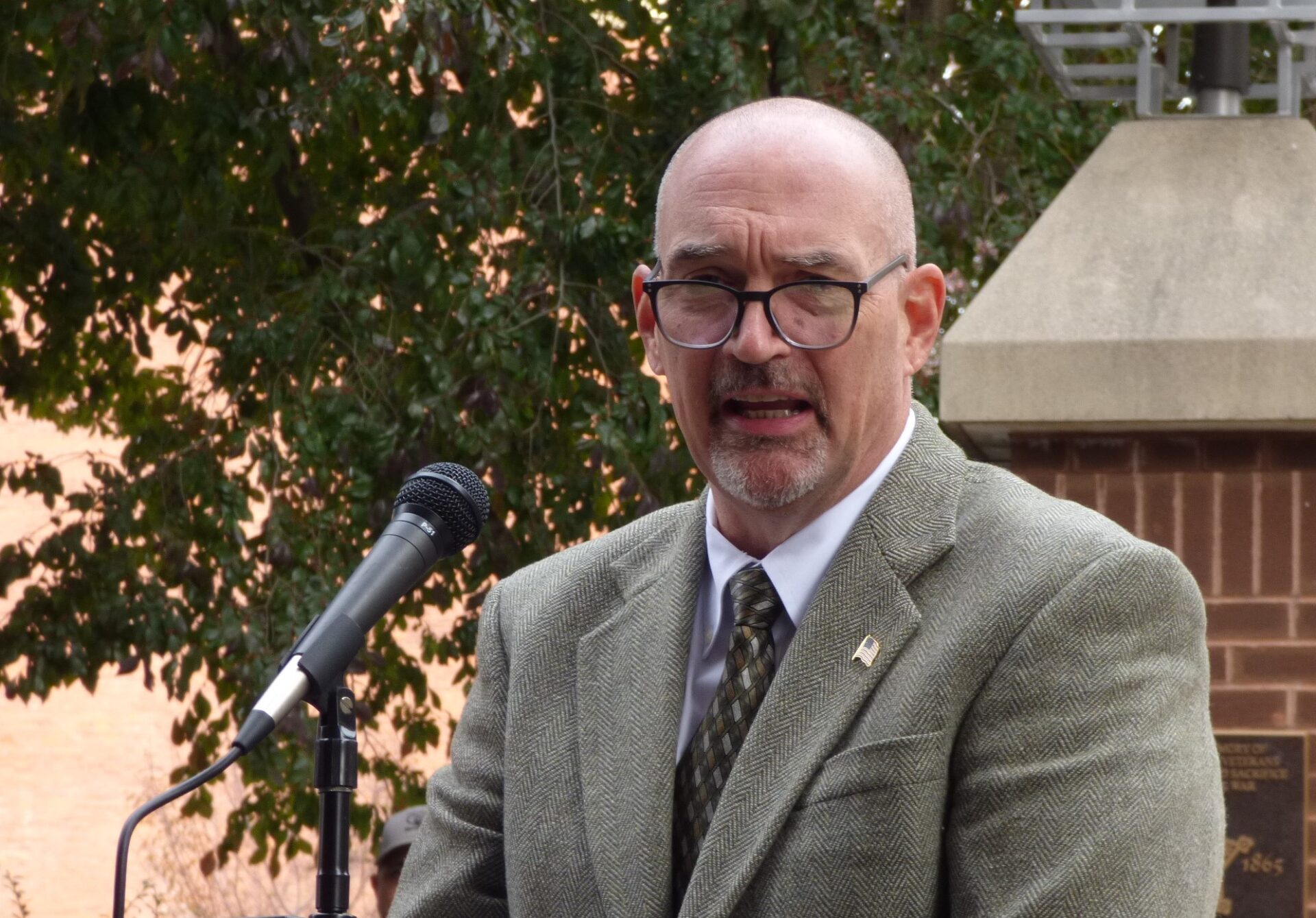 Craig Lehman said Friday that will resign from the Lancaster County Board of Commissioners as of Friday, Jan. 7.
"It's just time," Lehman told One United Lancaster. "I know in my heart that this a transition point in my life and I'm grateful to be able to take some time to explore what's next."
Related: Here's how Lehman's successor will be picked
Lehman, the sole Democrat on the three-member board, had said in 2020 that he would not seek re-election. Nevertheless, he had intended to complete his current term, he wrote in his resignation letter, which he shared on Facebook.
"However, after months of thoughtful consideration, I cannot ignore the fact that it is simply time for me to step away from Lancaster County Government and explore other professional opportunities," he wrote.
Under state law, when a county commissioner's position becomes vacant, a replacement of the same party is appointed by county court.
Lehman was first elected a commissioner in 2007, taking office in 2008. He most recently won election in 2019, meaning his current term would have extended into the first days of 2024.
His fellow commissioners are Josh Parsons, the board's chairman, who has served since 2016, and Ray D'Agostino, vice-chairman who has served since 2020.
On Friday, Parsons thanked Lehman for his service.
"He made significant contributions to County government and has been a passionate advocate for his positions," Parsons said in an email to One United Lancaster. "There were some things we agreed on and some things we disagreed on, but after the vote was over on each issue, we always moved on in a friendly way to deal with the next matter before us.
"Regardless of policy positions, and periodic differences on those positions, I respect the fact that he was focused on solving problems.  I wish him the best in his future endeavors."
D'Agostino made similar comments, wishing Lehman well and calling his service "respected and valued."
"I appreciated the ability to speak with him about issues before I became a commissioner, and have valued his experience and knowledge as a commissioner. While we do not always see eye to eye, we have been able to express our differences and at the end of the day still work together on behalf of the citizens of Lancaster County."
Lehman and his Republican colleagues have indeed disagreed, sometimes sharply, over policy during the past two years, including budgetary matters and the county's Covid-19 response. This week, Lehman voted against approving the county's 2022 budget, his first "no" vote on a budget since taking office.