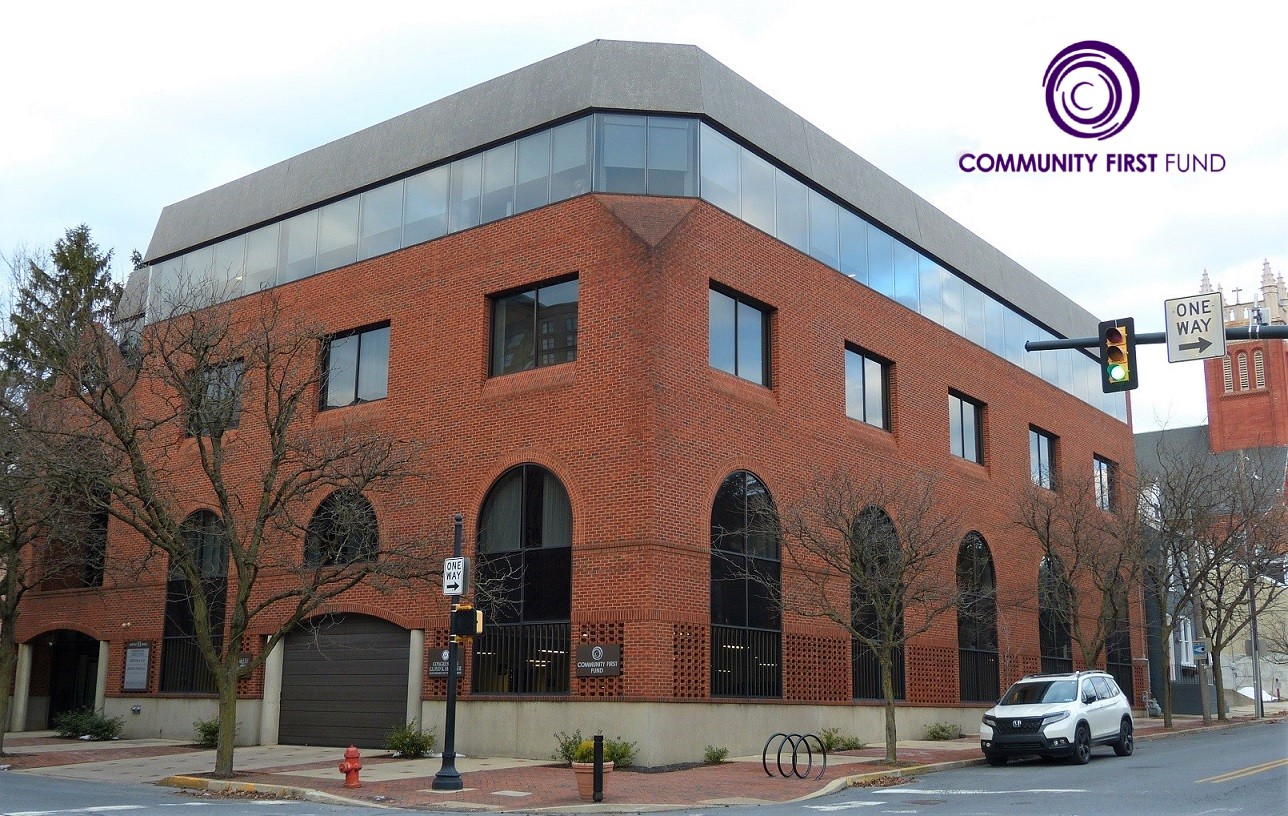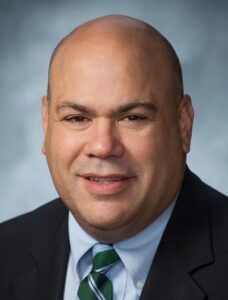 The timing "couldn't be any better," Dan Betancourt said.
He was speaking of philanthropist MacKenzie Scott's recent donation of $10 million to Community First Fund, the organization Betancourt leads as president and CEO.
Founded in Lancaster in the early 1990s, Community First is a community development finance institution, a nonprofit that provides business loans in underserved areas to build wealth and nurture economic development.
Scott's gift to Community First was part of more than $4 billion she distributed to 384 organizations nationwide. The billionaire, who is the ex-wife of Amazon.com founder Jeff Bezos, announced her action in a blog post Dec. 14. YWCA Lancaster also received a multi-million dollar donation.
Betancourt said Scott's generosity will allow Community First to fast-track three major initiatives it has been planning: A credit union, an economic justice loan fund for business and a local center for policy and advocacy.
All three now can roll out next year in quick succession. Being able to accelerate a timeline that otherwise would have stretched three years or more is "extremely gratifying," Betancourt said.
Economic justice fund
Just a few weeks before Scott's gift, Community First had announced another large-scale investment: A $5 million loan from the "Grow With Google Small Business Fund," launched by the Internet behemoth in March in partnership with the Opportunity Loan Network.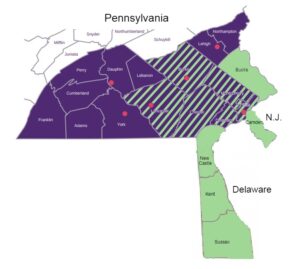 Betancourt said Community First will combine $8.5 million from Scott with money from the Google loan to seed an "economic justice fund," which will provide loans to small businesses — "specifically those owned by people of color and located in low-income communities," Community First says — at below-market rates.
It is to be launched by March 1, with a goal of growing it to $50 million within three years through further fundraising.
Loans will be available throughout Community First's territory, which extends to 20 counties in Pennsylvania, New Jersey and Delaware, thanks to a merger this summer with Finanta, a Philadelphia-based community development financial institution.
Credit union
About $1 million of Scott's donation will go toward launching the Community First Fund Federal Credit Union.
Community First has been planning the credit union for about two years; it filed its formal application with the National Credit Union Administration the week before Christmas. The first branch is to open next summer at Community First's headquarters at 51 S. Duke St., pending NCUA approval, Betancourt said.
The credit union will focus on low- and moderate-income customers — the demographics most likely to be unbanked or under-banked. Accordingly, it is filing for a "low income" designation, which offers some additional flexibility in operation. It will offer savings and checking accounts, consumer loans, home mortgages and and home equity loans.
Community First plans to partner with other nonprofits such as Tabor Community Services and Lancaster Housing Opportunity Partnership to offer financial education and help lower-income households establish credit and build wealth.
Blacks represent a little over 5% of Lancaster County's population, but hold only 1.9% of home mortgages. "That's a jarring statistic," Betancourt said, and demonstrates why a credit union focused on social and economic justice is needed.
To launch it, Community First Fund needs both equity seed funding and commitments for initial deposits totaling at least $500,000.
Lancaster County Community Foundation committed $150,000 toward the former over three years. President Sam Bressi said the organization is thrilled to support the venture: "It's an expansion (of Community First's activity) that can help a lot of people in coming years."
Additional support for the startup came from other foundations and investors. More fundraising is planned, Betancourt said.
Community First CEO Betancourt appointed to Fed advisory committee
Dan Betancourt, the president and CEO of Community First Fund, has been tapped to serve on the Community Advisory Council of the Federal Reserve.
The 15-member council was established in 2015. According to the Fed, the council provides input "on relevant policy matters and emerging issues of interest ... with a particular focus on the concerns of low- and moderate-income populations."
Betancourt has led Community First for 22 years. He is one of five new council members; the others are Darlene Lombos, executive secretary-treasurer of the Boston Labor Council; Dr. Laura Murillo, President & CEO of the Houston Hispanic Chamber of Commerce; Arjan Schutte, founder of San Francisco-based Core Innovation Capital; and Kendra Smith, vice president of community health at Bon Secours Mercy Health in Toledo, Ohio.
The council is scheduled to meet twice in 2021, in May and October.
Commitments to make deposits have come from HDC Mid-Atlantic and Community Action Partnership of Lancaster County.  The United Way of Lancaster County and the city of Lancaster have both agreed to purchase $100,000 certificates of deposit. The city will most likely tap its enterprise loan fund, a pool of money from state grants that is used for small business development, director of business administration Patrick Hopkins said.
Also chipping in are three credit unions, including Everence Federal Credit Union. Everence is sponsoring Community First's application and will provide administrative support. Everence's mentoring has been invaluable, Betancourt said.
Policy center
The remaining $500,000 of Scott's donation will go toward a policy center, the Center for Racial & Economic Equality, slated to open in fall 2021.
Its work will include analyzing the local and regional economy and demographic disparities, determining best practices for building wealth in low-income communities, developing a policy agenda and making the case to legislators and policy officials.
An economic 'ladder'
Kevin Ressler, president and CEO of the United Way of Lancaster County, is vice chair of the Everence credit union's board and is on the steering committee for Community First's credit union.
America has a long, well-documented history of discrimination by financial institutions against Blacks and other minorities. Community First's credit union can help repair the damage done, allowing households and communities to avoid predatory lending and build self-reliance, Ressler said.
Betancourt said he's "off-the-charts excited."
"I can't wait till the day we do that first mortgage," he said.