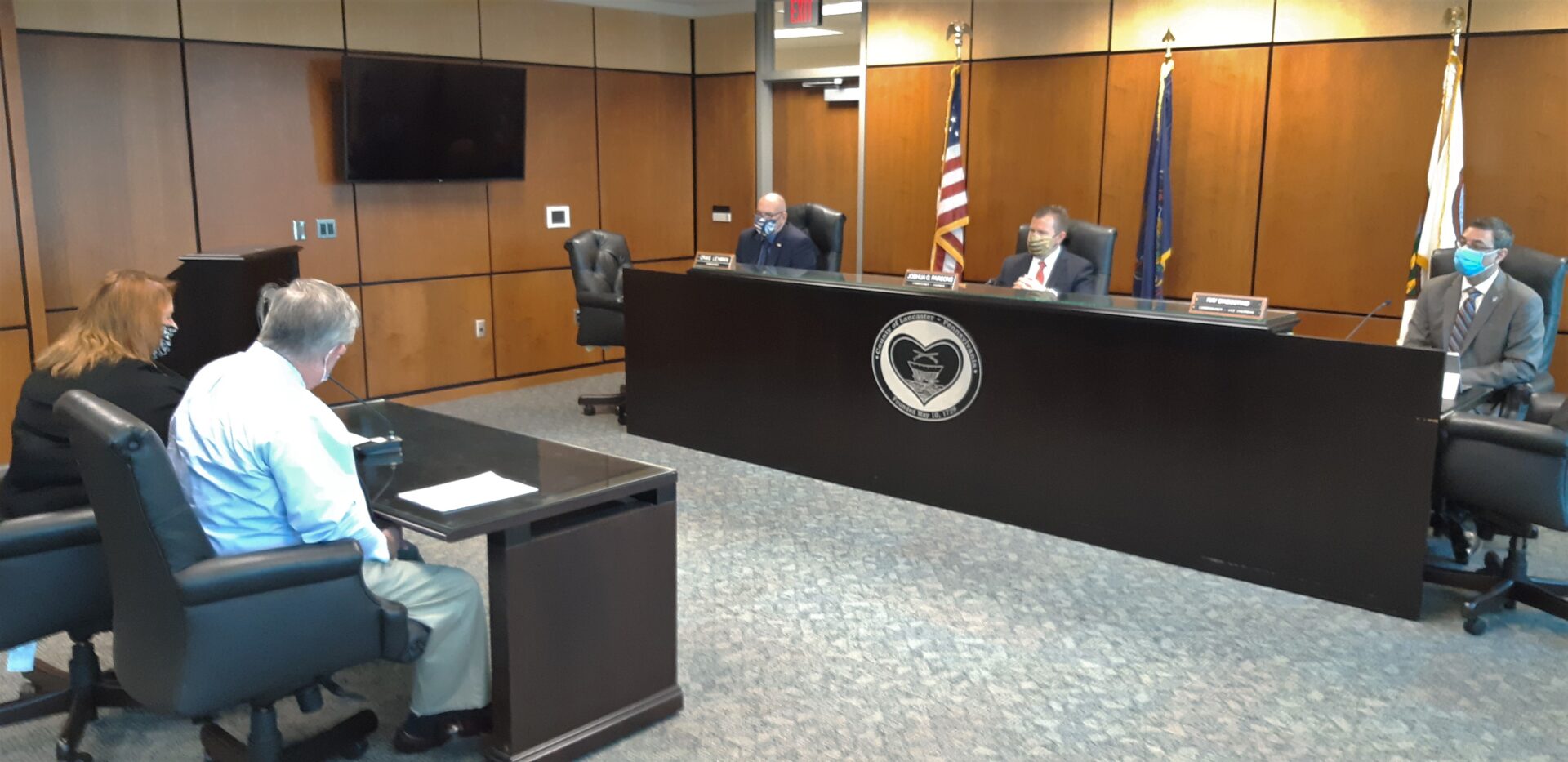 The Lancaster County commissioners are scheduled to vote Wednesday morning on the county's plan to reallocate about $36 million in federal CARES Act funds.
Unlike a draft version presented last week, which called for allocating the full amount remaining, the revised version presented and discussed at Tuesday's work session retains $5.1 million in reserve, primarily by reducing the allocation for the upcoming Phase 3 of the Recovery Lancaster small-business grant program by a third, from $15 million to $10 million.
The commissioners said keeping some money in reserve allows for maximum flexibility.
"You don't budget to zero when there's still time remaining," Commissioner Craig Lehman said.
Currently, the CARES Act law requires all funds to be spent by Dec. 30, but there is hope Congress will extend that deadline. There's also a possibility of additional funding.
Should the deadline be extended, the reserve would allow Lancaster County to continue Covid-19 contact tracing through the first part of 2021, Lehman said, even without additional dollars.
The $10 million falls within the range of $8 million to $15 million that Recovery Lancaster had requested, Commissioner Ray D'Agostino said, and it doesn't preclude additional allocations in future.
Besides business recovery, the reallocation includes $3 million for financial assistance to nursing homes, plus the following funding increases:
Lancaster County government (to support continuity of services and preparedness): $8.3 million
Municipalities: $4.4 million
School districts: $3.4 million
Libraries: $700,000
Discover Lancaster (tourism marketing): $500,000
Tourism messaging amid Covid-19
Lehman sparred briefly with commission Chairman Josh Parsons and D'Agostino over his request that Discovery Lancaster consult with Penn Medicine Lancaster General Health about public health messaging in its tourism promotion.
Lehman said he reached out to local public health professionals because he has reservations about encouraging travel during a pandemic. In their view, he said, the issue of concern is not tourism per se, or people coming from Covid-19 hot spots, but whether visitors will be conscientious about masking, social distancing and so on.
Parsons, however, objected sharply to Lehman's suggestion that Discover Lancaster seek LGH's advice on promoting responsible behavior.
"This is not a public health campaign," he said. D'Agostino said as long as Discover Lancaster follows Department of Health and Centers for Disease Control guidelines — which it does — that should be sufficient.
Lehman said he was merely making a "reasonable request." After some back and forth, Discover Lancaster President and CEO Edward Harris expressed willingness to seek LGH's opinion, as long as it could be done quickly.
Discover Lancaster has a tight timeline to finalize its message and make media buys, he said.
Its messaging has prioritized health and safety all along, and that will continue, Harris said, adding that the marketing campaign can be stopped if public health data indicates a need to do so.
The commissioners' regular meeting begins at 9:15 a.m. Wednesday at the Lancaster County Government Center.