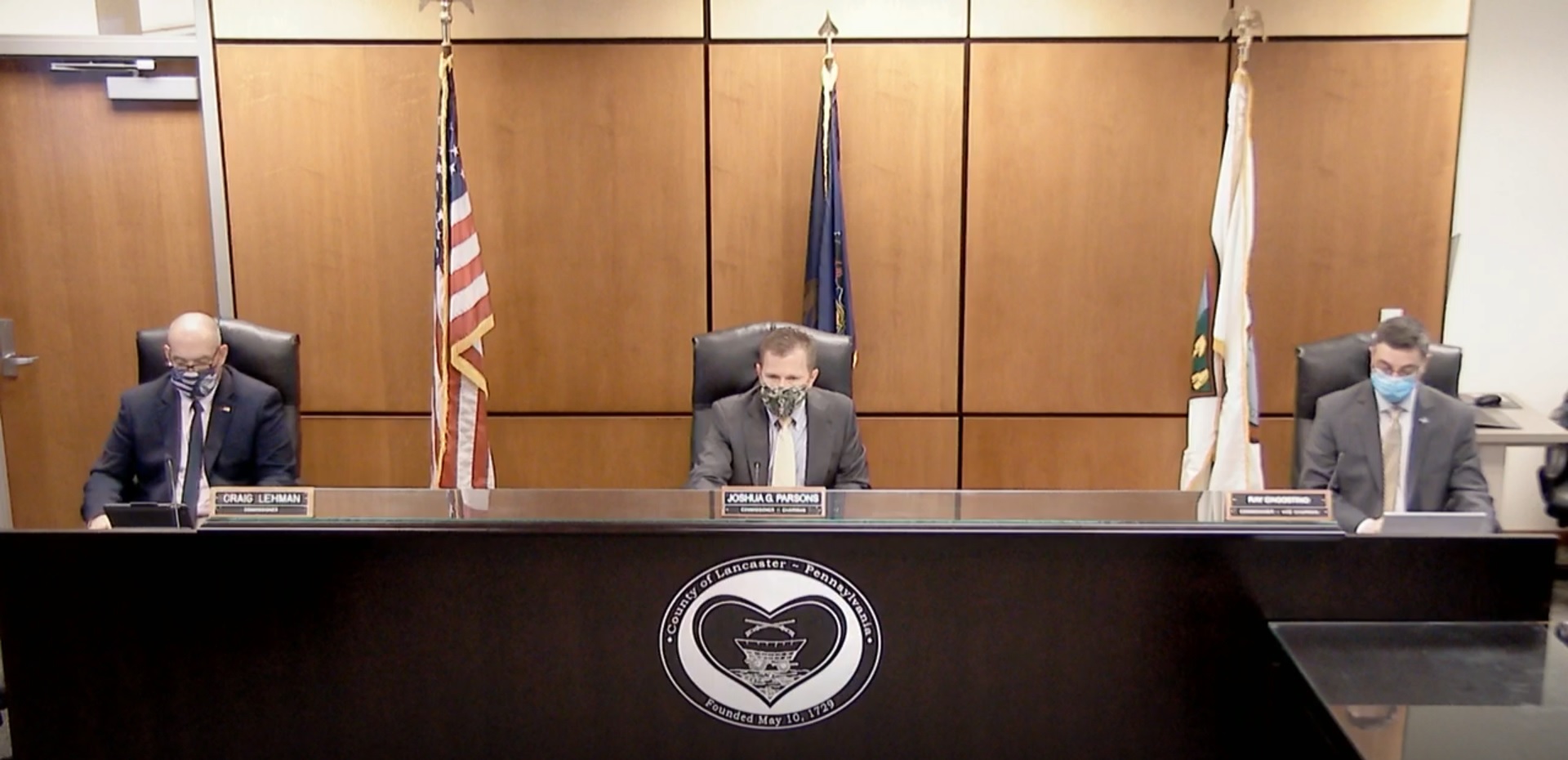 The Lancaster County Commissioners unanimously voted Wednesday to approve their $36 million CARES Act reallocation plan.
It provides roughly $10 million for the Recovery Lancaster small-business grant program, plus millions of dollars in additional funding for municipalities, schools, libraries and nursing homes to deal with the coronavirus pandemic.
For this upcoming round of funding, the program's third, Recovery Lancaster is targeting firms with at least a 40% revenue drop in the April-September period compared with 2019, Lancaster Chamber vice president Heather Valudes said.
The application period will open at 8 a.m. Monday, Nov. 9, and close at 5 p.m. Friday, Nov. 13, she said. Organizations — including nonprofits — with up to 500 employees will be eligible, but at least $3.5 million is reserved for those with 20 employees or fewer.
The county is providing $500,000 in CARES Act to Discover Lancaster for tourism promotion. Before a separate vote on that component, Commissioner Craig Lehman thanked Discover Lancaster President and CEO Edward Harris for reaching out to Penn Medicine Lancaster General Health.
On Tuesday, Lehman had asked Harris to run the upcoming ads' public health messaging past the health system's professionals. Dr. Michael Ripchinski, LGH's chief clinical officer, complimented the approach used and provided several suggestions, Harris said.