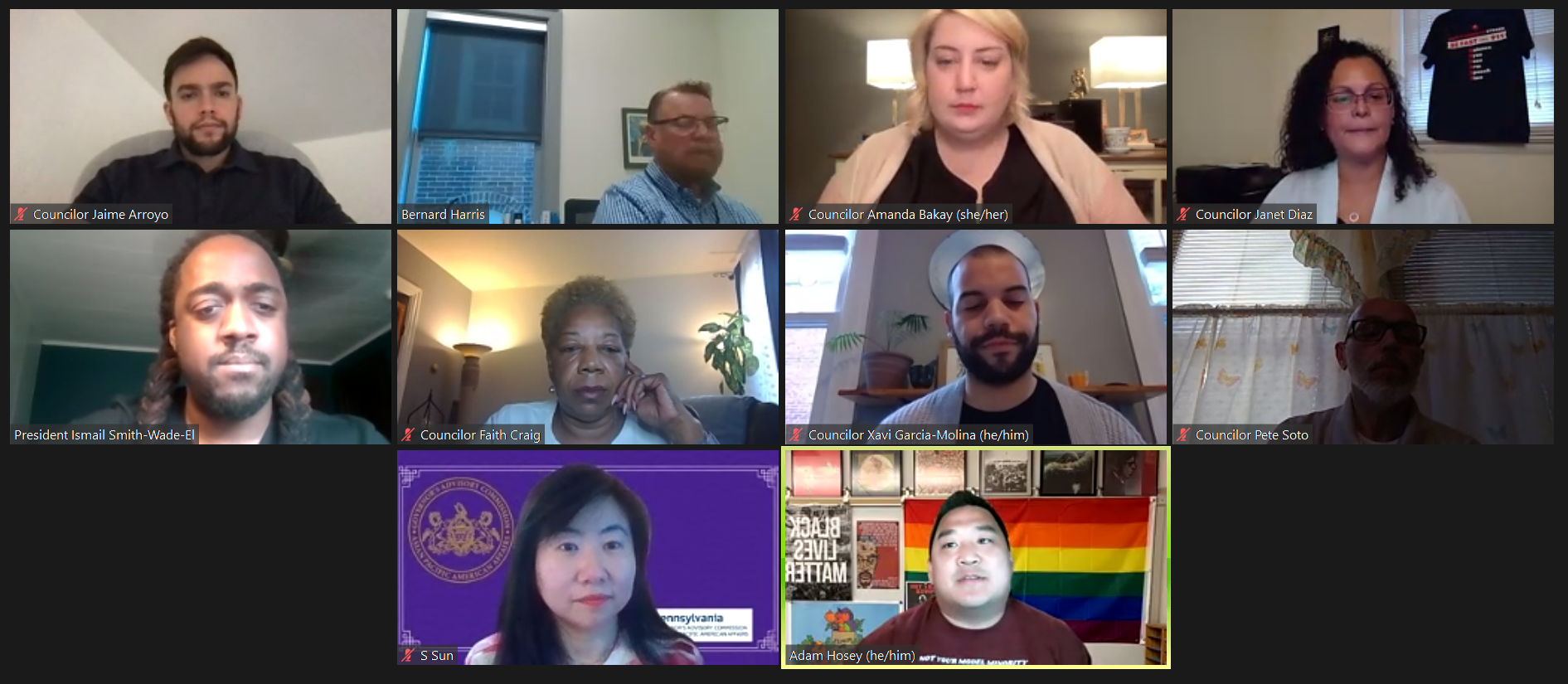 Lancaster City Council affirmed the city's inclusive ethos on Tuesday, unanimously passing a resolution condemning discrimination against Asians, Asian-Americans and Pacific Islanders.
Stephanie Sun, executive director of the Pennsylvania Governor's Advisory Commission on Asian Pacific American Affairs, said the action is welcome and appreciated in light of the increase in anti-Asian harassment and discrimination since the start of the coronavirus pandemic.
The disease originated in Wuhan, China, an association that has been exploited to stir racist and xenophobic attitudes. Researchers say incidents of harassment and hate crimes targeting people of Asian and Pacific Islander backgrounds have sharply increased. In a Pew Research Center survey referenced in City Council's resolution, three in 10 Asian Americans said they were subject to slurs or jokes since the coronavirus outbreak, and a quarter feared someone might threaten or physically attack them.
Activist and educator Adam Hosey said Asian-Americans have been in the forefront of fights for social justice, not only on their own behalf but in solidarity with other marginalized communities.
Sun praised the Lancaster County commissioners' approval last week of the county's first-ever resolution honoring Asian-American Pacific Islander Heritage Month.
She said the commission she leads and Gov. Tom Wolf's administration has been actively combating anti-Asian discrimination. It is planning to establish a database to track anti-Asian hate crimes in Pennsylvania and to organize a statewide directory of social-justice agencies, organizations and resources.
"Hate has no place in Pennsylvania," she said.
AAPI rally planned Saturday in Penn Square
A vigil and rally in support of Asian-Americans and Pacific Islanders will take place in Lancaster this week.
Organized by activist Julia Cao, it begins at 6 p.m. Saturday in Penn Square and will feature prayers, personal reflections and a candle lighting.
There is also an option for those uncomfortable with attending in person to take part from home.
For more information, visit the rally's Facebook page.