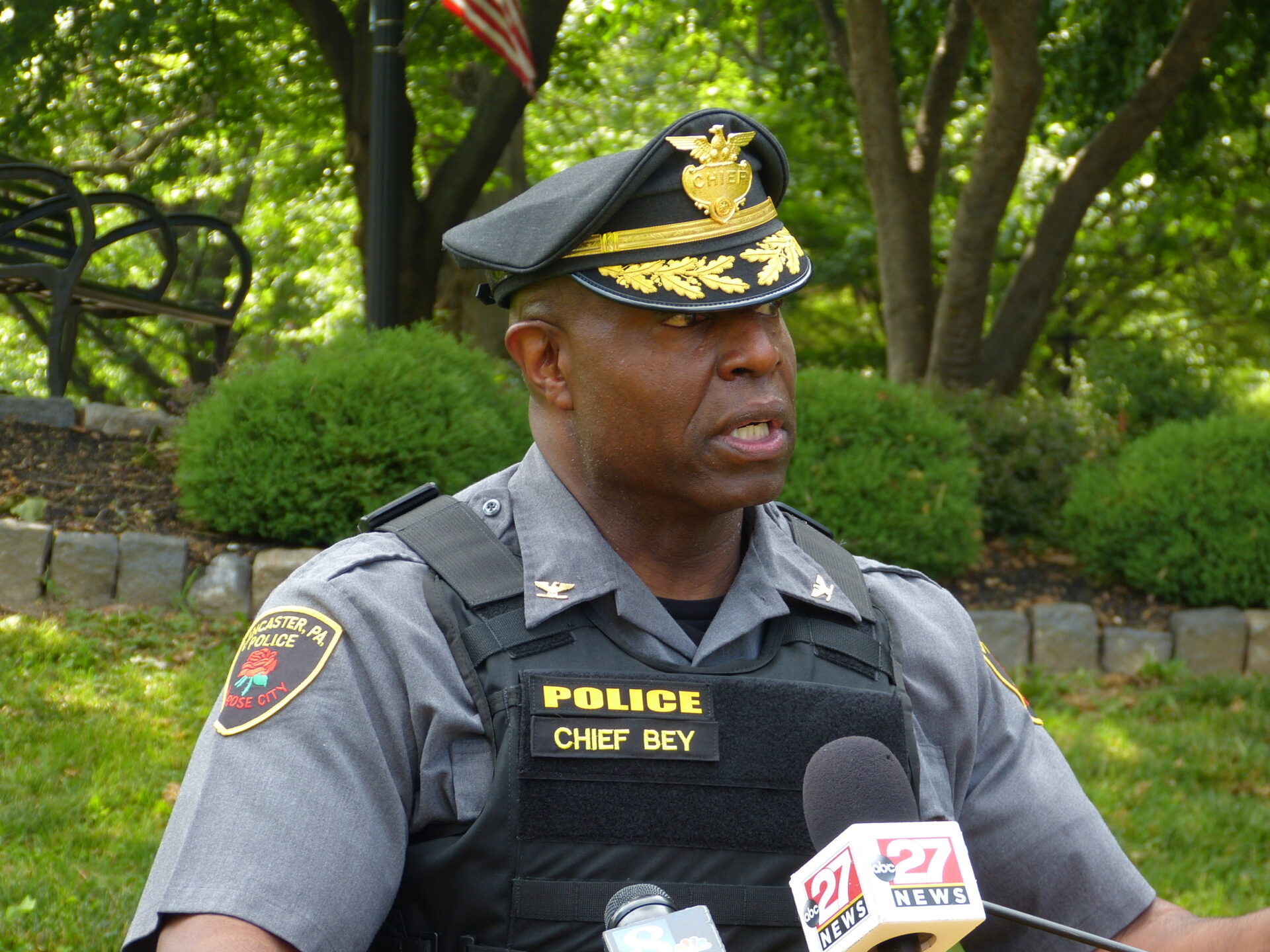 Asked Monday afternoon what his appointment as Lancaster's police chief means to him as a Black man, John Bey said: "It means a lot. ... This is very personal."
Bey, 57, has been serving as the city's interim police chief since the end of 2020. On Monday, Mayor Danene Sorace announced he now has the job on a permanent basis.
In a brief press conference in Musser Park, Bey said he was "honored and humbled."
He said his No. 1 priority is building trust with the community, pointing to initiatives already begun such as the creation of an Office of Community Engagement. It brings together officers who specialize in community relations, including social workers, school resource officers and the mounted unit and makes them all accessible to the public.
He also highlighted plans for an external consultant to review the department's process for dealing with civilian complaints and officer misconduct.
Community engagement will bolster the department's efforts to hire more women and minority recruits, he said. While White men "flock to this job," with some families having multi-generation traditions of entering law enforcement, women and minorities by and large have not been "invited to the table," he said.
As chief, Bey earns $145,000 a year. He lives in Susquehanna Township, Dauphin County; he said it will be a "family decision" whether to move to Lancaster, a decision that is still under discussion.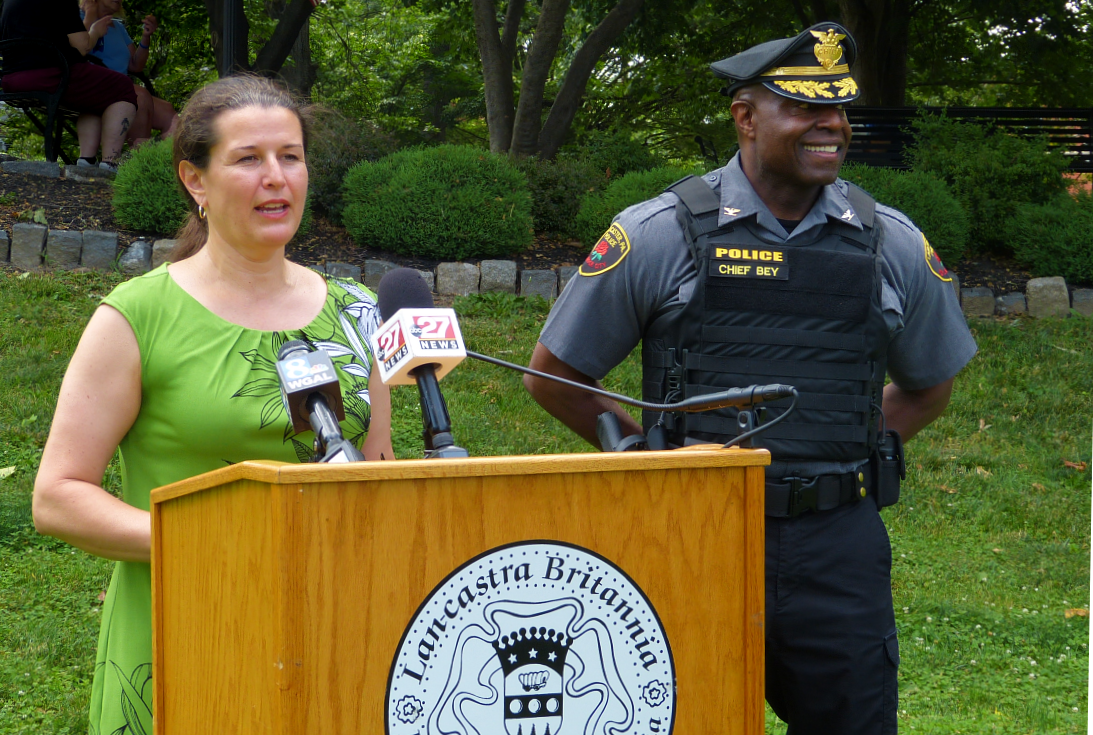 Sorace said 33 candidates from across the United States applied for the job. They were winnowed down to three final interviews, which were conducted last week.
Asked how Bey's vision for the police department differs from that of his predecessor, Jarrad Berkihiser, the mayor declined to comment on her differences with the former chief.
Bey's approach, as reflected in the initiatives begun under his watch over the past seven months, "speaks for itself," she said.
Asked her No. 1 priority for law enforcement, she cited safety, saying neither officers nor city residents should have to live in fear.
"We all want to be safe. ... The way we get there is through trust and legitimacy," the mayor said.
Photo gallery: Northeast Neighborhood Meeting
Bey's and Sorace's news conference at Musser Park preceded a neighborhood gathering, the kickoff event for Mayor's Neighborhood Week.
Similar events are scheduled in the city's other three quadrants. The week culminates on Friday with Celebrate Lancaster.