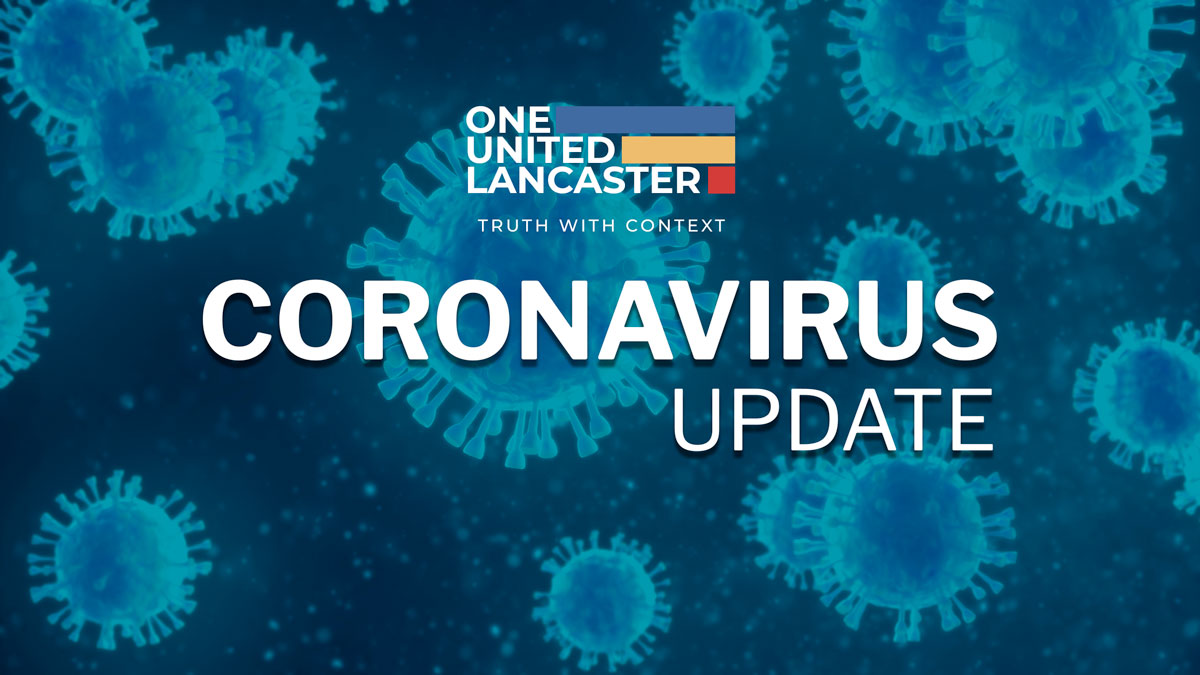 Lancaster County is near the peak of its current coronavirus case surge, but it could exceed 1,400 cases a day before the numbers begin to fall off, according to the latest projections from the public health research center PolicyLab.
PolicyLab's model incorporates weather, social distancing and past trends to provide four-week Covid-19 forecasts. As of Monday, Jan. 10, its model for Lancaster County was predicting a sharp rise by mid-month, followed by an equally sharp fall-off heading into February.
Nationwide, "our models show case incidence is peaking in most counties," PolicyLab wrote in its weekly update, and in northeast cities such as Boston and New York City it is beginning to drop. The center predicts rapid drops in case incidence over the next four weeks in the mid-Atlantic and alog the I-95 corridor from Washington, D.C., to New York City.
For Lancaster County, this past week saw record numbers of Covid-19 hospitalizations. The local inpatient count reached a high of 233 midweek and stood at 229 as of Friday.
New cases rose 26% to 6,882, and test positivity rose to 38.2% from 34.9% the week before, according to today's update of the state's Covid-19 Early Warning Monitoring System Dashboard. Among patients with Covid-like symptoms, about half are testing positive, Dr. Michael Ripchinski, chief clinical officer for Penn Medicine Lancaster General Health, said this week.
LG Health's sampling indicates around 90% of local cases are due to the extremely transmissible omicron variant.
Spurred by the surge, LG Health today reopened drive-through testing at the Lancaster County Public Safety Training Center. It plans to offer weekday testing there through February.
County Covid-19 deaths in the new year stood at 65 as of Thursday, suggesting the county is roughly on pace with December, when a total of 133 people died.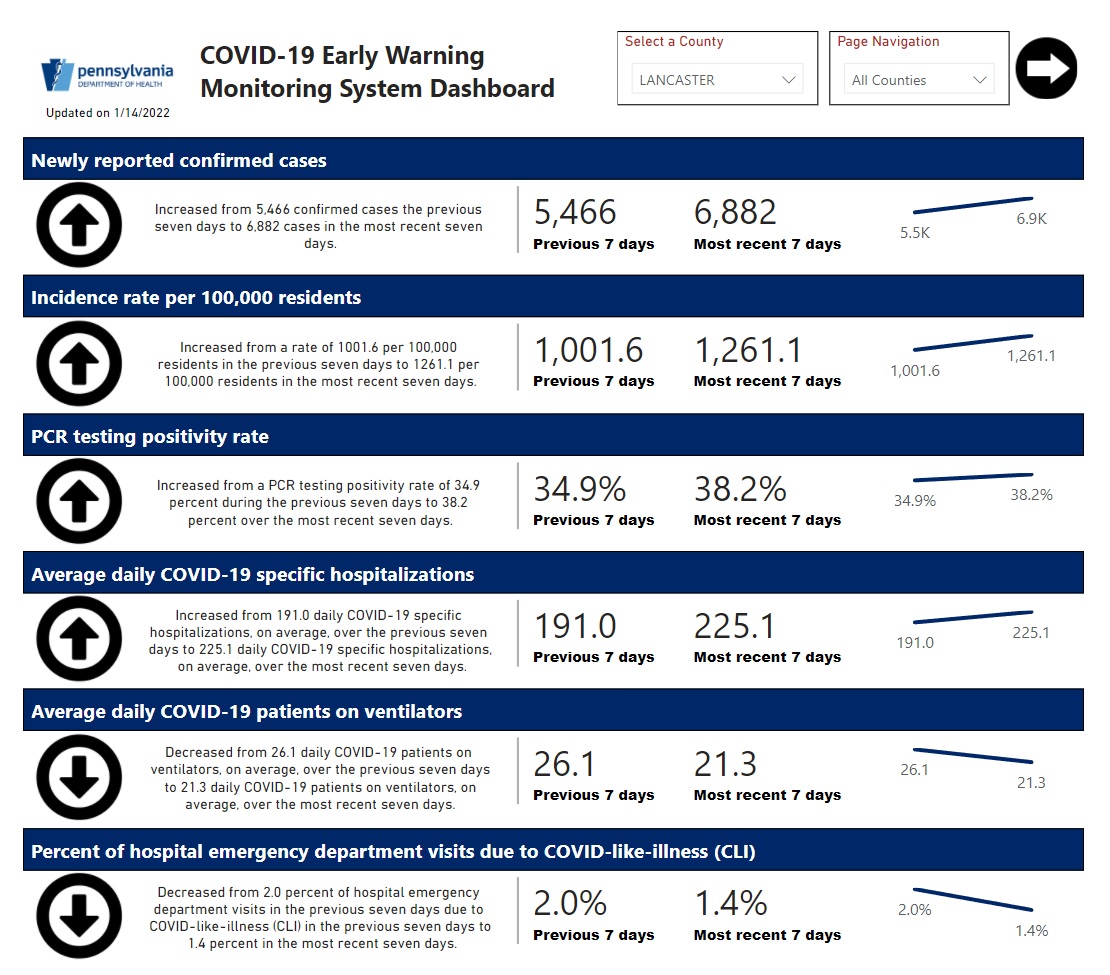 Last week, PolicyLab issued new Covid-19 guidance for schools. It recommends indoor masking and quarantining of individuals with symptoms, while allowing students and staff who have been exposed but are not showing symptoms to stay on campus.
That is less restrictive than earlier guidance but will still yield a safer environment than most students and staff are dealing with the rest of the time, PolicyLab said.
"That omicron spread so efficiently while children and teachers were out of school during the holiday break is proof central of this point," the organization said.
Measures aimed at eliminating Covid-19 risk are no longer practicable, it said: "[W]e must learn to live alongside COVID-19 from here forward."
PolicyLab is counseling patience over the next couple of weeks.
"We anticipate that by February, the country will be rounding a corner, and the arrival of spring soon thereafter will hopefully bring much brighter days," it said.