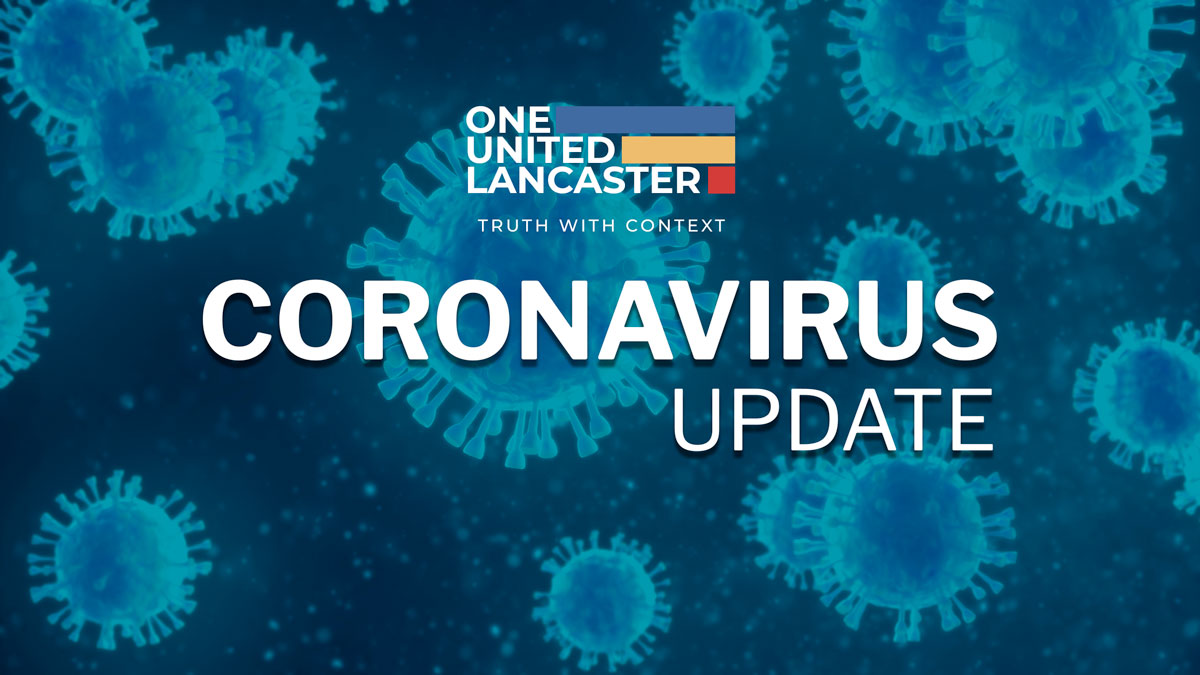 A brief summary as of Monday, Dec. 20:
Two-thirds of the way through December, the latest wave of COVID continues to strengthen its grip on Lancaster County.
(Related: One year ago — Ernie Schreiber's 2020 pre-Christmas Covid-19 report)
• Eighty-two people have died here from the virus so far this month, more than four per day, according to the county coroner's office. That is the highest rate since January, when almost five were dying daily.
Still, compared to December 2020, the pandemic peak, the county is faring better. That month, 141 had died in the comparable time span.
• An average of 174 people have been under care for COVID in the county's hospitals each day so far this month, according to the state Health Department. That rate is a record high for the pandemic. The previous high was December 2020, when a daily average of 132 people were under treatment for COVID.
• About 346 new cases of COVID-19 are being reported in the county daily, the highest rate this year. But that number is lower than the same a year ago, when 373 positive tests were reported daily.
Put together, the trends suggest that slightly fewer people are testing positive for the virus, but more of those who do are getting seriously ill, requiring hospital care. Of those, however, fewer are dying.
As in November, the majority of those getting ill and dying are unvaccinated. Three-quarters of the patients at Penn Medicine Lancaster General Health are unvaccinated. About 88% of those in the intensive care unit and 100% of those on ventilators are unvaccinated.
One spot of positive news: There have been no deaths reported at the county's nursing and personal care homes so far this month, according to state and federal officials.
There have been 15 resident cases of COVID and 36 staff cases at nursing homes. At personal care homes, there have been five resident cases and 12 staff cases of COVID-19.
Because of delays in the federal reporting system, these reports cover nursing homes through Dec. 5 and personal care homes through Dec. 12.