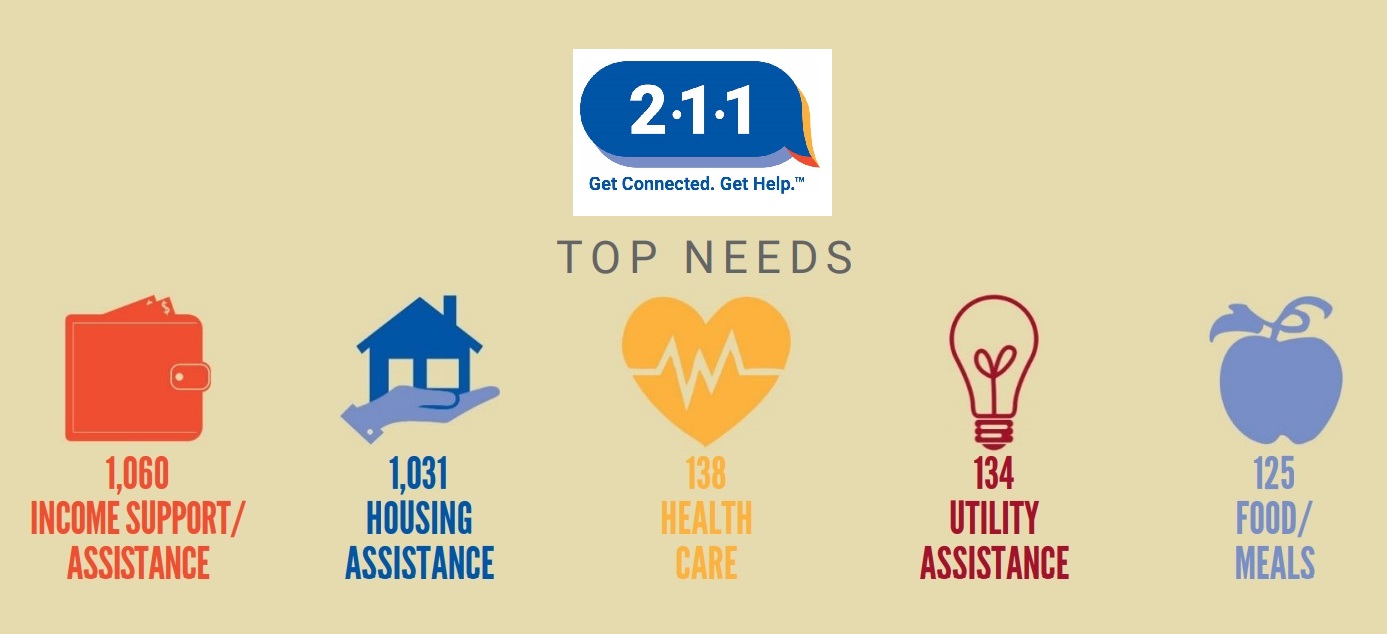 The 211 referral service handles a lot of inquiries — more than 4,000 in Lancaster County just in January, according to new data.
Related: Thursday's '211 Day' celebrates community referral service
Those included 2,321 phone calls answered by PA 211 East staff. The top areas of need, by a wide margin, had to do with income support and housing assistance. (A single inquiry can involve multiple areas of need.)
Depending on circumstances, 211 can refer individuals to state programs or nonprofit local providers.
The influence of the coronavirus pandemic was a clear factor, with nearly 550 callers indicating their inquiry related directly to Covid-19. Still, according to the PA 211 Counts database, Lancaster County's 211 inquiry volume was down a little over 4% compared with January 2020 — possibly a result of families being connected with services over the past year and the expansion of federal relief programs.
Operated by the United Way of Lancaster County, PA 211 East serves Lancaster County and six other counties in southeast Pennsylvania.
More statistics on 211's service to Lancaster County residents in January are available here (PDF).