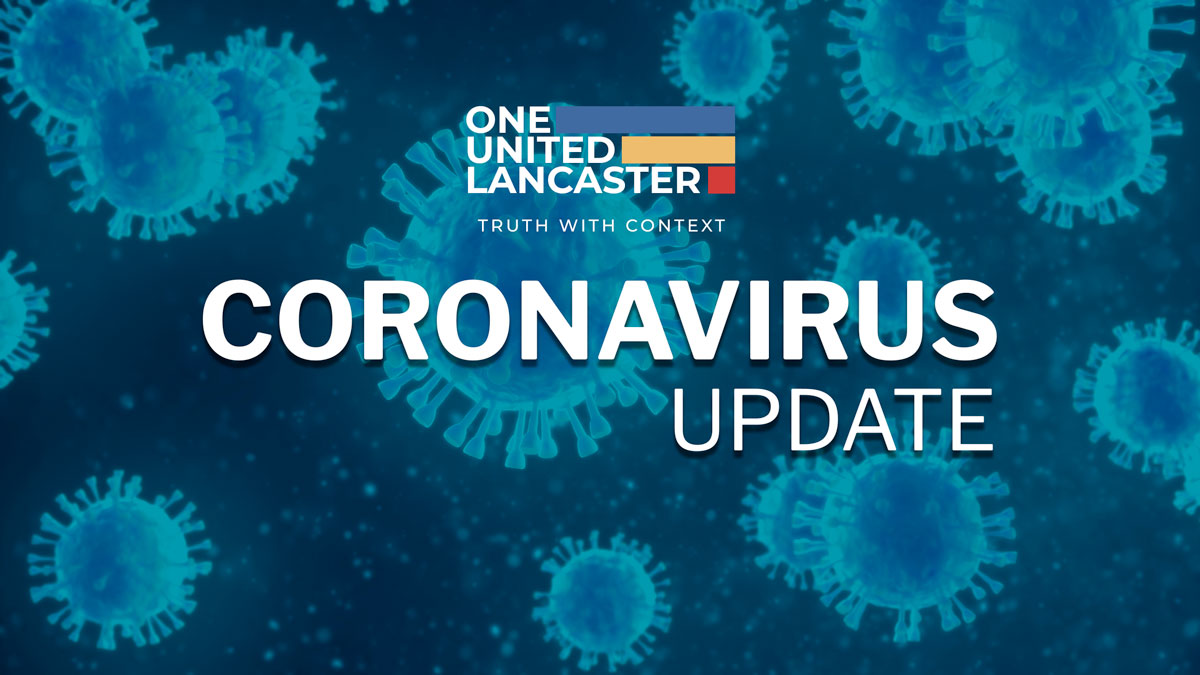 Lancaster County may be starting to turn the corner on the current coronavirus surge, but the virus is causing significant stress to local health care institutions.
Here are five takeaways on the status of the pandemic here, based on the most recent local and state data.
1. Case rates dipped slightly this week: Lancaster County recorded 1,163 new coronavirus cases over the past seven days, according to Pennsylvania's Early Warning Monitoring System Dashboard, down by 163 from the week before. That puts it in good company: Two-thirds of the 813 counties tracked by PolicyLab at Children's Hospital of Philadelphia are experiencing declining transmission rates.
Hospitalizations are starting to plateau, too, thanks to a mix of vaccination and immunity due to previous infection, PolicyLab said in a blog post Thursday.
However, children under 12, who cannot yet be vaccinated, remain an important potential vector for transmission, PolicyLab said: Indeed, children account for more than one in four new Covid-19 cases nationwide.
2. Lancaster's case rate is more than twice Philadelphia's: Lancaster County's Covid-19 incidence is 213.1 per 100,000 residents, or more than twice the 100-per-100,000 threshold for "high" transmission.
Philadelphia's case rate, by contrast, is 95.8 per 100,000. That puts it in the "substantial" transmission category, just below "high."
Philadelphia and Lancaster County have comparable vaccination rates: In both, about 69% of adults are fully vaccinated. Unlike Lancaster County, however, Philadelphia requires masking at all businesses and institutions unless all individuals are fully vaccinated.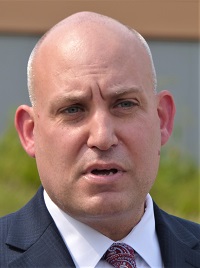 3. The county's hospitals have more than 100 Covid-19 inpatients: As of Friday, there were 104, according to the state Covid-19 dashboard. The average over the past week was 104.9, up from 99 the week before.
The majority, 63, are at Lancaster General Hospital, the county's largest. It has 13 of the 18 patients who are in intensive care and 7 of the 11 who are on ventilators, according to Penn Medicine Lancaster General Health's dashboard as of Friday.
"We are very full," Dr. Michael Ripchinski, LG Health chief clinical officer, told WGAL this week. Three of the hospital's medical-surgical units are completely full of coronavirus patients, and staff are increasingly burned out from the strain of caring for them, he said.
4. Most of those inpatients are unvaccinated: According to LG Health, 50 of its 63 Covid-19 inpatients (79%) are unvaccinated, as are 12 of the 13 (92%) in intensive care and all seven who are on ventilators.
Earlier this month, the Department of Health released data indicating that more than 90% of inpatient cases, hospital admissions and deaths this year have been among unvaccinated patients.
The percentage of the population that is vaccinated has risen sharply over the year, so the percentage of breakthrough cases now can be expected to be larger than the year-to-date rate.
5. Covid-19 deaths are up: There were 47 deaths in Lancaster County due to Covid-19 in September, according to the county coroner, nearly three times the 17 recorded in August. Of the September deaths, 13 (28%) occurred in the first half of the month and 34 (72%) in the second.
September's deaths are the most since February, when 90 county residents died. Deaths are a lagging indicator, with increases typically following waves of cases and hospitalizations.