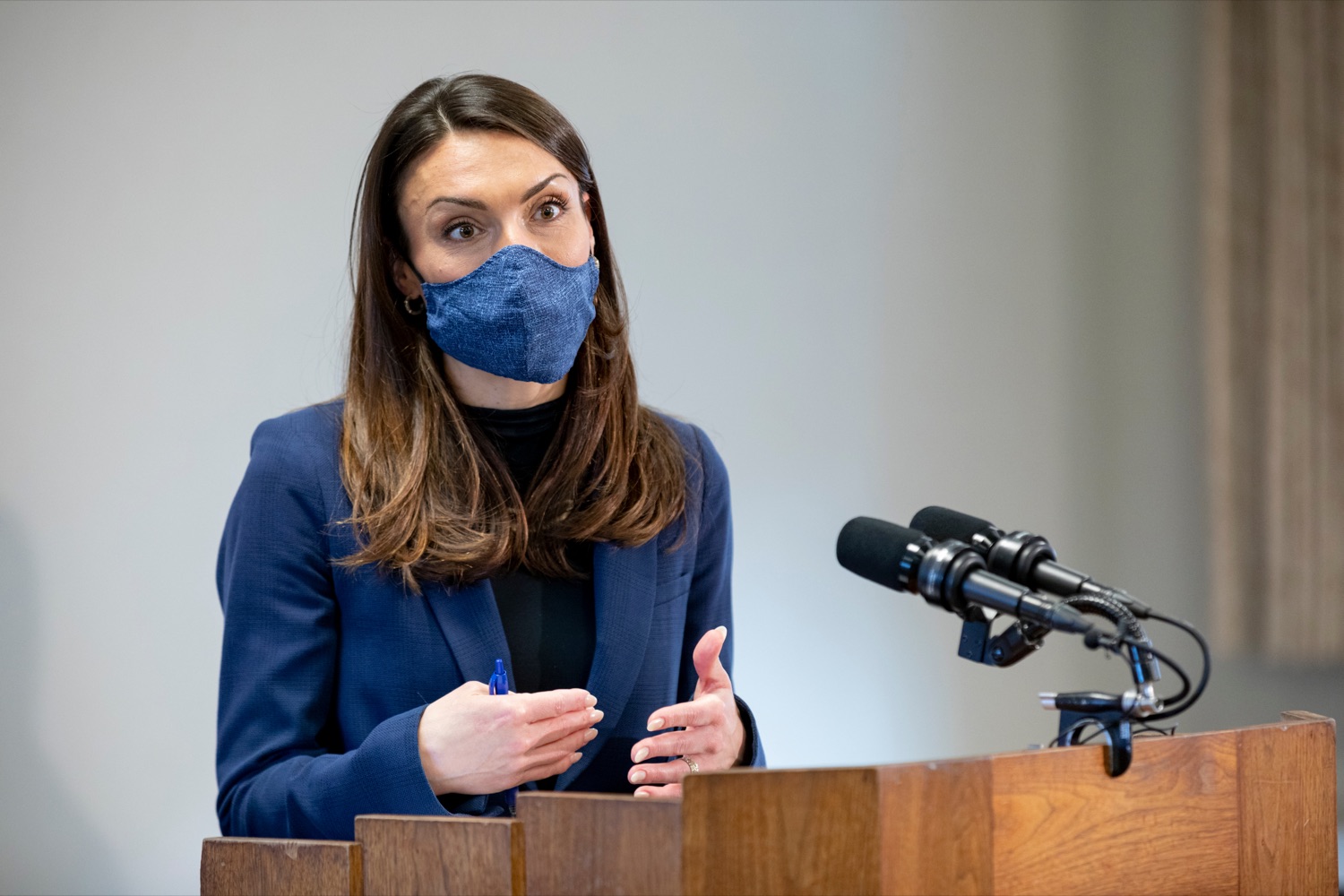 Pennsylvania has completed its initial push to vaccinate Pennsylvania's nursing home patients and staff, Acting Health Secretary Alison Beam said Monday.
That achievement, and the relaxed visitation guidelines it permits, are important milestones in the fight against Covid-19, she said during a visit to Masonic Villages in Elizabethtown.
"The restrictions on indoor visitation during COVID-19 outbreaks in these facilities over the past year have been extremely difficult for residents, their families and their friends," Beam said.
Vaccination was made available to nursing homes through the federal pharmacy partnership with Walgreens and CVS. Every nursing home had at least three clinics, Beam said. That way, people who were skeptical of the vaccine could potentially have their concerns assuaged at the first clinic, then receive their two doses at the second and third.
As of Monday, CVS had administered 336,555 doses at nursing homes statewide, while Walgreens had administered 57,525.
At Masonic Villages, 96% of residents and more than 70% of staff have been vaccinated, medical director Dr. Leigh Ann DeShong said. Beam could not say what those percentages are for nursing homes statewide; the state is still in the midst of collecting that data, she said.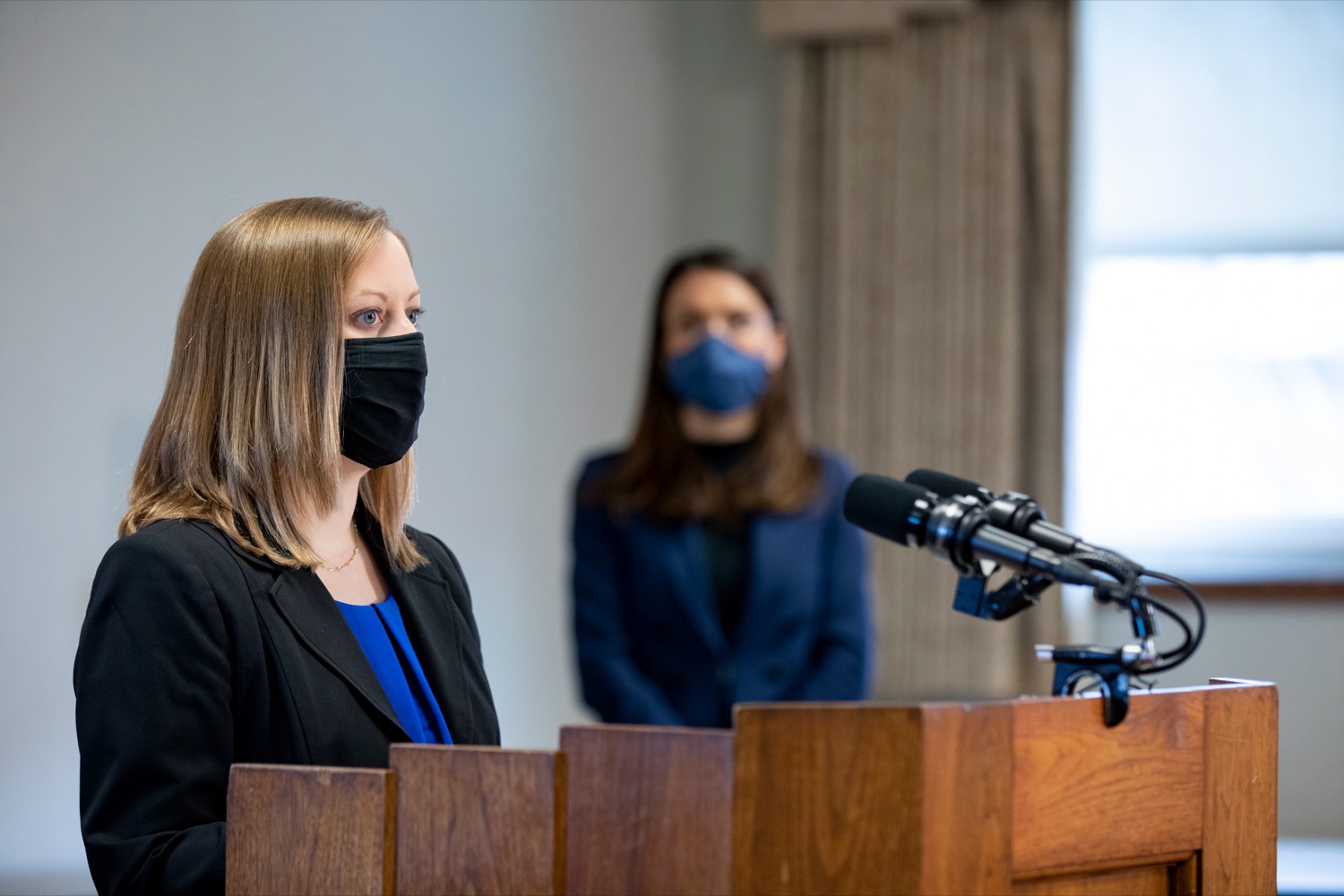 Age and health status are major risk factors for Covid-19 morbidity and mortality, and nursing home deaths account for more than half of Pennsylvania's total deaths from the disease.
Nursing homes will need to continue vaccinations as new staff and new patients enter their facilities. The Department of Health is looking at how best to support those ongoing efforts, Beam said.
Pennsylvania nursing homes began relaxing their visitation guidelines earlier this month. The acting health secretary said all long-term care facilities statewide should the revised visitation guidance issued March 10 by the Centers for Medicare & Medicaid Services. It allows indoor in-person visitation regardless of the visitor's or the resident's vaccination status, except under certain circumstances.
The guidance calls for maintaining masking, social distancing and hand sanitation and other mitigation measures at all times, as well as requiring temperature and symptom screening for all visitors.
Indoor Visitation Guidelines for nursing homes
Facilities should allow indoor visitation at all times and for all residents (regardless of vaccination status), except for a few circumstances when visitation should be limited due to a high risk of COVID-19 transmission (Note: Compassionate care visits should be permitted at all times). These scenarios include limiting indoor visitation for:
Unvaccinated residents, if the nursing home's COVID-19 county positivity rate is >10%
and <70% of residents in the facility are fully vaccinated;
Residents with confirmed COVID-19 infection, whether vaccinated or unvaccinated until they have met the criteria to discontinue Transmission-Based Precautions; or
Residents in quarantine, whether vaccinated or unvaccinated, until they have met criteria for release from quarantine.
Phase 1B imminent
During a Q&A with reporters, Beam said an announcement opening up Phase 1B of vaccination is coming soon — a natural progression, given the state's expressed intention of meeting President Joe Biden's May 1 target for making the vaccine available to all.
Beam said the ongoing increases in vaccination — Pennsylvania now ranks 12th in the nation for 1st-dose rates — are helping to minimize outbreaks of Covid-19; but that maintaining public hygiene measures — masking, social distancing and so on — continues to be vitally important.
She said the supply of vaccine available from the federal government continues to be the limiting factor in pushing doses out to providers, but that the Department of Health is advocating "relentlessly" for increases.
Asked specifically about increasing supply to the Vaccinate Lancaster community vaccine center, which is operating well below its 6,000-shot-per-day capacity, she called the site "one of the ideal illustrations" of a local partnership working to increase availability, and said the state is providing as many doses as is feasible.
"To the extent that we get vaccine, they get vaccine," she said.